FEBRUARY COACH NEWS
Vital Process 1: Get Customers Started

Our Annual All-Access Beachbody On Demand & Shakeology Challenge Pack Offer Ends Soon
Spread the word NOW about the incredible Annual All-Access Beachbody on Demand and Shakeology Challenge Pack ($199 USD/$231CAD) - it ENDS Feb 28th!

More New Yoga Classes On BOD
Looking for something new to share with customers? Show them ALL the great new workouts we have on Beachbody On Demand, like our NEW yoga classes coming this month!

New Ultimate Reset Yoga Series Coming This Month
Introducing the NEW Ultimate Reset Yoga Series in the Beachbody Yoga Studio—available with your Beachbody On Demand membership.
Vital Process 2: Get Challengers Results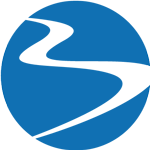 The Beachbody Health Bet Wraps Up on February 5th!
It's the final days of the Beachbody Health Bet! Are you pushing your Challengers to end the contest with their best results ever? And thinking about how you'll transition them into your next Challenge Group?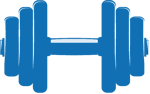 Beachbody Challenge Contest - Voting Now Open
The Beachbody Health Bet is almost over. Keep the momentum going by ensuring your Challengers enter their transformations into the Beachbody Challenge Contest.
Vital Process 3: Build Your Team

Vital Process Spotlight
Spotted committed Beachbody Health Bet Challengers that could make great Coaches? Our Customer to Coach Guide Customer to Coach Guide will teach you the 5 critical steps to help them transition.
Vital Process 4: Develop & Mentor Coaches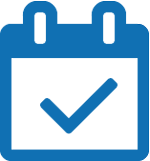 NLC Hits LA This Month!
Have you qualified to attend the 2017 New Leader Conference on February 24th and 25th in LA? Get ready to network up a storm as you learn how to grow your business!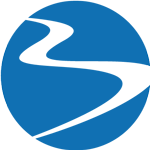 Get Your Tickets Now For The Most Important Coach Event Of The Year
We're heading to New Orleans in July for the most important Coach event of the year—Coach Summit, 2017! Get your tickets before they're sold out.
Additional Highlights

The Team Beachbody Cup is Officially Here!
The Team Beachbody Cup is kicking off TODAY, February 1st! It's the perfect opportunity to apply the principles of the Vital Process, grow your business AND win awesome rewards.
Save The Date
February 1st: The Team Beachbody Cup kicks off – FAQ 1801
February 5th: The Beachbody Health Bet ends – FAQ 1492
February 6th: The Beachbody Challenge Voting ends
February 8th: January Success Club Webinar with Financial Expert, Rachel Cruze – FAQ 1328