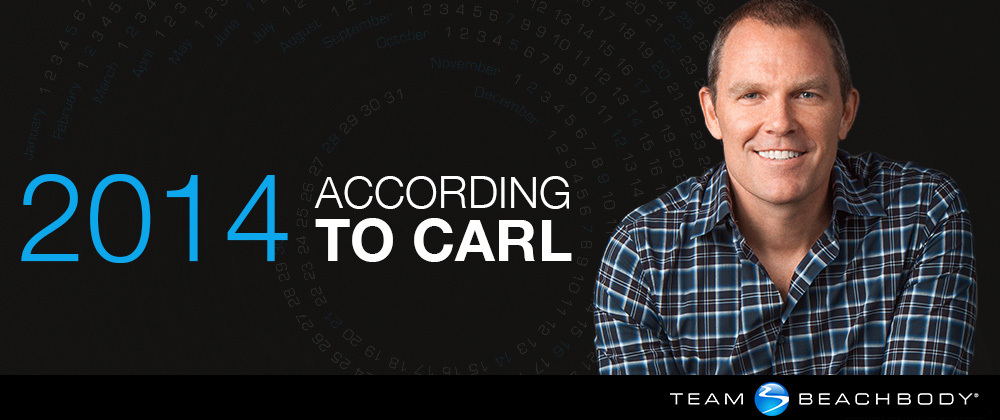 Hey, Coach!
I was asked to write an "open letter", but instead, I am writing this letter directly to YOU (and you know who you are.)
If you're like me, you had some tremendous successes last year. But, that means we both also had a few setbacks and perhaps we both fell "asleep at the wheel" a few times on our way toward our "Big Dream."
I would have a hard time finding ANYONE who couldn't relate to that experience. That's life. And it doesn't matter if you had that experience as a Coach or in your "regular" job. Life is challenging. The trick is to choose the challenge and take it on.
By taking action in a specific direction, YOU decide what your challenges will be and whether those challenges are temporary hurdles in front of achieving your goal, or mountainous obstacles that truly threaten your wellbeing. It's all in the choices.
Now, as we kick off this New Year, you virtually have a clean slate (although not really, because there are consequences to choices we made last year.) But that doesn't mean you can't direct ALL your energy toward what you want out of life—starting NOW!
Like any year, last year I made a lot of mistakes. But in hindsight, my biggest mistake happened at the very beginning of the year, when I let two months go by without re-invigorating our Coaches to the importance of our work, and really asking you to join me in re-committing to our mission to help more people.
I didn't see everyone engaging in the 3 Vital Behaviors as a whole company until the Success Club trip to Disney World last year – and I should have made a bigger effort to get the business in gear right from Jan 1. Yes there was some traction, but it didn't set-in during the critical New Year's Resolution season when so many new people are open to joining a challenge group, or taking a Shakeology "daily dose of dense nutrition" to start feeling better about themselves sooner rather than later.  If we're not hitting hard from Dec 26th to the end of January, we miss that low fruit on the tree! And I take responsibility for that; because I forgot to tell you just how important it is to get out strong and loud and be even more enthusiastic in January when people NEED TO SEE AND BE INSPIRED BY YOUR ENTHUSIASM!
Yep. I blew it last January. But not this year. This year, I'm calling you out right up front, and asking you to join me in stepping up the intensity so we start the year off with some serious momentum. We're on a mission, and I need your courage right now.
I intend to drive this network to help more people than ever before in a very profound way. And I want that to include PEOPLE YOU KNOW AND LOVE. Some of them you have spoken to before and they turned you down, some people you assumed would not be interested in what we do, and others you just never got around to inviting to a challenge group.  I want us to reach them all – anyone who could be a positive addition to our mission, and I need YOUR HELP bringing them in so our team gets stronger and our positive energy compounds on what turned out to be an amazing finish to 2013.
I also want to maximize the release of a few VERY EXCITING products at this year's Summit, which will get even more people healthy and fit.  I can't do it with the impact I want, without your help building the momentum now. I need you at Summit and I need your entire team at Summit.  (Yes, I need a lot from you.)
Last year at Summit we all wrote down our Big Dreams.  This year our theme is to 'Never Give Up' on those dreams.  But I'm not waiting until Summit to make sure you don't give up – I'm reminding you right now:  It matters that you take action and make it into Success Club every month. It matters that you listen to the Monday Wake Up call every week. It matters that you are at Summit in June.
And it matters that you know how grateful I am for every single bit of effort you put into this business with the intent to help people every single day – especially in January, now. There are MILLIONS of people who need our help. MILLIONS of people who are counting on you to step up to the challenge, to lead by example, to never give up.
We have the best fitness programs and nutritional products in the world. We have the best army of Coaches, and an incredible team at corporate to support you on your mission. That's what makes us unstoppable. Together we can do amazing things, so let's kick off this New Year stronger than last year. Let's not waste any time; make it a priority to take action to accelerate your progress toward your Big Dream NOW.
I refuse to give up, if you refuse to give up.
Let's do this!
Carl