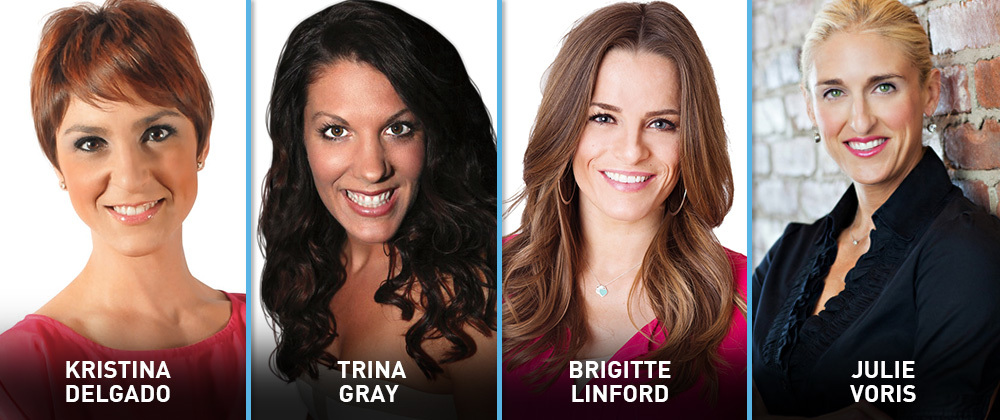 Calling all leaders! If you want to run your Coach Basics Groups like a champion, then here's your chance. Since we are in the midst of the Coach Basics Blitz, we've brought in four fantastic Coaches who not only lead their groups in the right direction—they make it look like a breeze! So take some serious notes and ace the basics in no time.
Q. How often do you run Coach Basics Groups?
A. KRISTINA DELGADO, 11 Star Diamond Coach: I usually do one group per month. I call it 'Fast Track Training' because it constantly keeps the learning process moving forward for our entire Team. However, Coach Basics is such a critical component to Team growth that I've made it one of my main priorities every single day. 
Q. What are some challenges you run into when you're leading Coach Basics Groups? 
A. JULIE VORIS, 9 Star Diamond Coach: The most common one is lack of engagement. I address this by doing creative videos where I post a daily task on Facebook or a Zoom call and ask them to do the same with their Teams. That breeds more interaction and helps them step it up. And don't be afraid to be fun or silly with your videos. Add your own mojo and make it your own. Remember; you have to educate—and entertain!
Q. How do you manage Coach drop-off?
A. TRINA GRAY, Superstar Diamond Coach: First, Coaches will drop off when they aren't supported enough by their personally-sponsored Coach. Combat that with regular communication, support and encouragement. Second, they will drop off when they feel overwhelmed by content. Combat that by keeping things focused, simple and effective. Finally, Coaches drop off when they don't see results. Combat that by celebrating small wins like sharing the business with a co-worker or losing five pounds!
Q. Best piece of advice for someone leading a group for the first time?
A. BRIGITTE LINFORD, Superstar Diamond Coach: Be confident! You have ALL the tools necessary to run a successful Coach Basics Group. And what you don't know off the top of your head you can always find on Google or coachfaq.com. Your Coaches will follow your training and trust you if they sense you have confidence in what you're sharing.
Q: What tactics work really well for you?
A: KRISTINA DELGADO: Personalizing my training program is huge. I talk and teach in a certain way and I want them to hear my voice throughout the program. I also implement training videos from great Coaches like Hillary Kelly, Doug Fitzgerald, Seay Stanford, Scottie Hobbs, and Melanie Mitro. Getting information from a variety of Beachbody leaders helps put a second stamp of approval on the lesson.
Q. How do you get people on your Zoom video conference calls?
A. JULIE VORIS: Good content makes them show up. Another key is to make the calls interesting so they will come back again and again. I play music at the beginning, recognize everyone's achievements, and do fun drawings. It's also important to keep the calls short. Always leave them wanting more!
Q: How do you hold people accountable?
A: BRIGITTE LINFORD: Before they join the group, I'm very clear about what they can expect from me—and what I expect from them. I also keep track of daily participation with a Google spreadsheet. If a Coach has fallen behind, I send them a weekly message to see if they want to catch up or join a future group. When they realize I'm tracking their participation, it helps keep them more active.
Q: How do you juggle a Coach Basics program with other Coaching responsibilities?
A: TRINA GRAY: I schedule time in my calendar (in a different color) specifically for Coach Basics. I've led a group non-stop, every month for a year now. It's been a big time commitment, but my Team has grown tenfold. Most importantly, you have to believe that you're training the next generation of leaders on your Team and your time is well spent helping them through the program!

Read more...