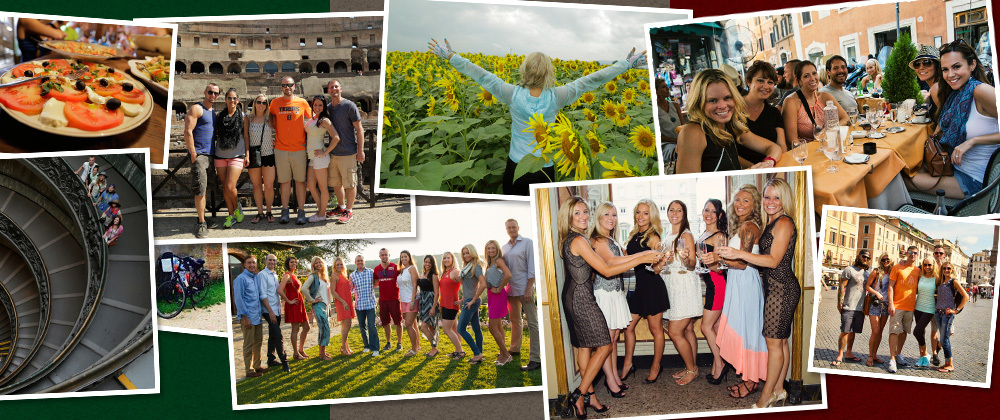 It's a simple truth; hard work pays off. Want the perfect example? Look no further than the recent Elite 10 adventure to one of the most awe-inspiring places on earth: Italy.
"From the private tour of the Vatican to the exclusive winery dinners, this trip was truly extraordinary," reminisces Vice President, Beachbody Global Events, Kelli Gilbert.
SVP, Network Marketing, Michael Neimand, raved about the hotel accommodations. "The Fontenelle hotel in Tuscany was so beautiful it took your breath away. We're talking about a once-in-a-lifetime experience all the way."
But what would a recap of this trip be without hearing from our Elite 10? We asked. They answered. You'll think you were there.
---
Favorite moment of the Italy trip?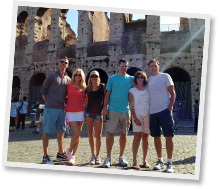 "Biking through Tuscany and climbing a hill to look out over the vineyard covered hills was something I'll never forget."
– Lauren Duke
"Listening to the other Coaches tell their stories! I love hearing what experiences have shaped people to be who they are today."
– Melanie Mitro
"Seeing the Colosseum! To be in a place with so much history was amazing!"
– Meghan Wiczynski
---
Best meal you had?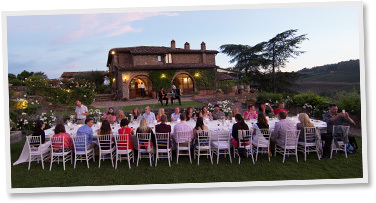 "Sitting in a garden in Tuscany overlooking the countryside. We were brought an assortment of spreads on different breads. To die for!"
– Amy Silverman
"Our dinner at the wine estate in Sienna was melt-in-your-mouth amazing!"
– Melanie Mitro
"A Florentine steak for two."
– Amber Scott
"I have to name just one? Each meal was amazing in its own way. Hello, GELATO!"
– Heather Foltz
---
How will you make sure you stay in the Top 10 next year?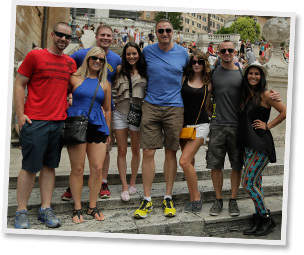 "By helping more people reach their goals than the year before."
– Amy Silverman
"By focusing on the 3 Vital Behaviors and continuing to grow and stretch outside my comfort zone as a leader."
– Lindsay Matway
"By dreaming bigger and working harder than last year!"
– Scott Hobbs
"I'm going to stay consistent. I'm committed to developing and growing my Team so they can experience the same level of success."
– Melanie Mitro
---
What single thing do you attribute your success to?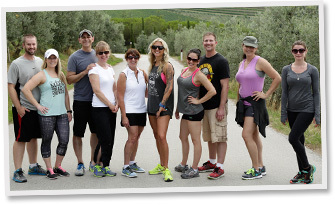 "Doing .01% more than everyone else."
– Amy Silverman
"I love to see others succeed, and I'm not afraid to fail in order to help pave a better path to lead them!"
– Jenelle Summers
"Unwavering faith in myself, our Team, and Team Beachbody."
– Scott Hobbs
"Simplifying everything to make things seem less daunting and more achievable!"
– Lindsay Matway
---
You need to make it your goal to be on this trip because…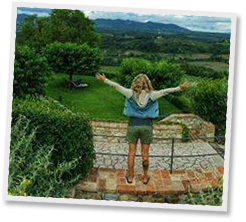 "You will be hard pressed to experience the world the way that Beachbody allows you to on these trips! First class all the way!"
– Lindsay Matway
"The memories and friendships you build are irreplaceable."
– Heather Foltz
"Not only do you get to form special bonds with the Top 10, but also with Corporate. It was so great to hear their visions and goals for the company."
– Meghan Wiczynski
---
How has being in the Top 10 affected your business?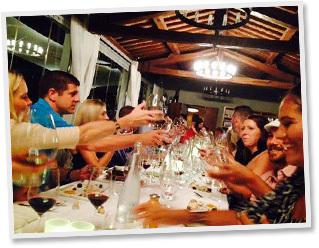 "It's about going ALL IN every single day. That sets a standard. Beachbody rewards you for your effort, and before you know it, you're in the Top 10!"
– Jenelle Summers
"I've been in the Top 10 for 4 years now and it's brought me instant credibility. Not only am I succeeding, but my TEAM is thriving!"
– Lindsay Matway
"It has motivated our Team to go for the unimaginable. We know that, as a Team, we can achieve anything we set our minds to!"
– Heather Foltz
"I've gained so much confidence—and my Team is now more confident in ME!"
– Amber Scott
"It's proven that this business is legit and anyone who has a lot of passion and heart can find success."
– Meghan Wiczynski
---
What did being on the Elite adventure mean to you?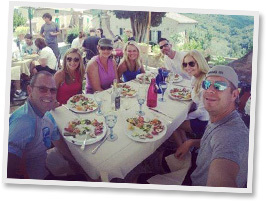 "It was the result of a year of hard work and many, many blessings!"
– Lauren Duke
"It wasn't just an awesome vacation, but a time to develop relationships and celebrate success with the other Coaches in the Top 10."
– Melanie Mitro
"It showed that I'm leading my Team to be successful by focusing on the right things."
– Meghan Wiczynski 
---
Paris anyone?
Excitement is already building for next year's trip to yet another storybook setting—Paris!
"It's on everyone's bucket list!" says Kelli. "We'll hit all the highlights like the Eiffel Tower, Notre Dame, Le Champs-Élysées and the Louvre. And we'll cap the week off in the majestic countryside of Normandy."
Michael adds, "Get ready for a trip you'll remember for a lifetime. Every day will offer something incredibly unique and special."
Remember; our Elite 10 didn't make it by accident. It was the result of consistent, hard work and steadfast determination. Who knows? Maybe your name will be at the top of next year's leaderboards and you'll find yourself on the Elite 10 adventure. Next stop – Paris!