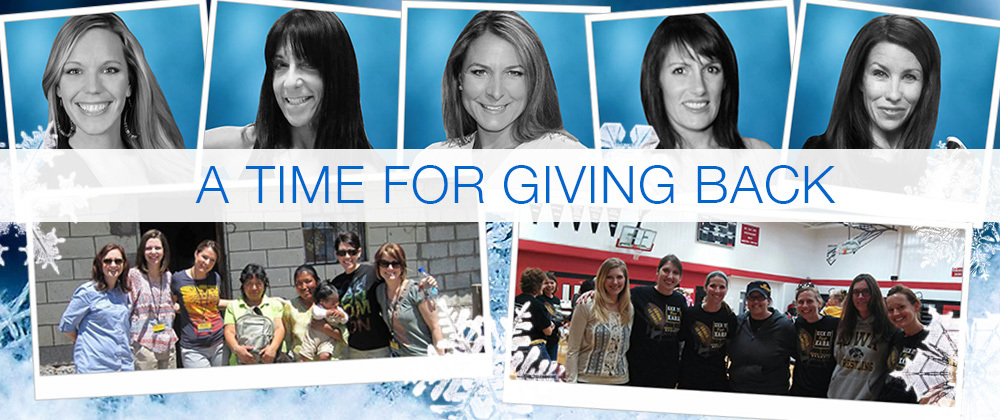 At Team Beachbody, Coaches are about spreading good cheer all year long. From helping others on their path toward health to offering an unparalleled financial opportunity, Coaches are constantly bringing joy to others.
Yes, Team Beachbody is full of jolly, endorphin-pumped givers who are all about reaching out to others. But some of our Coaches have demonstrated noteworthy displays of philanthropic gestures, leveraging their positions as Coaches to give back to their community in very unique ways. Here are a few of our year-round Santa Clauses:

Danielle Unger: Diamond Coach, Colorado Springs, CO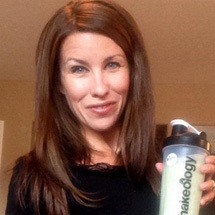 I've started a "Fitness and Fundraising" challenge group for the parents and teachers at my kids' school. Giving back to the school means a lot to me, and helping teachers and parents with their fitness is what I naturally do as a Coach! I advertised this challenge in the school directory, the staff lounge, the Friday Flyers (for parents), and by word of mouth. We kicked it off with a "Shake and Share" night and enjoyed healthy appetizers and all things Beachbody. For this entire year, I am offering $25 back to the school on Challenge Packs purchased by a parent or teacher. I love that my local Coaches team with me to help give back to an amazing school!
Stephanie Richardson: 5 Star Diamond Coach, Monument, CO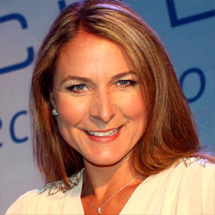 Through Beachbody, I was able to go on a mission trip with eight other Coaches. This trip inspired me and my husband Jeffrey along with Coaches Monica and Dave Ward and Robert and Melissa Hudgens to split $25,000 a year to fund a Child Survival Program in Peru. This program helps moms with their prenatal care as well as the development of the child once it is born.Because of Beachbody, we've been able to give money to missionaries in Africa and China, to help the US Rafting Team get to New Zealand for the World Championships, and to other organizations. We have a goal to give 15% of whatever we make from Beachbody to charity. Sometimes I incorporate my philanthropy in my business by telling customers I will give a certain amount, but I also share through social media how we give to different organizations.
Shannon Price: Emerald Coach, Iowa City, IA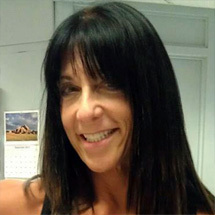 My friend Emily recently asked me to donate something for the silent auction she was organizing to help her good friend who was battling cancer. I made up a basket of Shakeology packets, a Shakeology shaker cup, recipe cards, Shakeology booklet, 3 program DVD's –TurboFire®, Insanity®, and RevAbs®, information on Beachbody Ultimate Reset®, Success From Home magazine, and more. Emily said it was a huge hit and that it drew a large amount of money to help with her friend's medical expenses!
Kristal Sidener: Emerald Coach, Sparks, NV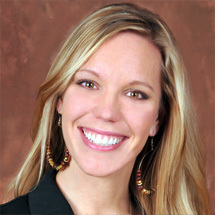 With my Beachbody earnings, I funded my missionary work in South Africa. I was working with an organization called Living Hope that meets the needs of residents in Cape Town, South Africa. We set up HIV testing clinics with their mobile medical teams, and assisted with an afterschool program called The Kids Club in the township of Masiphumalele. I have since made the decision to relocate full-time to South Africa for missionary work, and I will be building my Beachbody business over the next 10 months to support my vision for my life, and to help serve people around the world!
Kristina Clark: 1 Star Diamond Coach, Molalla, OR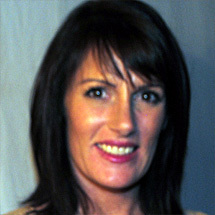 After learning about the unfortunate shooting of Reserve Police Officer Robert Libke's, I knew I needed to do something to help. These unpaid reserve officers protect our community out of passion, and I felt compelled to do what I could to help his widow, who was six months pregnant. I knew that with my large Beachbody Coaching network, I could really help. I'm holding a Fit Club fundraiser, and I'm leveraging this month's Challenge Pack special to donate $20 from my own commission for every Challenge Packs sold, to his wife to help her through this terrible time.

To learn more about how Coaches can incorporate their Beachbody earnings into their philanthropic plans, please visit FAQ 8071.
Read more...