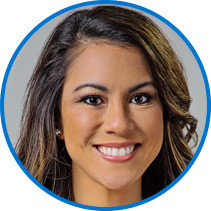 You're all set for the ultimate summer vacation. But how can you unwind, unplug—and ensure your business is uninterrupted?
For the answer we turn to accomplished, 15 Star Diamond Coach, Anita Miron. Last year she took six trips and experienced one of her most successful years. This year, she's on pace to take 12 more!
Anita's proven techniques will help you seamlessly stay on track during any getaway, including a major event like Coach Summit 2015. Read on.
Describe your overall philosophy for taking vacations…
I do not believe that you should work your regular hours while on vacation. You must show your Coaches that it's possible to have freedom in your business and that you are able to shut down. The key to a successful vacation isn't about what you do during, before, or after, it's about the work you put in all year long.
What goes into pre-planning for a trip?
I let my Coaches know that I will be out of town and that they can rely on the FAQs on our Inspire Empire Team page. I ask one of my leaders to operate our Team calls, check in with my challengers and offer motivation. I also make sure my Coach Basics and Push Groups to Diamond groups are all wrapped up and completed before I leave. I need to know everyone has graduated and feels confident without me.
How do you pre-plan before Summit?
I get in touch with all my Coaches who are moving their businesses forward to see if they need help with anything. I check to see if I've secured my own personal Success Club goals and that I'm on track in regards to recruiting challengers and Coaches. I also make sure I have a full pipeline of conversations going so that while I'm at Summit, I can quickly check my emails and continue our conversations through the event.
What goals do you set before you leave for a vacation?
I work a few extra hours a week beforehand and focus on achieving the goals I need for the month. It has a lot to do with the time of the month that the trip takes place. For example, if it's the beginning of the month, I wait until I return home. If the vacation is in the middle of the month, I stay focused on the front and end of the month.
How do you handle communications with your Team while you're away?
It's important to unplug during vacations, but you never want to let your foot off the pedal 100%. I recommend setting aside 10-20 minutes each morning on your trip to quickly return emails and messages that are urgent or time sensitive. I always leave follow-ups for when I return home.
Do you post on social media?
I operate on social media the same way I would normally; I just post about my vacation instead. I let my social media following know ahead of time that they will see my vacation posts rather than my usual motivational posts on fitness or nutrition. I always tie into my posts that I'm able to take these trips because I worked hard in my business and have afforded myself this freedom.
How do you keep your business in motion while you're at Summit?
Summit requires your full attention so I take one hour in the morning to answer emails, messages and make a quick check in to my Challenge Groups. I don't invite or add to my network. I focus on my Coaches for the remainder of the day. It's not every day I get to spend so much time with them!
Any advice for new Coaches going to Summit?
You need to post at least three times a day on social media. Describe what you're experiencing with LIVE workouts and the time you're spending with your Team. This is a great opportunity to inspire someone to join your Team since they will see that you've made a personal and financial investment in your business. It's your chance to lead by example!
Read more...