You've probably heard the famous real estate expression: Location, location, location. The meaning? Everything depends on the area.
The same is true for Team Beachbody® Coaches and the way they run their businesses. How one Coach in a bustling metropolis like Manhattan approaches a potential Shakeology® customer can be vastly different from the technique used by a Coach in a small town in Kansas.
Each location brings its own set of challenges and opportunties. Get ready to hear from three rock star Coaches who are not only defeating challenges, they're making profound effects in their communities – and beyond.
Profile 1: The Native New Yorker
Name: Micki Fernandez
Stauts: 3 Star Diamond
Home Town/City: New York City
Occupation: Full Time Beach Body Coach
Micki Fernandez has a New York state of mind. It's evident in the way she speaks that she has a heart filled with pride in her state, and an energy for Coaching that's as electric as the Big Apple itself.
People have come to know about her Fit Clubs through early morning coffee talks on the J train. That buzz has now travelled right across to the Jersey Shore.
Micki explains, "What made our Fit Clubs really blow up is word of mouth. People know who we are in NYC. We chat on the train, at PTA meetings, and now we have 150 people at these Fit Clubs. It's an amazing way to bring in new people!"
She also swears by the 3 Vital Behaviors, putting them into practice both on Facebook and face-to-face. "Invite, be proof of the product, and even as hectic as it gets here, I make time for Personal Development."
It's certainly working for her and her Coaches. In fact, one of her personally sponsored Coaches has 66 thousand followers on Instagram!
She also realizes the enormous potential within the Hispanic community in New York. "There's a huge Hispanic market here and I do Shakeology® Shares – sort of a girls get together with Shakeology® instead of wine."
It's clear that this is one city – and business – that never sleeps!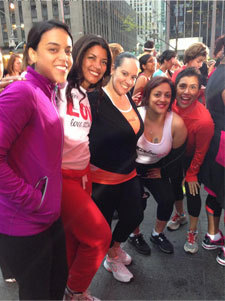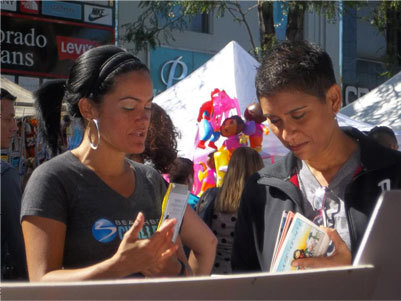 Profile 2: The Tough Love Kansan
Name: Lisa Friedrich
Stauts: 4 Star Diamond
Home Town/City: Smith Center, KS
Occupation: Full Time Beach Body Coach
In the land of meat and potatoes, Lisa Friedrich's business faces a daily challenge: 63.7 percent of her fellow Kansans are overweight.* But to make matters worse, many are not even looking for a solution.
"People are very narrow-minded in their beliefs here, so it takes patience and consistency to change their minds," says Lisa. "The mentality is, 'My Granddaddy ate like this and lived to be 95, so it must be okay.'"
But Lisa's not having it. After the death of her son in June, she's found a renewed energy and is even less tolerant of excuses.
"I'm here to tell you if you don't have your health nothing else matters," says Lisa. "Life's too short. If you don't like something, change it. I don't want to hear 'I can't.'"
So, in a 1.2 square-mile town with a population of only 1,500, how exactly does Lisa build her business?
All consistency. Zero excuses.
Step by step, Lisa is working her way into her community. In the nearby town of Hays, she hosts a Super Saturday which has grown from 3 to 30 in the past year. In August she's going to start holding business opportunity meetings in Smith Center and the surrounding area.
"I operate under the mentality, 'If you build it, they will come,'" she says with determination. "I'm building it, and sure enough, here they come."
*According the September 2012 Center for Disease Control (CDC) report.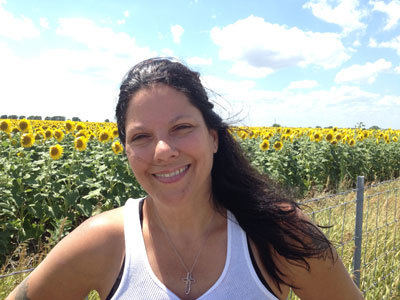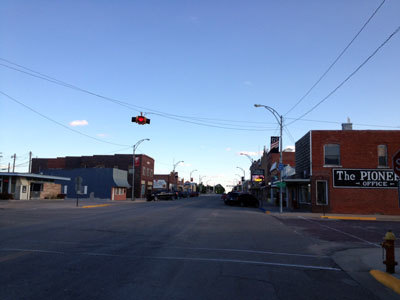 Profile 3: The Nutrition Crusader
Name: Susana Garcia Betancourt
Stauts: 3 Star Diamond
Home Town/City: Carolina, Puerto Rico
Occupation: Full Time Beach Body Coach
As a breast cancer survivor and young mom, Susana understands the importance of good nutrition and exercise.
Unfortunately, her Puerto Rican community does not.
Susana explains, "There's no encouragement from the local government to live a healthy lifestyle. Obesity is high and health issues like diabetes, hypertension, fibromyalgia and cancer are prevalent."
She adds, "There is little health awareness in Puerto Rico, so Beachbody Coaches have high impact."
Her biggest challenge? The language barrier.
To speak to the hungry Puerto Rican market, she focuses on nutrition and translating product information to her customers. And while Susana happens to be bi-lingual, many of her customers are not. In other words, selling them products without subtitles or translations can be tricky.
Susana combats this challenge by providing her customers – mostly women in their 40s – with local nutrition options and encourages them to use apps like My Fitness Pal to track their calories. When they do, she sees a ripple effect.
"Even though Mommy is accepting the challenge we see the kids and husbands getting involved too," she says. "And we end up transforming the whole family!"
But Susana doesn't just limit herself to Puerto Rican customers. She's using Facebook and Instagram to reach the U.S. market as well.
For either audience however, her most successful tool is still the telephone."We are a passionate population, and we want that warm connection," says Susana. "Even if it's a two-minute phone call, that real conversation goes a long, long way."