The saying goes, "with age comes wisdom," but if you're a Team Beachbody Coach, there's wisdom to be learned from every age. Whether you're 20 or 70, or anywhere in between, you can defy challenges and embrace the opportunities in front of you.
Read how these Coaches manage their time – and their businesses – at all different stages of life.
Jessie Perry, 20, Mentor, Ohio
Emerald Coach, 1 year and a half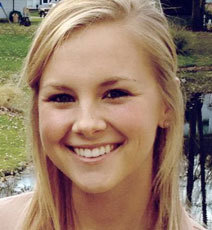 As a senior at Ashland University and lead fitness instructor at her gym (she's certified in Turbo Kick, Hip Hop Hustle, PiYo Strength and INSANITY) Jessie uses her fitness classes and peer network to grow her business.
She's found most college students are lost when it comes to proper nutrition and exercise. "What's awesome about Coaching in college is that many Beachbody programs don't need equipment or a lot of time," says Jessie. "They can be done in a small dorm room and between classes, so it's easy for me to pitch solutions to excuses." Shakeology? She views it as a great supplement to a limited meal plan on campus.  But her peers can be hesitant when it comes to cost. To that, Jessie suggests buying one less beer at the bar. "If you want to do it, you can make it work," she explains. "We are young, we are the future, so let's make it a healthy one."
Lindsay Krause, 25, Watertown, South Dakota
6 Star Diamond Coach, 2 years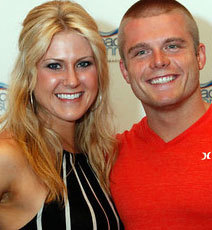 In her mid 20s, newlywed Lindsay builds her business by meeting peers online. Knowing her generation wants instant results, she uses Facebook, Instagram and YouTube to beat the "microwave mentality." She targets college graduates swamped with debt, new home owners with mortgages, and folks trying to get back in shape after adopting less-than healthy habits during high school or college.
On her social media sites, Lindsay pitches Beachbody products and programs as the solution. "Our 20s is when we start building a prosperous and healthy lifestyle that we can model for our future families," she says.
Holly Hierman, 34, Mission Viejo, CA
7 Star Diamond Coach, 5 years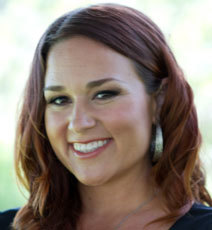 Expecting her first child in December, Holly, 34, is ramping up her business to prepare for major life changes. But with five years of Team Beachbody experience, she feels calmer and more confident than ever. To avoid feeling stuck in the daily grind of a full-time job, Holly advises scheduling early morning workouts and getting on Beachbody calls during commutes.
"In this business, time brings maturity and wisdom," says Holly. "I think anyone, no matter what age, will gain that experience if they work their business consistently for a long period of time."
Mark Briggs, 43, Tolono, Illinois
9 Star Diamond Coach, Founding Beachbody Coach and cast member of P90X, 7.5 years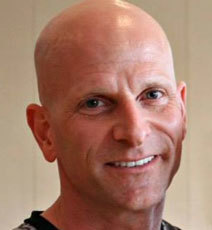 At 43, Mark believes age is just a number.
"I'll be the 90 year old guy out on the beach doing pull-ups until the day I die," he exclaims. Being fit and wearing P90X, Insanity, or Body Beast T-Shirts, makes his peers curious. "The door opens and I walk right in," says Mark.
His fitness advice to Coaches his age? Listen to your body and make it a family affair. Mark has two kids and three step kids so he and his wife (also a Coach) make fitness and nutrition a priority. In addition, Shakeology is a staple in their diets and he incorporates yoga into his workouts to fight off aging aches and pains.
Michelle Bockhorn, 46, Appleton, Wisconson
4 Star Diamond Coach, almost 2 years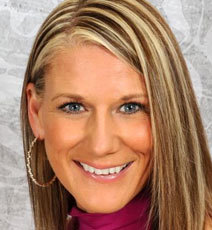 Michelle doesn't feel 46. Most likely because she teaches Turbo Kick and has lost 55 pounds since she started using Beachbody products in 2004! As a mom and Real Estate broker, she has plenty of business opportunities to invite like charity dinners, networking events, women's groups and school functions.
When people find out her age, they are always surprised. She explains, "I had to fight to reclaim my level of fitness, so it gives me an immediate connection with moms in their 30's and 40's." To achieve your goals, Michelle advises it's all about being positive, staying consistent, and achieving balance.
Fran Patoskie, 54 "years young!," Honolulu, Hawaii
10 Star Diamond, 5 years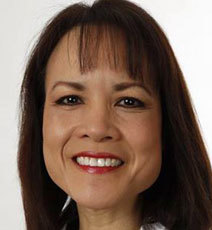 Fran speaks from her own life experiences to genuinely connect with folks her age. "I recommend Tai Cheng and explain how it helped with my arthritis, or relay how Shakeology helped with my hot flashes," she explains.
Her customers are in their 40s and 50s and can relate to her health issues.
But sometimes doubt creeps in and she wonders if she's too old to Coach. Over time she's discovered the perks trump her doubts.  She says there is nothing better than hearing she has inspired someone her age to take better care of themselves.
Adele Brezina, 61, Fort Worth, Texas
2 Star Diamond Coach, 10 months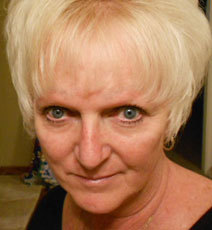 "At my age I've had more time for things to go wrong and fix them. So when someone tells me their problems, chances are, I can help," explains Adele, great grandmother to three and grandmother to 15.
After only nine months as a Coach, she went from feeling "old, sick and a little useless" to "vibrant, vital, and making a difference in people's lives."
Adele quickly grew her Team by being a "joiner." Everywhere, from Church to the grocery store, Adele meets people with similar interests, joins their groups and shares her story. She recently told her new public speaking group, "Beachbody has given me the gift of youthful purpose!"
Do you relate to these Coaches? Want to spread their stories to your Team? Click the social media buttons below to share and don't forget to tune into our social media sites for more inspirational Coach spotlights.