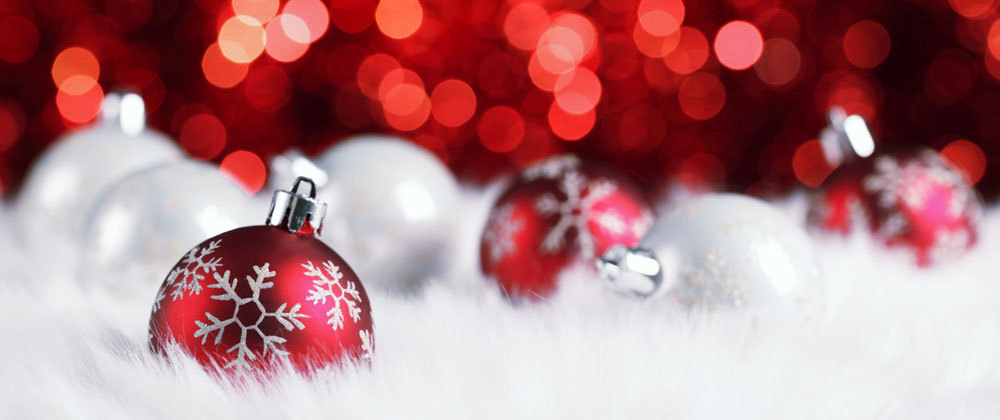 December Success Club Incentives
#1 – Reset Ready for 2013!
Earn bonus Success Club points all December with this Ultimate Reset Promotion:
This December, you can earn one (1) extra Success Club Point for each sale of a Beachbody Ultimate Reset Deluxe HD Kit, Ultimate HD Kit, and Ultimate Reset Challenge Pack to the following:

Any new Personally Sponsored Coach who makes the purchase within thirty-one (31) days of his or her enrollment as a Coach
Any new or existing (non-coach) customer
Yourself (note: when you personally purchase an Ultimate Reset Deluxe HD Kit, Ultimate HD Kit, or Challenge Pack, you will receive a total of ONE point. Coaches do not earn Success Club points for self-purchases, but will earn ONE extra Success Club point as part of this promotion)

Are there any discounts being offered? Yes! Between December 3rd and December 16th: Coaches and customers will receive $30 off the price of every Ultimate Reset Base Kit, Deluxe HD Kit, and Ultimate HD Kit. Note: The $30 discount does NOT apply to any Challenge Packs.
#2 – Club Snugology
Achieve Success Club in December and earn a Shakeology-branded Snuggle Wrap!
This December, we're awarding every Coach who achieves Success Club (5 or 10) with a sweet, soft, Shakeology-branded Snuggle Wrap!
This comfy and cozy prize will keep you warm through the winter and remind you of how healthy you will be in 2013.
#3 – Last Month to Qualify for Walt Disney World
December is your last chance to qualify for and/or earn points toward our 2013 Success Club Conference and Celebration at Walt Disney World.
The happiest place on Earth is about to become the healthiest, too—and we want you to be there when we celebrate in March!
There's still time rack up points and earn one FINAL month toward the trip, so don't take your eyes off the prize just yet.
Need a refresher? Learn how to qualify
To see if you're qualified and/or get registered, visit //www.regonline.com/SCtrip2013WDW
Product Spotlight
COMBAT is Coming—December 4th
LES MILLS COMBAT hits shelves December 4th—both in Challenge Packs and a la carte.
Starting December 4th, LES MILLS COMBAT pre-orders will begin shipping AND you (and your customers) will be able to buy it on TeamBeachbody.com.
So get your challenge groups ready—and spread the word. COMBAT is COMING!
On the cutting-edge of fitness, COMBAT combines the best of MMA, will unleash your inner warrior, and deliver a lean, chiseled body in just 60 days.
Dates to Remember
Saturday, December 1st
December Coach Monthly issue arrives. View it in its entirety now at tbbcoach411.com
"Reset Ready for 2013!" begins
"Club Snugology" begins
Beachbody Challenge event with Carl Daikeler! Watch the event LIVE at 9:00AM PST on Ustream at //www.ustream.tv/channel/beachbody-hq
Monday, December 3rd   
National Coach Call – Dial (832) 225-5055 at 9:00 AM PT / 12:00 PM ET
$30 Ultimate Reset discount begins
12 Days of Success'mas begins! Stay tuned our Facebook page at www.facebook.com/tbbcoach411
Tuesday, December 4th
LES MILLS: COMBAT launches to the public and is now available in Challenge Packs. Learn more / Buy now
Wednesday, December 5th
Reminder: ONE MONTH 'til Super Saturday, Part I of 2013
Saturday, December 8th    
Beachbody Leadership Training with Jeff Hill & Jeremy Redd | in Washington D.C. | Get Registered Here
Monday, December 10th  
National Coach Call – Dial (832) 225-5055 at 9:00 AM PT / 12:00 PM ET
Wednesday, December 12th
MAJOR Customer Lead Program Enhancement Webinar
Get registered (seats are limited)
Sunday, December 16th
LAST DAY of $30 Ultimate Reset discount
Monday, December 17th   
National Coach Call – Dial (832) 225-5055 at 9:00 AM PT / 12:00 PM ET
Monday, December 24th  
Christmas Eve
National Coach Call – Dial (832) 225-5055 at 9:00 AM PT / 12:00 PM ET
Tuesday, December 25th 
Christmas Day (corporate office closed)
Saturday, December 29th
Reminder: ONE WEEK 'til Super Saturday, Part I of 2013
Monday, December  31st    
New Year's Eve
National Coach Call – Dial (832) 225-5055 at 9:00 AM PT / 12:00 PM ET
Last day to earn points/qualifications toward our 2013 Success Club Conference and Celebration at Walt Disney World
Last day of Success Club Coach Point Removal promotion
Last day any Challenge Pack customer can upgrade to Coach for FREE