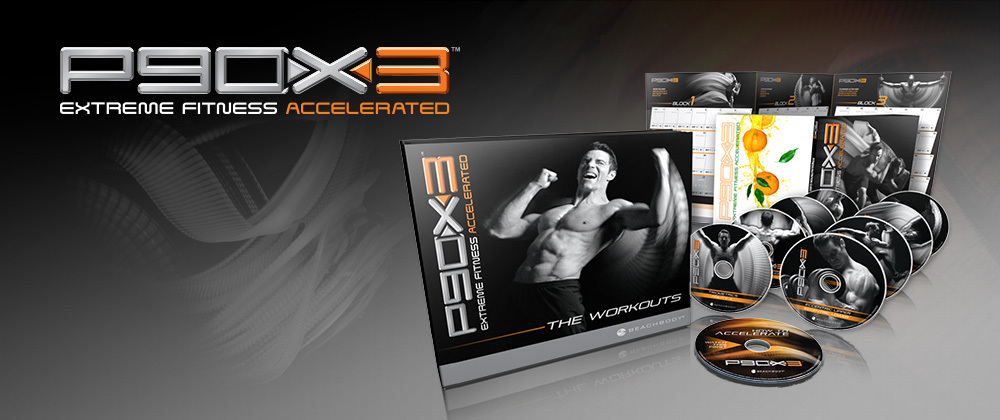 December Success Club Incentives
THE WORLD DEBUT OF P90X3, PLUS AN EXCLUSIVE CHALLENGE PACK OFFER
Get the same killer workout in half the time. Yes, P90X3 is here and ready to change the game. On December 10th it's available for sale, and for the first time celebrate with an awesome Challenge Pack offer from December 10th – 31st. The Challenge Pack is $180 – originally $205. PLUS, when a customer orders through you they'll get an exclusive P90X3 hat. Don't forget, you get 2 Success Club points for every Challenge Pack you sell, so let's finish the year strong!
Dates to remember:
December 10: Challenge Pack promotion starts
December 31: Challenge Pack promotion ends
BRING IT AND WIN A TONY HORTON BOBBLEHEAD
This December, bring it by qualifying for Success Club 5 and you'll receive the exclusive Tony Horton Bobblehead. What are you waiting for? Make it happen and take this collectors item home for the holidays!
Date to remember:
December 31: Last day to earn points, qualify for Success Club 5 and earn the exclusive Tony Horton bobblehead
Product & Training Spotlight
KICK OFF 2014 RIGHT WITH SUPER SATURDAY
2014 is shaping up to be a good one. We're starting off with an action-packed Super Saturday event on January 11th. Super Saturday is a quarterly event when Team Beachbody Coaches come together from all over the US, Canada and American military bases around the world to share success stories and best business practices. Super Saturday is designed for Coaches to get off the Internet and meet each other face to face – it's an investment in yourself and your business. Mark your calendar now for January 11th, 2014. Register to host your own event in your hometown or check the ongoing list to attend an event in your area.
Date to remember:
January 11: Super Saturday
LAST CHANCE FOR DISCOUNTED SUMMIT TICKETS
On January 1, 2014 the price of Summit tickets will increase. So NOW is the time to jump on it. Summit is the best investment you can make in your business, hands down. No excuses, register today!
Register for Summit here: //www.coachsummit.com/
Date to remember:
December 31: Last day to register for Summit and pay discounted ticket price.
DON'T MISS FranklinCovey TRAININGS NEAR YOU
The 5 Choices to Extraordinary Productivity: Time Management Training will transform your life by making five fundamental choices that will dramatically increase your ability to achieve extraordinary outcomes in your business and personal life. This 2-day world-class training workshop— valued at $2,000—customized for Team Beachbody® Coaches, will teach you how to dramatically increase individual, Team, and organizational productivity. Not to mention, you'll learn how to make more selective, high impact choices about where to invest your valuable time, attention, and energy. The training is valued at $2,000, but you'll only pay $249.
Register here NOW: https://bb.pulsemob.com/event/fctrainings/
MyShakeology.com GOT A MAKEOVER
What is prettier, easier AND will help your business grow? Your new 'MyShakeology.com' site, is now live. We've been testing it on Shakeology.com and results show that conversion is higher than the old site due to the improved shopping experience. Here's what you need to know:
On Nov 21st, your MyShakeology.com site went live and automatically migrated to the new look with your current Coach contact info at the top. You don't need to re-populate this info or set up the site again. Whatever info you have on your current site should transfer over.
The Shakeology Taste Sampler is not yet available via this new shopping experience, so any customers interested in the Shakeology Taste Sampler will still need to go through the TBB Store (under Shakeology items). We'll be adding it soon, and as soon as we know timing, we'll let you know!
Check it out now: MyShakeology.com