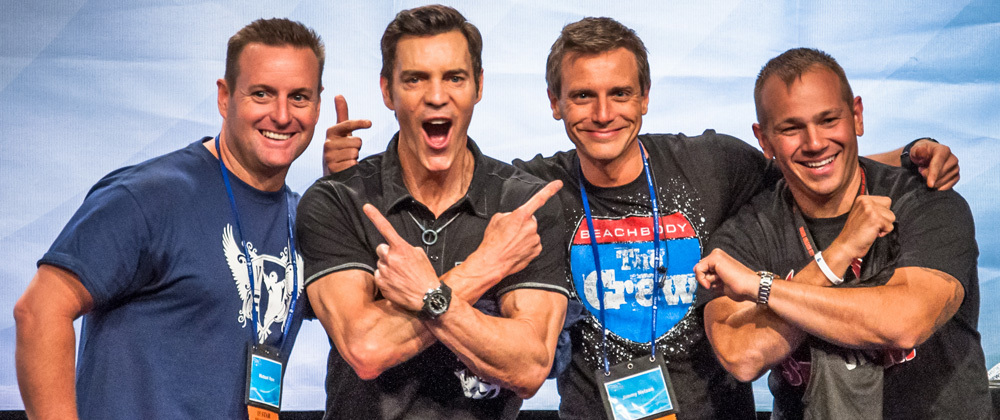 Coach Summit. Super Saturday. Leadership. Team Beachbody® events have the power to alter the course of your business. Want proof? Look no further than rockstar Coach, Mike Ryan. Read why he thinks events are the best possible forum for networking, and what you can gain from consistently showing up—and listening up!
After attending Beachbody's first Leadership Conference in 2009, Mike Ryan's business was officially on the launching pad. In fact, he saw an increase of 500% over the following 12 months.
He continued to go to meeting after meeting. Networking. Bonding. Sharing successful business strategies. Learning from the best. And soon, he was well on his way to building a powerhouse organization.
The bottom line? Team Beachbody® events are absolutely essential.
We sat down with Mike to hear—in his own words—some of the powerful  insight he has gained from going to events over the years.
As told by 15 Star Diamond Coach, Mike Ryan:
The information I've gleaned from events has literally changed my life. Not only have I met some of my closest friends at these networking events, but I've dramatically improved my business.
After all, it's through education, training, and knowledge shared within our close network that we grow as a Team. What other business thrives on this level of camaraderie?
A lot of new Coaches don't realize that Team Beachbody® events provide a unique opportunity to absorb valuable advice from Top Coaches and create dialogue to generate new ideas.
Summit, Leadership, and Coach trips only happen once a year. That's why it's crucial to attend a Super Saturday event every quarter. I like to think of Super Saturday as a networking life preserver between annual events. They're an awesome way to continue building relationships with fellow Coaches and take away specific actionable items.
For Coaches who don't live near a Super Saturday event, I'd suggest they host their own. Super Saturday events are easy to put together, and it's a great opportunity to build your brand and improve your leadership skills.
When you're around a group of great Team Beachbody Coaches, you can't help but feel a zest for life and gain moments of clarity. The energy is so vibrant and contagious, and you learn so much.
So show up. Be moved. Be inspired. Jump in the deep end. And whatever you do, do it with passion.
See you at the next Team Beachbody event!
Sign up to attend a Super Saturday event: //tbbcoa.ch/SupSatList
Register to host your own Super Saturday event: //tbbcoa.ch/Jan11_SupSat
Don't miss out on the biggest Coach event of the year, Summit 2014. Register now: //www.coachsummit.com/