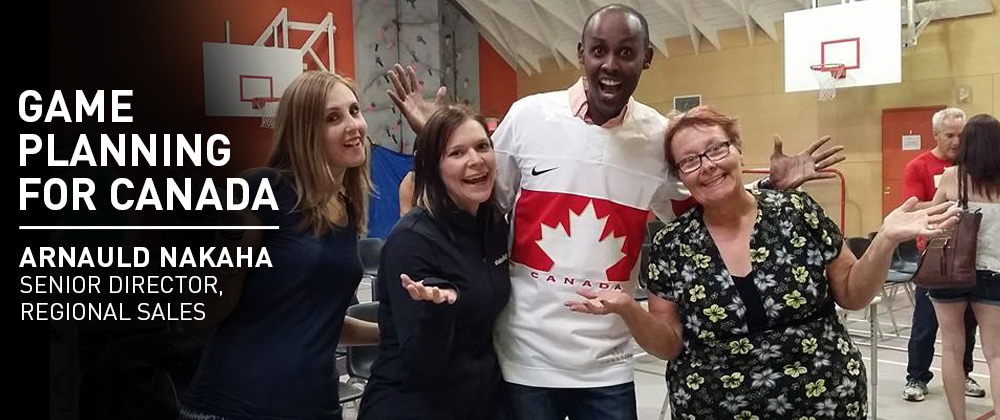 Team Beachbody is officially Canada bound on August 28th, but will you be ready to maximize the historic launch? Have no fear, leaders; we've brought in the man with your game plan, Senior Director, Regional Sales, Arnauld Nakaha. First-time opportunities. World-class possibilities. Arnauld's here to break down all facets of this new and exciting 'global' business.    
Q. Why did we decide to open in Canada, Arnauld?
A. For starters, Canadians love our fitness brands! We've had a retail and infomercial presence there for a long time so it feels like a natural fit. And, aside from being close geographically, Canadians have been eager to embrace the business opportunity. They're already off to a great start, building a strong network of 14,000 Coaches. Finally, we share a common bond with our neighbors to the north: the fight against obesity.
Q.What changes can our Canadian Coaches expect?
A. Here's a snapshot of what our Coaches in Canada can expect to see:
Legitimate and protected business recognized by the Canadian government
Canadian Coaches will have access to their own shopping cart
Pricing will now be in Canadian dollars (CAD)
Canadian Coaches will be able to receive EFT/direct deposit
Increasing support will be given to our French Coaches, including great training and marketing tools
More training events will be held as cities and markets grow (three upcoming launch meetings will be held in Vancouver, Toronto and Winnipeg)
Q. What can Coaches expect at the events with Tony Horton and Autumn Calabrese?
A. The upcoming events in Vancouver (Sat, August 16th with Autumn Calabrese), Toronto (Sat, August 23rd with Tony Horton ) and Winnipeg (Sat, September 6th with Autumn Calabrese) will be power-packed from start to finish. First and foremost, Coaches can expect a Q & A session, photo opps, not to mention LIVE workouts with Autumn and Tony. They'll also get to hear powerful transformation stories and Coach success stories. What's more, Coaches can network and share best practices with hundreds of other successful Coaches. Why wouldn't anyone want to take advantage of this awesome opportunity?  
Q. Why should leaders start thinking about the Canada launch NOW?
A. We're currently at 14,000 Coaches in Canada. That means we haven't even scratched the surface of what's possible. What will your organization look like when we reach 100,000 in Canada? Get busy now—there are lots of lives to change! 
Q. Where can Coaches go to get all the latest information on Canada?
A. Our FAQ's have the best and most comprehensive information when it comes to all things Canada (Canada Launch FAQ 9970.) Plus, after we launch, Coaches will have access to a link in the Coach Online office with a translation of French documents. And last but definitely not least, check out our recent webinar recording at //youtu.be/2kmenD__sLU. It will explain everything Coaches need to know about this enormously exciting opportunity! 
Q. Any advice for our Leaders before you go, Arnauld?
A. Set your goals now for the rest of 2014. First, create an action plan for the remainder of the year and be clear on what it will take to get there. Next, remember to invite, invite, invite—every day. Don't forget to run a Challenge Group every month, too. You should also make it a must to get to all Launch events and Super Saturdays. Finally, shoot for Success Club 10. And, as always, don't ever be afraid to dream BIG!