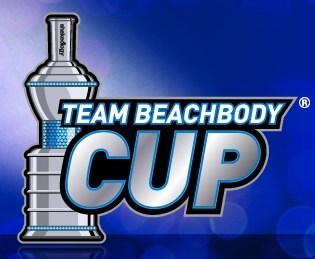 Champions,
It's time to start getting ready for the first major competition of 2013—our coveted Team Beachbody Cup. It starts March 1st, and team registration opens Monday, February 11th.
What's the Team Beachbody Cup?
It's big. Like thousands and thousands of Coaches—BIG. Teams of five from around the country will come together, share best practices, and hold one another accountable—as they fight for Success Club points and race toward the finish line.
In other words:
Four weeks of sheer adrenaline.
Weekly, hyper-focused training calls.
Guaranteed business growth.
Fabulous Top 10 team prizes AND tiered prizes you can pick up along the way.
The chance to prove you're #1, become immortalized, and have your names engraved into the Team Beachbody Cup.
Opportunities like this don't come around often. But, when they do, leaders emerge. Teams are born. And those who dare to dream… achieve the impossible.
Now ask yourself: How do YOU want to be remembered in 2013?
Registration opens Monday, February 11th. Start assembling your DREAM TEAM today and stay tuned to Breaking Coach News.