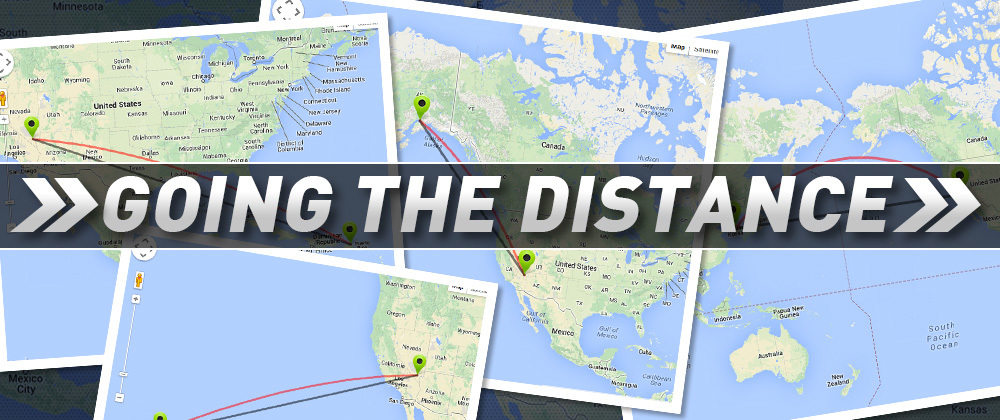 From Puerto Rico to Korea, Coaches come from all over the world to attend Summit. After all, what's a few thousand miles of travel for the experience of a lifetime? Check out these determined Coaches who went the distance to get to Beachbody's most important event of the year!
Every year, thousands of Coaches pack their bags and do their business a big favor. They get to Coach Summit. This is THE Beachbody event to top all events. Summit is where you get killer business tips from top leaders. Meet thousands of inspiring Coaches. Workout with your favorite celebrity trainers. And did we mention the parties?
The reasons to be at Summit 2014 are endless—just ask Richard, Marlena, Juan, and Steve. These long-distance travelers flew great lengths to take advantage of this can't-miss event.
So whether you're flying halfway around the world or just trying to find a babysitter to watch the kids while you're gone—there's no excuse to miss Summit.

Richard Bowman, Coach
Location: Songtan, South Korea
Distance Traveled: 5,998 miles
Advice for Other Long-Distance Coaches: "Don't think twice about it. Just go!"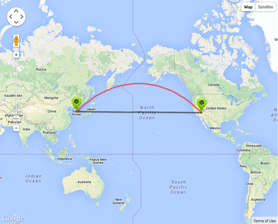 "Nothing could get in my way of attending Summit last year—not even being a U.S. Airman deployed in Korea.
That 15-hour flight to Las Vegas was a small price to pay to finally hug the Team I had bonded with online, to meet the trainers who had been kicking my butt day in and day out, to gain insight first-hand from Coaches who inspire me.
You can't put a price, mileage, or time limit on the value of Summit. It's pure excitement, and it just seems to get better and better every year!"

Marlena Hedine, 2-Star Diamond Coach
Location: Honolulu, Hawaii
Distance Traveled: 2,756 miles
Advice for Other Long-Distance Coaches: "Coach Summit is a long-term investment in your business that is 100% worth the cost, time, and effort. Save a little money from each paycheck for the trip, and I promise you won't regret it."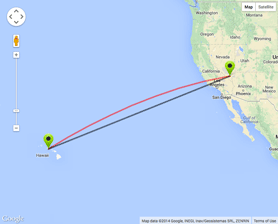 "Yes, it was a long trip. Yes, it was an expensive flight. But yes—it was so worth it!
The best thing I ever did for my business was get myself to Summit. Even though I had only been a Coach for eight months and lived half an ocean away—the expense and inconvenience was a small price for the amazing experience I got in return.
Summit gives you the chance to network with others and learn from the best. You will experience a new level of energy and have more tools and skills to bring with you out into the field. And you will see your business grow!
If you are serious about your business, curious if this is for you, or just want to meet other positive, uplifting people—make the investment and come."

Juan Nieves, 1-Star Diamond Coach
Location: San Juan, Puerto Rico
Distance Traveled:  3,220 miles
Advice for Other Long-Distance Coaches: "Traveling is a small sacrifice to make for an event that will change your life forever!"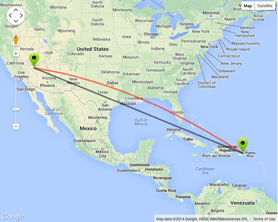 "This June will be the third time I'll have flown from Puerto Rico to Las Vegas for Summit—and every time it's worth the trip.
Summit is where you realize nothing is impossible in your business or your life. The trainings at Summit alone have ramped up my business immensely. I've learned tons of constructive tips and advice that I take home and share with my organization. And when I grow, my Team grows!
Summit is key to understanding the power of this business—no Coach should
ever miss it!"

Steve Schoonmaker, Emerald Coach
Location: Anchorage, Alaska
Distance Traveled: 2,290 miles
Advice for Other Long-Distance Coaches: "If you're serious about building your business, getting to Summit is a must, regardless of distance. Make it a priority!"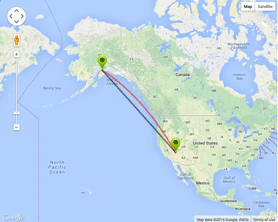 "After an incredible experience at my first Summit, buying a ticket to fly back in 2013 was a no-brainer—even though I lived all the way up in Alaska!
Summit helped me mature as a Coach. It instilled a level of professionalism and seriousness for how I treat my business. The training sessions taught me which skills I needed to focus on to hit my goals. Surrounding myself with passionate Coaches who shared my ideals was important for my personal and business growth.
At Summit, the energy is incredible, the training is vital, and the examples set by leadership are inspiring. This event is off the hook!"

So what are you waiting for? Coaches near, far and everywhere in between should never give up on getting themselves to Summit 2014. Register now: CoachSummit.com