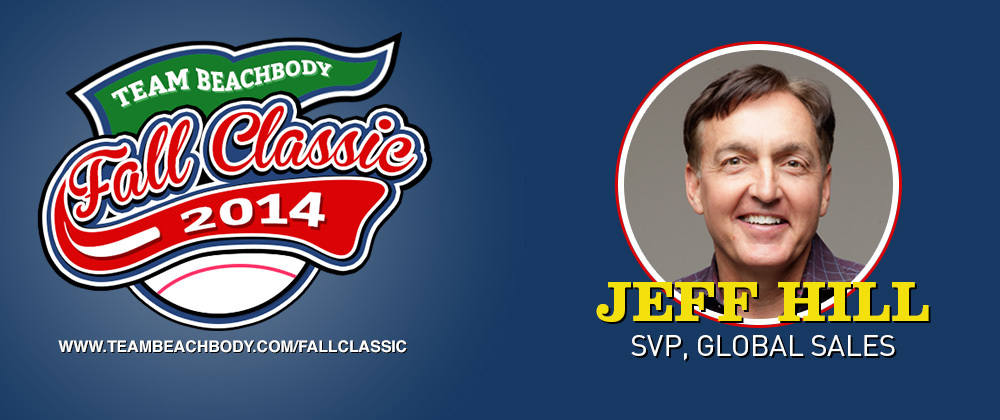 Put on your inspirational caps, leaders. It's time to get your Team laser-focused for the first-ever Beachbody® Fall Classic. And just in time for the competition, we've got words of wisdom from our SVP, Global Sales, Jeff Hill. If Jeff doesn't get you fired up to knock it out of the park this October, it probably can't be done!
You're the leaders! But do you get it? Has it become clear to you?
What we're doing is dramatic. For just a moment, step back and take it all in.
By the end of the year, Team Beachbody® will have grown from $328 million to over $550 million—a 68% increase. And at Leadership, Carl shared that by year-end, we will pay out close to $73 million more in commissions.
Take a look at the chart below for some perspective.

I love these numbers because it means that together, we're doing things right and 'right' is good. Right?
'Right' means we're helping others get healthier and fit. It also means we're helping people become more confident, create lasting relationships and financial stability, and enjoy the necessities and the 'nice-ities' of life. And the list goes on. That's what's right!
Those who are part of this mission are being handsomely rewarded. But to be rewarded, YOU must take action by engaging in the right activities—and leading your Teams to do the same. And if you do, some of the life-changing good stuff can be yours—but only if you act.
Let me demystify what 'acting' looks like and what you should be doing.
Participate in the Fall Classic with passion. Confidently and courageously lead as many of your Personally-Sponsored Coaches to participate. I can hear you saying, "Shameless plug, this is for new Coaches, not me." My shameless response, "Wow, you really don't have a vision of what this can do for your business, do you?"
We watch, track, and analyze what these kinds of promotions can do for every Coach that gets on board.
If you want your business to gain momentum through the end of the year, to leverage P90®, PiYo®, INSANITY MAX: 30™, and the 3-Day Refresh®, then you'll play ball with us.
At Leadership, DeWitt Jones said, "If you want the greatest results, you have to put yourself in the place of highest potential." That's why you need to participate and lead in the Fall Classic. It's a moment of truth for your business. A legacy-creating moment.
Rob Brezsny captured it best in his book "5":
"Make this the turning point that your grandchildren will tell stories about years from now: the time you leap over the abyss to the other side of the Great Divide and begin your life in earnest.  On the other hand, this moment of truth may end up being nothing more than a brief awakening when you see what's possible on the other side of the Great Divide, but then tell yourself, "Nah, that's waayyy too far to jump." In that case, your grandchildren will have to be content talking about what delicious cookies you used to bake or what your favorite sports team was. It will all depend on how brave you'll be."
MOMENT OF TRUTH: You 'leaping' or 'cooking' on October 1st?