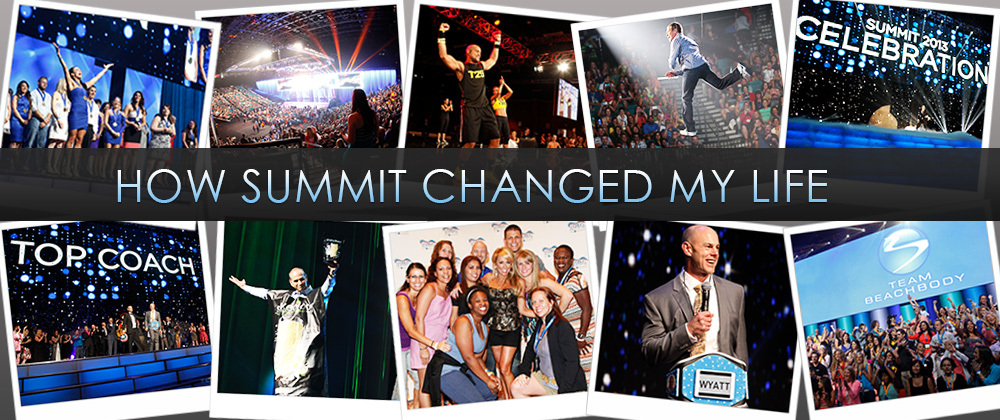 Summit. Undoubtedly the most important Coach event of the year.
From incredible keynote speakers, to invaluable workshops and training, Summit is jam-packed with everything Coaches need to build their business.
But for thousands of Coaches, the power of Summit comes down to one, single moment when their business suddenly becomes "real." We talked to a bunch of Coaches with "light blub" moments, and their life-changing experiences that will have you counting the days until June 19th.
---

My big "aha!" moment came during Summit when I met one of my Diamond Coaches—a cancer survivor who lost over 90 lbs., she called me her "game-changer." That moment made me realize just how important our work is, and the impact we can truly have on people's lives!
– Keith Wilson, 5-Star Diamond, Hamilton, NJ
---

Carl rocked my world when I heard him say, "There is a direct correlation between the size of your dream and the size of your business." I wasn't dreaming big enough! That's when it all clicked for me. I walked into Summit a Coach. I walked out of Summit a leader with enormous dreams.
– Elizabeth Gemmell Hartke, 3-Star Diamond, Boston, MA
---

Listening to Caroline VanZandt speak about "Wear and Share" at Summit was a huge eye-opener for me. I took her advice and began wearing my Beachbody gear everywhere. It's been a great way to naturally start a dialogue about Beachbody brands and what I offer as a Coach.
– Shane Mason-Fryer, 2-Star Diamond, West Haven, CT
---

When listening to Carl a couple years ago, it finally dawned on me exactly how relevant we are as Coaches. I learned that when we change one person's attitude toward their health, fitness, and quality of life, we start a ripple effect. We change the lives of their families and their families' families. It's so profound!
– Andrew Peacock, Diamond, Leander, TX
---

Hearing John Maxwell speak about the 'Law of the Lid' at Summit last year, I realized I was wasting my time working on trying to improve my weaknesses, instead of focusing on building up my strengths. What a time-saver this information has been!
– Robert Pearson, 3-Star Diamond, Danbury, CT
---

At my first Summit, I remember watching all the Coaches on stage who were able to quit their jobs and become full-time Beachbody Coaches. This was a game-changing moment for my business. That moment is what pushed me to have bigger dreams and bigger goals.
– Donna Medeiros, 3-Star Diamond, Dighton, MA
---

When Denise Needham was speaking at Summit about how multi-tasking doesn't make you more productive, I had no idea that this information would forever change the way I run my business. I no longer leave tasks only partly completed. I keep my attention where it needs to be and I'm so much more productive.
-Mary Hamilton, Diamond, Grand Prairie, TX
---

It all hit me when I heard Traci Morrow speak at Summit. She said, "It's easier to run with 10 than drag 100." That little line changed the way I grew my business. I focused more on quality than quantity and eventually grew a solid team of authentic leaders ready to pay it forward!"
– Karen Krueger, Diamond, Cloverdale, CA
---

My 'light bulb' moment was when I heard Barbie Decker speak at Summit. She said, "Always be honest with your customers." If you're struggling to hit your points, tell your customers that. They won't know what points are, but they'll understand they're important, and they'll want to help. This has really changed the results I've had in my business.
– Kaileigh Hennessey, 2-Star Diamond, Long Valley, NJ
---

Last year at Summit, John Maxwell speaking about "Failing Forward" was a pivotal turning point in my business. It resonated with me that you don't have to be great to start. You just have to start! This galvanized me to be fearless and willing to try anything.
– Ethan Samuels, Emerald, Encino, CA
---
There you have it – you've heard from Coaches at all levels. Summit is full of these eye-opening opportunities – so, what are you waiting for? Don't you dare miss out, make sure you and your Team get registered for Summit 2014 today at coachsummit.com.