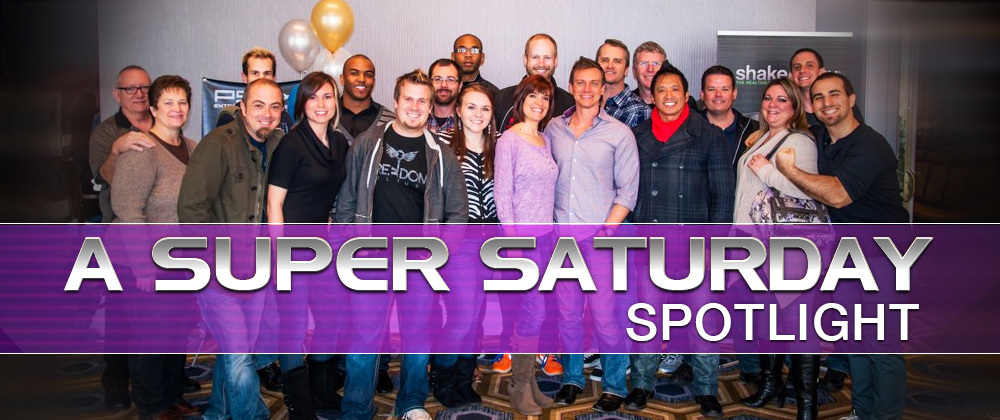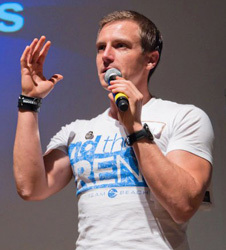 Super Saturday. It happens four times a year, so as we prepare for April's let's review January's. More specifically, Dallas' Super Saturday where more than 500 people gathered, including Beachbody Co-founder and CEO, Carl Daikeler and co-host and MC, 11 Star Diamond Jimmy Hays Nelson. The size and success of Jimmy Hayes Nelson's (and Team's) Super Saturday didn't happen overnight. Like a Coach business it took teamwork, collaboration and persistence. Now, Jimmy is here to share 8 unforgettable tips that will have people marking their calendars for the next Super Saturday as fast as you can say, "Strawberry Shakeology."
1.) 
First things first
– It all starts with a venue. Lock that in first. Robert and Melissa Hudgens work to secure the venue in Dallas ahead of time. To get people in the door, they enlist the help of social media, create a Facebook page, and make sure the event is registered in the Coach Online Office.
2.)  Energy is contagious  – As a leader, if you're not pumped up to host your event, who will be excited to attend? As a Coach, it's one thing to watch the Super Saturday video, later, in the privacy of your own home, but it's another thing to feel the energy of other Coaches who are just as fired up as you are to help end the trend.
3.)  Get the people going – Getting people to attend your Super Saturday is just like building your business. If you're not forming relationships and talking to people in January, then it shows up in your business in February.
4.)  There's no "I" in "Team" – I don't host Dallas' Super Saturday alone. The success of our Super Saturdays depends on Mindy Lawhorne, my Co-MC and tons of other leaders (including Christine Dwyer, Robert and Melissa Hudgens, Melissa McAllister, Chris Reed, Barbie Decker, Charlene Booker, Julie Schulte, Danielle Katz and more) to help plan, organize and recruit people to the event. So ditch your ego and combine your powers with a Coach near you to build your own legendary Super Saturday.
5.)  Make sure you do something – There needs to be a call to action or a training. I always remind Coaches, "You're going to get really excited today, but remember you didn't do anything yet." We encourage everyone to put something into action while they are still in their seats.
6.)  Learn from the best AND each other –  It's really important for Coaches to share their struggles. It's just as empowering as a success story. For instance, Bobby may be struggling with a piece of his business, but Sally rocks that part. Conversely, Sally is working on a piece Bobby dominates. They can learn from each other. Plus, you never know where you might find a success partner.
7.)  Everyone likes free things – Add value to your event. Besides showing the Super Saturday video, why should your Coaches be there? Will there be a workout, too? Guest speakers? Compelling local success stories? Maybe even a free raffle for Beachbody swag? Whatever it is, make sure you have a nugget to lure them.
8.) Make it social – In the world of social media, we can create great content anywhere. Develop a hashtag for your event so people can follow along.  Remember, with smartphones, everyone has a mini production studio in their pockets, so start making videos to hype your event. But be consistent. It's just like promoting the business—people need to hear about it 6,7,8 times before they're committed.
So put Jimmy's valuable tips to good use and register to host or attend an event here: Tbbcoa.ch/April12_SupSat
Want to find an event near you? Look here: Tbbcoa.ch/SupSatList
Curious about the fun content Jimmy creates to promote his Super Saturdays? Check em out!
More information is available in the Coach Online Office under FAQ 9792