JUNE CHALLENGE PACK PROMOTIONS
Summer is here, and we're ready to boogie! Get your customers amped up with two awesome Challenge Pack promotions that'll have them moving, grooving, and sweating up a storm. There's something for everyone.
---
Shaun T Dance Pack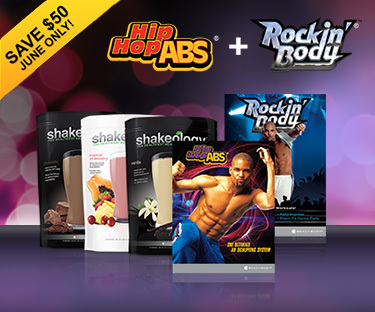 Get the rock hard abs of your dreams without ever doing a crunch again! The Shaun T Dance Pack includes Hip Hop Abs® and Rockin' Body® and is only $140 (normally $160).
INSANITY® Challenge Pack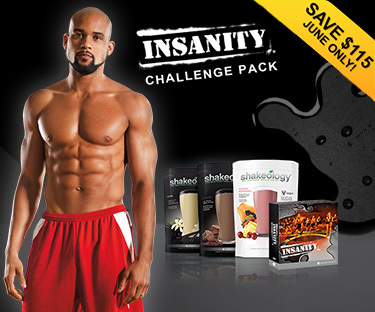 Are you ready for the hardest workout ever put on DVD? The INSANITY Challenge Pack Promotion is normally $205, but this month only its just $160.
---
Challenge Pack Tip: Remind customers that it's never too late to start feeling great and getting healthy and happy!
For more information about the June Challenge Pack Promotions, visit the Coach Online Office: FAQ 9752
SUCCESS CLUB PROMOTION
It's time to get down to business. Not only are you investing in yourself by attending Summit, but the June Success Club promotions are all about personal development, too.
The Compound Effect by Darren Hardy
Qualify for SC 5 and earn Darren Hardy's
best selling book, The Compound Effect
Go Pro by Eric Worre
Qualify for SC 10 and win Darren Hardy's The Compound Effect AND Go Pro by Eric Worre
Need more information? Visit FAQ 9921
Summit 2014

SUMMIT 2014 – JUNE 19-22, 2014
It's Summit month and that means it's time to pack your bags, and get ready for the biggest event of the year!
Still Need to Register for Summit?
Online registration for Summit has closed, but you can still register on-site.
Download the Summit app
Search for 'Team Beachbody' in your app store or download it here from your mobile device: https://crowd.cc/s/21ty
To view in a web browser (not app): https://crowd.cc/coachsummit2014
Need Summit Hotel Information?
For all the latest updates on Beachbody hotel room rates, visit FAQ 8840
Need More Summit Information?
For all things Summit, visit www.coachsummit.com
---
WILL YOU FIND A GOLDEN TICKET WHEN YOU PURCHASE PiYo™ AT SUMMIT 2014?
The highly anticipated new program from Celebrity Trainer, Chalene Johnson debuts at Summit 2014! Not only can you be one of the first to get your hands on this red hot program, but if you purchase PiYo at Summit, you'll be buying a Summit Exclusive Kit that comes with a free gift!
What's the Golden Ticket?
1 in 10 Summit Exclusive PiYo Kits will also contain a Golden Ticket! We can't tell you what you'll win until Summit 2014, but you could find yourself with a variety of awesome PiYo prizes!

Tell me more about PiYo
PiYo is a low impact, high intensity 60 day body transformation program that uses the most effective Pilates and yoga-inspired moves set to a fast pace to burn fat while you stabilize, stretch, and strengthen every inch of your body. Designed for all ages and fitness levels, PiYo provides strength, cardio and flexibility training all in one program. No equipment is needed for these short 25-45 minute workouts. The base kit includes 8 workouts plus 1 bonus workout on 3 DVDs for only $59.85 plus S&H.
Events
SOCIAL MEDIA CONTEST: #TBBCOACHDAD
Hey Coach Dads! Now it's your turn to share what healthy habits you teach your kids. Remember, you could win a VIP spot at the Summit 2014 Super Workout or a Reusable Shakeology® Cup!
HOW TO ENTER:
Post a video OR photo of you and your child(ren) to your Facebook, Twitter or Instagram account
Answer the question "What healthy habit do you teach your child(ren)?" in either the video or in the caption of the post
Use #TBBCoachDad in the caption of your post
CONTEST DATES:
Upload your video OR photo between June 1, 2014 – June 13, 2014.
WINNERS:
We'll randomly select three winners who will be notified via their social media post by Tuesday, June 17, 2014.
For the full legal rules and regulations, visit: //tbbcoa.ch/TBBCoachDad Or visit the Coach Online Office, FAQ 9957
---
Sizzling SUMMER SALE IS BACK on wednesday, june 4th!
Our Summer Sale is back, for FIVE DAYS ONLY! Starting Wednesday, June 4, you can take advantage of our deepest discounts on many popular Beachbody products. More details coming soon.
Follow us on Facebook to stay on top of all the Summer Sale action: www.facebook.com/teambeachbody
---
TEAM BEACHBODY CUP REGISTRATION OPENS JUNE 16th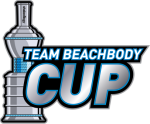 Rally your teams and get registered for the Team Beachbody Cup. Registration opens Monday, June 16 and goes through Monday, June 30. You need to be in it to win it. The race for the cup starts Tuesday, July 1, 2014. And don't forget, Coaches who compete in the Cup earn up to 10 times MORE than Coaches who don't. Register today!
To learn more, visit: www.teambeachbody.com/teambeachbodycup
---
MAKE YOUR PLANS NOW FOR SUPER SATURDAY – JUNE 28, 2014
Super Saturday is back on June 28, 2014. We know you'll be excited to share your Summit stories and regroup with your team to make the second half of 2014 even bigger and better than the first half!
For the first time, Coaches can host a French Super Saturday and play the Super Saturday video with French subtitles. Talking points and powerpoint sides will also be available in French.
Learn About Super Saturday:
Visit the Coach Online Office > News & Training > Events > Super Saturday
Find an Event in Your Area:
NEW! Check out the interactive map to find a location in your area: //tbbcoa.ch/SuperSatMap
Host an Event:
Register your event here: //tbbcoa.ch/June28_SupSat
For more information, visit, FAQ 9792
Product & Training Spotlight
BEACHBODY CHALLENGE CANADIAN TOURS


We're heading to Canada this Fall! Join us for some Beachbody updates, awesome workouts led by some of your favorite Celebrity Trainers, exclusive photo opportunities and snag free samples.
Be one of the first 125 Coach registrants and you'll earn a photo oppt with a celebrity trainer. Also, all attendees receive one pack of Shakeology, one pack of Results and Recovery, and a raffle ticket for a drawing for one 2015 Summit Ticket.
Register now for an event in your area and encourage all your friends, family, and potential new Coaches to join. Admission into this awesome event is only $20.
Beachbody Challenge Canadian Tour: Featuring Autumn Calabrese
Vancouver
Date: Saturday, August 16, 2014
Time: 10:00am –2:30pm PST
Registration Open: 9:00am – 10:00am PST
Location: Vancouver Convention Center (1055 Canada Place, Vancouver, BC V6C 0C3)
Register Here: https://bb.pulsemob.com/event/bbvancouver/
Beachbody Challenge Canadian Tour: Featuring Tony Horton
Toronto
Date: Saturday, August 23, 2014
Time: 10:00am –2:30pm EST
Registration Open: 9:00am – 10:00am EST
Location: The Westin Harbour Castle (1 Harbour Square, Toronto, Ontario M5J 1A6)
Register Here: https://bb.pulsemob.com/event/bbtoronto/
Beachbody Challenge Canadian Tour: Featuring Autumn Calabrese
Winnipeg
Date: Saturday, September 6, 2014
Time: 10:00am –2:30pm PST
Registration Open: 9:00am – 10:00am PST
Location: Victoria Inn Winnipeg (1808 Wellington Ave, Winnipeg, Manitoba R3H 0G3)
Register Here: https://bb.pulsemob.com/event/bbwinnipeg/
In Case You Missed It
VEGAN SHAKEOLOGY FORMULAS RELAUNCHED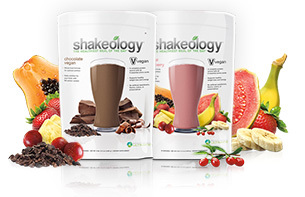 You asked, and we delivered! We recently announced our new vegan formulas, Vegan Chocolate and Tropical Strawberry. The new vegan shakes have a smoother, creamier consistency and improved flavor. We also have a Vegan Taste Sampler so you can try them first and share them with your customers.
To learn more about the relaunched formulas, visit the blog on Shakeology.com.
For more information, visit the Coach Online Office, FAQ 9837
---
CHeck Out THE LATEST BEACHBODY FASHION APPAREL
Visit the TeamBeachbody.com Store for all the latest Beachbody apparel.
To purchase your Beachbody apparel, visit the TeamBeachbody.com Store.
For more information, visit: FAQ 9803
© 2014 Beachbody. All rights reserved.