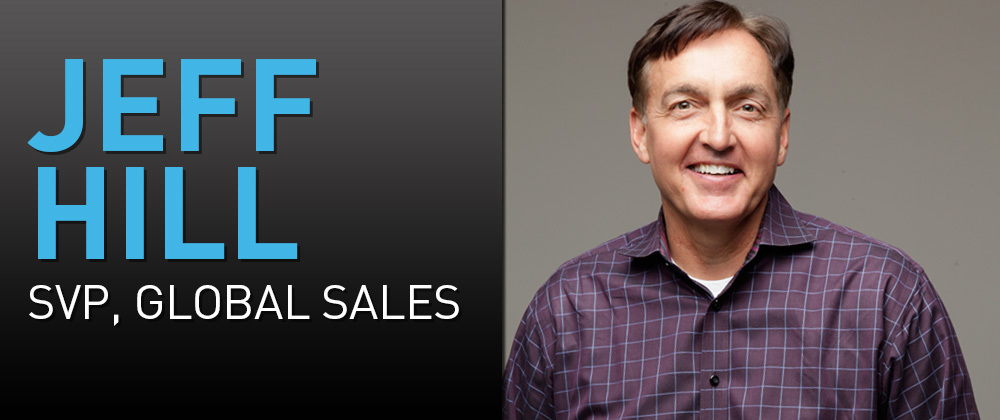 Listen up, leaders, we're counting on you to get your entire Team laser-focused on getting to Coach Summit 2014 in Las Vegas from June 19-22, 2014. And to help you do just that, we've got the man with the plan, SVP of Global Sales for Team Beachbody, Jeff Hill. He has specific advice to help you establish the business-building importance of attending, advice on how to create the urgency, as well as a personal challenge for every single Diamond Coach. So get reading—and get your whole Team to Summit!
---
Q. Why is it critical for Leaders to encourage Coaches of EVERY level to attend Summit, Jeff?
A. Because the Leaders are the one's best equipped to share why and how Summit can change a coach's future.  They've been there, they have the stories, they've seen the changes and, most importantly, they have the personal relationships and established trust with those they are encouraging to go. It's a leader's responsibility to share the things their Teams absolutely must do to achieve the highest probability of success—and Summit is one of those things.  Think about it; the company invests millions of dollars to showcase the company and how lives have changed  but they don't have the influence a leader has to get their teams there. It's kind of a "no duh" if you're serious about building a thriving Coach business.
Q. What are the top 3 things Leaders should tell their Teams about attending Summit?
A. First, it's the best investment someone can make in their business. Second, stories sell. Leaders should share their own personal experience or how it changed a new Coach's trajectory in the business. Third, they need to explain "how" to get there. Garage sales, bake sales—any way to set aside income. Show them the Summit deals and that they can share rooms. Whatever it takes. Also, they don't need to buy a brand new wardrobe for Summit. It doesn't matter how they get there, where they stay, or what new clothes they wear—all that matters is that they get there! Show that getting to Summit is doable.
Q. What can Coaches expect to experience at Summit 2014?
A. It's our biggest event yet! We've got Diana Nyad, Darren Hardy, Carl and the corporate team LIVE on stage. Not to mention the incredible training workshops from Top Coaches, BIG product announcements, parties, the CORE, the Super Workout, and celebrity trainer workouts. On top of all that, there's the incredible Celebration Show, the Coach Talent Show, and the big announcement of our Beachbody Challenge winners. Simply stated, our Coaches can expect an unbelievable experience.
But, most importantly, your belief level in the company will go up exponentially. That's critical as you go home to build your Coach business.
Q. I'm a new Coach—why do I NEED to be there?
A. It's the single most powerful Coach event of the year. As a new Coach, you will witness the entirety of what is available to Coaches, and you'll learn from some of our very best the fundamentals of how to make it happen.
Q. I'm a Diamond Coach—why do I NEED to be there?
A. Leaders lead. They show up and bring their Teams with them. Leaders also need that "recharging and rejuvenation" that only Summit can offer.
Q. What should our Diamond Leaders do next to help, Jeff?
A. Coaches can expect corporate to beat the drum, but corporate aren't the game changers. YOU, our leaders are. You have the relationships and the trust. You know the challenges and struggles, and you have experienced what Summit can do for a Coach.
Let me challenge you: Make a commitment that before the end of March, you will help two more Coaches get registered for Summit. Every single one of you has that ability. And with over 2,000 active Diamonds and above, that would easily swell the Summit ranks to over 10,000. Can you imagine?
Remember this:  "Life rewards action."
Q. Any favorite Summit memories to share?
A. Summit offers it all—from great fun, inspiration, Carl's vision, the training workshops, the Celebration, just the total buzz of the experience. But for me, the most powerful part is when we highlight Coaches whose lives have been radically changed forever. That's what it's all about. That's what new Coaches need to see and hear. Those are the priceless moments.
Q. What are you most excited about for Summit 2014?
A. I know what will happen; thousands of lives are going to change. But if our leaders don't get their Teams to Summit, the likelihood of them changing as quickly goes down dramatically. We are counting on you to help us make it all happen. Let's do this, team!
SUMMIT 2014 TICKETS AND MGM ROOMS CAN BE BOOKED NOW AT COACHSUMMIT.COM
© 2014 Beachbody. All rights reserved.