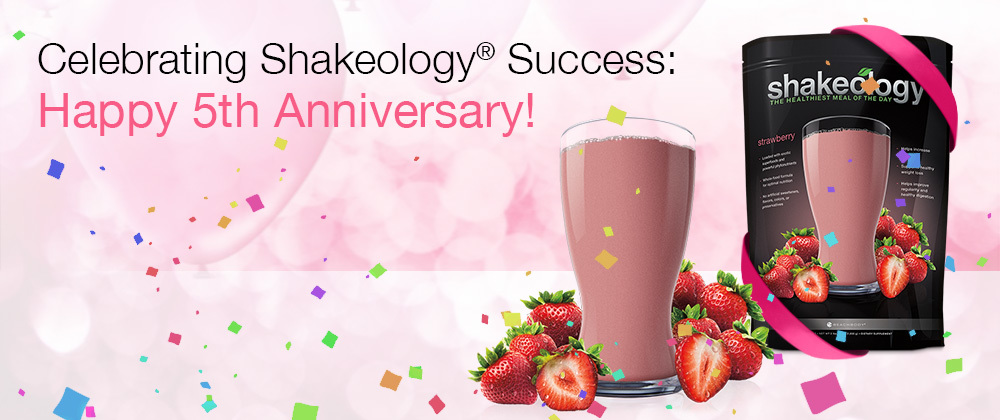 Beachbody loves success stories. But after five years of unparalleled greatness, Shakeology® might just be the most powerful one of them all. In honor of its five-year anniversary, we're pulling out all the stops. Cool tidbits, fun facts—even secrets from some Shakeology superstars of the Coaching world. Join us as we celebrate all amazing things Shakeology.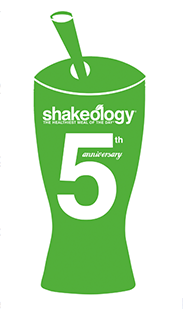 On March 15th, 2009, a star was born. It's name? Shakeology®. And half a decade later, our favorite shake stands alone as the industry leader. It's unrivaled in taste, texture, aroma—well, just about every major category.
Coaches love it. Customers love it. Even doctors love it. (We have the "Advice from 100 Doctors" DVD to prove it.) Why? Because it's nutritionally superior, easily earning its reputation as the healthiest meal of the day.
Vitamins. Minerals. Phytonutrients. Antioxidants. Adaptogens. Superfoods. It's safe to say Shakeology is unlike anything else on the market—or the planet for that matter. All in just one little scoop.
So as we celebrate the five-year anniversary of this one-of-a-kind shake, we can't help but get a bit sentimental and look back on all the magic.
Humble beginnings
Much has happened since ingredient hunter and co-creator, Darin Olien, went all the way to the rainforests and jungles of Peru to gather the world-class ingredients behind Shakeology.
Research was done. More nutrients and superfoods were added. And let's not forget about the fantastic flavors that grew the Shakeology family.
Here's a quick snapshot of when all your favorites came on the scene:
March, 2009: Launch of Chocolate and Greenberry 
February, 2012: Launch of Tropical Strawberry Vegan
June, 2012: Launch of Chocolate Vegan 
June, 2013: Long-awaited launch of Vanilla 
January, 2014: Launch of Strawberry and the Triple Combo Box
While we're taking a stroll down memory lane, here are a few more memorable dates in Shakeology's rich history:
June, 2009: Launch of the ever-popular Shakeology Facebook page
August, 2012: 100,000 people on Home Direct
August, 2012: Shakeology canisters introduced
September, 2013: Launch of the Taste Sampler
November, 2013: 4,000,000 bags/boxes sold since launch
The healthiest five-year-old on the block
Even more important than the numbers is that Shakeology has greatly improved the health of so many people—in so many different ways.
We took to social media to hear how it helped people achieve better health over the years. Here are a few of the most compelling responses from the #ShakeologyHelpedMe campaign:
"Lost almost 40 pounds."   – Cheryl H.
"Stopped my senseless eating of chocolates, cakes, and pies."   – Jamikia Y.
"Gave up coffee and energy drinks."   – Todd M.
"Have clear skin."    – Mandy B.
"Corrected my poor sleeping pattern."   – Sylvia D.
It's true; Shakeology has changed lives in profound ways. But what about the people closest to the brand, our Coaches?
Sharing and caring
We asked some of our shake-savvy Coaches to share the ways Shakeology has impacted their lives and businesses:
6 Star Diamond Coach, Seay Stanford, shared how she gets her Challenge Group participants to drink Shakeology every day. "I tell them, 'Shakeology is your secret weapon. It helps you recover from your workouts faster, plus you're getting a day's worth of vitamins and nutrition in one meal. It also helps eliminate cravings, and most of all, you won't feel like giving up!'"
15 Star Diamond Elite Coach, Melanie Mitro, shared the best results she heard from someone. "I had a customer who said that after drinking Shakeology consistently, she finally had the energy to get through her day and chase her small children around."
Coach, Cindy Denief shared how she ensures a prospective customer has a great experience the first time they try Shakeology. "I like to learn what their guilty pleasure is. If they love dessert, I include recipes for treats, baked goods, and quick puddings."
1 Star Diamond Coach, Ashton Meyer, shared the way she describes Shakeology to potential customers. "I ask people, 'Why wouldn't you want to provide the best nutrition for your body and fuel it with energy? Why wouldn't you want to get all your servings of fruits and veggies in one meal that tastes like a treat!'?"
1 Star Diamond Coach, Sherri Parkinson, shares her own unique way of describing Shakeology to others. "It's my go-to, super-yummo, take-it-with-me, daily nutritional powerhouse in a glass!"
The shake that's here to stay
The last five years have been downright legendary. But this is one shake that's not going anywhere anytime soon. That's a bottom of the bag guarantee.
There are big things on the horizon. And with exciting, new flavors and research in the works, Shakeology will be going even stronger for years to come.
In March, stay tuned for new releases and new ways to share Shakeology. And don't forget to check out the Coach and Shakeology social pages for more details about the #ShakeandShare 5 Year Anniversary Campaign.
So get out there and be a proud ambassador for one of the most incredible and important brands in the world. Let's all raise our shaker cups and make a toast…
Here's to the next five years of Shakeology!
© 2014 Beachbody. All rights reserved.