Click the play button below for the top 3 things you need to know this month
//www.youtube.com/watch?eR7O7GAr6Ao
MAY CHALLENGE PACK PROMOTION
Sunscreen? Check. New swimsuit? Check. Beach body? In progress! Help your customers get ready for the best summer yet with our two new Challenge Pack Promotions!
---
P90X3® Challenge Pack Promotion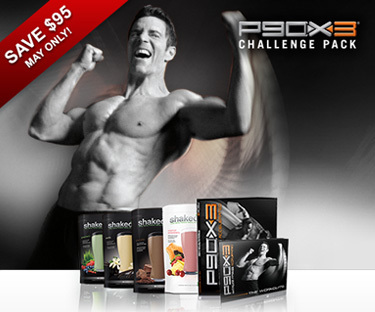 Get the abs of your dreams in only 30 minutes a day with Tony Horton's newest program, P90X3. The P90X3 Challenge Pack promotion is $180 (normally $205).
TurboFire® Challenge Pack Promotion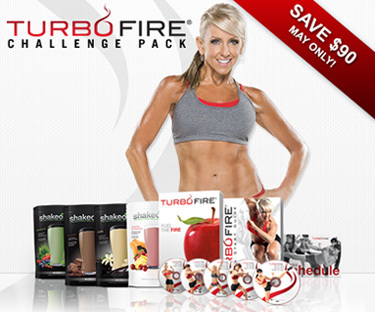 Burn up to 9 times more fat and calories than traditional cardio when you enter Chalene Johnson's gym. The TurboFire Challenge Pack Promotion is normally $180, but this month it's just $140.
---
Challenge Pack Tip: Remind customers that summer is right around the corner and what they start today, will help tomorrow!
Need a conversation starter? Sport your Beachbody Apparel to get some potential customers asking questions. Check out the TeamBeachbody.com Store for the latest, hottest apparel.
For more information about the May Challenge Pack Promotions, visit the Coach Online Office: FAQ 9751
SUCCESS CLUB PROMOTION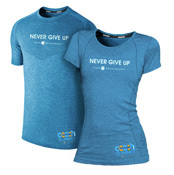 Did you qualify for your Never Give Up T-shirt to rock at Summit?
If not, you still have time! Don't forget, you still need to keep your momentum strong to qualify for the Sequins and Studs party
at Summit 2014!
Earn Your Never Give Up T-Shirt – Be Part of the Sea of Blue at Summit
Qualify for SC 5 in April OR May and earn your Never Give Up T-shirt.
Share your success by strutting your t-shirt during Friday's General Session at Summit with thousands of other Coaches.
Read the official rules at FAQ 9842
---
Shine Brightly Poolside at the Exclusive SEQUINS AND STUDS Party at Summit
Qualify for SC 10 in April AND May and get admission into the extravagant Sequins and Studs party and be at the MGM Grand poolside extravaganza.
FAQ 9843 has all the details.
---
Get on the Guest List for the Star Diamond Reception at Summit
Qualify as a 1 Star Diamond rank or higher for 6 consecutive weeks between January 1 and May 21, 2014 AND achieve a paid rank of 1 Star Diamond or higher by May 21, 2014 to gain access to the hottest party in Vegas at the exclusive Hakkasan Night Club at the MGM Grand.
Read the official rules at FAQ 9845
Summit 2014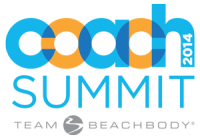 Summit is less than two months away! What do you need to know?
Quite a bit, actually.
SUMMIT 2014 – JUNE 19-22, 2014
On-Stage Summit Recognition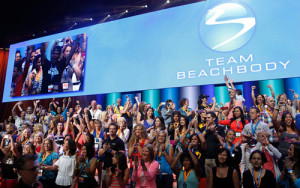 Remember, you must have begun qualification no later than April 16, 2014 in order to achieve a new Star Diamond Rank by May 21, 2014. To learn about the other ways you can earn On-Stage Summit Recognition for this year's Summit (or to get your head start on Summit 2015!), visit the Coach Online Office > Incentives & Rewards > Summit Recognition
Financial Freedom Award Submissions
The Team Beachbody Financial Freedom Awards are designed to recognize and reward the achievement of becoming financially free! There are three awards you can earn: Financial Fitness Award, Financial Independence Award and Financial Freedom Award.
To learn about these awards and to submit your award application, visit the Coach Online Office > Incentives & Rewards > Recognition > Financial Freedom Award
You Still Haven't Registered For Summit?
There's still time left! The last day to register ONLINE for Summit, is Saturday, May 31, 2014. Remember, if you're a new Coach, you can still get an awesome discount on your ticket ($100 OFF general admission). Visit www.coachsummit.com to register today.
Check Out the Full Agenda for Summit 2014
The celebrity workouts, the speakers, the general session, the workshops, the CORE! For the full agenda, click here.
Need Summit Hotel Information?
For all the latest updates on Beachbody hotel room rates, visit FAQ 8840
Need More Summit Information?
For all things Summit, visit www.coachsummit.com
---
DON'T MISS THE BEACHBODY SHOWCASE
Lights, camera, action! Don't forget to sign up to be part of a night of entertainment and fitness. This year at Summit, we'll have the Beachbody Classic and Beachbody's Got Talent Show all in one extraordinarily entertaining evening! You still have time to enter both events!
Beachbody's Got Talent
Unleash your hidden talents at this year's 'Beachbody's Got Talent!' The submission period has been extended, and there's still time to submit your video, so get ready to shine and send in your entry today! Remember, no dangerous acts, no outside props and group entries are also welcome!
When: The evening of Friday, June 20th – immediately following the Beachbody Classic contest.
Where: MGM Grand Garden Arena, Las Vegas
How to Enter: Email a brief description of your talent with a video of you performing it (or a You Tube link) to tbbcoach411@gmail.com by Friday, May 16, 2014 at 11:59pm PST. Finalists will be notified by Friday, June 6, 2014.
The Beachbody Classic


Be a product of the product at the first annual Beachbody Classic physique competition! This men's and women's physique competition is open to anyone who primarily uses Beachbody fitness programs to achieve and maintain their physique.
When: Friday, June 20 – 9:30 pm – 10:45 pm PST
Where: MGM Grand Garden Arena, Las Vegas
How to Enter: Register at www.BeachbodyClassic.com by Tuesday, May 27, 2014 at 8:59am PST
Prize: First, second, and third place winners (male and female) will win a "Beachbody Classic" trophy, and bragging rights. If the winners have nominated their Coaches, those Coaches will win trophies too.
For more information, on the Beachbody Showcase, FAQ 9890
Events
BEACHBODY CHALLENGE QUARTERLY VOTING: FINAL DAYS TO VOTE

Help us celebrate the amazing transformations that are made every day with our Beachbody programs. Voting closes on Monday, May 5, 2014.
To vote, visit: BeachbodyChallenge.com
---
ULTIMATE RESET®: SPRING CLEANING WITH CARL & ISABELLE ENDS TUESDAY, MAY 6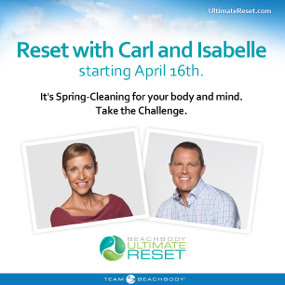 It's the final stretch of the Ultimate Reset Spring Cleaning with Carl and Isabelle. Don't forget to take pictures of your transformation and share your results through your social media channels. Remember, sharing your story is powerful and now is the time to hook your customers with your results.
For more information on the Ultimate Reset promotions, visit FAQ 9796
---
SOCIAL MEDIA CONTEST: MY MOM'S A COACH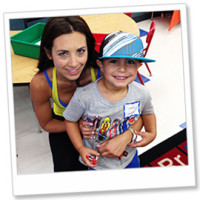 This month we're showing our Coach Moms our love! We know how hard you work and the dedication you have to your Coach Business and your family. We want to hear from YOU on what healthy habits you teach your kids. You could even win a VIP spot at the Summit 2014 Super Workout, or a Reusable Shakeology® Cup!
HOW TO ENTER:
There are three things you need to do:
Post a video OR photo of you and your child(ren) to your Facebook, Twitter or Instagram account
Answer the question "What healthy habit do you teach your child(ren)?" in either the video or in the caption of the post
Use #TBBCoachMom in the caption of your post
CONTEST DATES:
Upload your video OR photo between May 1, 2014 – May 17, 2014.
WINNERS:
We'll randomly select three winners who will be notified via their social media post by the end of May.
For the full legal rules and regulations, visit //tbbcoa.ch/MMAC_Rules.
Or visit the Coach Online Office, FAQ 9937
---
Chalene Summit Workout Contest
Do you want to experience Chalene's newest workout program from the master herself? Now is your chance to win a spot at the front of Chalene's PiYo™ workout at Summit 2014.
HOW TO WIN:
All you need to do is be one of the top 20 Coaches to bring in the most email addresses to the PiYo™ email collector: //www.beachbody.com/product/fitness_programs/piyo.do.
Remember to use your Rep ID so you get the credit for the potential customers you drive to the email collector. We will take all emails collected since the email collector first went live in March through the end of May. So if you've already collected some names, keep going! If you haven't made that push, you have the whole month of May to win your spot!
CONTEST DATES:
Ends May 31, 2014 at 11:59pm PST
WINNERS:
We'll select the top 20 Coaches who bring in the most email addresses to the email collector. Winners will receive a spot in Chalene's PiYo workout on Thursday, June 19, 2014 at Summit 2014.
For the full legal rules and regulations, visit FAQ 9944
---
WANT TO BE FEATURED IN THE FOCUS T25® INFOMERCIAL?
If you've completed FOCUS T25 (or will before May 31, 2014), this is your chance to show off your amazing results! We're filming FOCUS T25 Success Stories at Summit 2014, and you could be selected to be in our next infomercial.
You also get a free FOCUS T25 'NAILED IT' t-shirt just for entering. Submit your 'before' and 'after' photos by May 31, 2014.
For complete instructions, visit: //tbbcoa.ch/T25_Summit_CC
---
GET UP CLOSE AND PERSONAL AT THE P90X3® WORKOUT AT SUMMIT 2014
You've sweated and pushed through the P90X3 program, and now you're ready to hit the beach! What could make it even better? Being up front at the Tony Horton workout at Summit 2014. All you need to do is submit your 'before' and 'after' photos and a short YouTube clip by May 18, 2014.
Visit the Team Beachbody Coach 411 Facebook page and enter NOW: https://www.facebook.com/tbbcoach411/app_137190563016362
Product & Training Spotlight
NEW: SUCCESS CLUB ALL STAR LEGENDS PROGRAM
We have a NEW recognition program for our Success Club achievers! The Success Club All Star Legends recognizes Coaches who have achieved Success Club for at least 24 consecutive months. This program is a higher level to our current All Star program that recognizes Coaches who've achieved SC for at least 12 consecutive months.
What does being a Success Club All Star Legend mean?
A spot in the Success Club Hall of Fame
Immeasurable business growth
Recognition in the Coach Online Office, social media, and newsletters
Onstage recognition at the annual Coach Summit
An exclusive medal to distinguish your success
To see the leaderboard, visit the Coach Online Office > Incentives & Rewards > Recognition > Success Club > Success Club All Star Legends
---
FranklinCovey TRAINING WORKSHOP – ONLINE REFRESH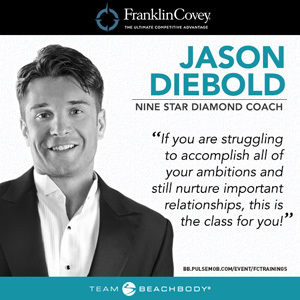 It's time to refresh your business, and what better way than with a refresher webinar on your FranklinCovey training. For just $75, you can join us to revisit the 5 Choices of Extraordinary Productivity. All you need to do is sign up and have your training materials ready to review. You can either sign up for five, two-hour webinar sessions OR a one, six-hour webinar.
Upcoming webinars:
5 Day, Two-Hour Sessions
When: Monday, May 5 – Friday, May 9 (5:00pm – 7:00pm PT)
1 Day, Six-Hour Session
When: Saturday, May 10 (8:00am – 2:00pm PT)
**This includes three 90-minute sessions with two 45 minute breaks.
To register, visit: https://bb.pulsemob.com/event/fctrainings/
---
BEACHBODY CHALLENGE GROUP TRAINING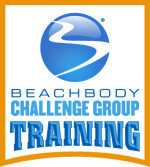 We have two opportunities for you to attend a Beachbody Challenge Group Training this month. During this interactive Coach training session, you'll:
Learn how to apply the 3 Vital Behaviors to build a successful business.
Discover the most effective tools used by our Top Coaches.
Learn to create compelling Challenge Group invites, and discover how to set important goals and track business success.
Upcoming workshops:
Calgary, Alberta, Canada
Atlanta, Georgia
When: Saturday, May 31, 2014 10:00am – 3:00pm ET
Where: JW Marriott Atlanta Buckhead (3300 Lenox Road NE, Atlanta, Georgia 30326)
Register Here: https://bb.pulsemob.com/bbcgtatlanta
In Case You Missed It
COACH INSURANCE NOW AVAILABLE
Coaches, have you signed up for your insurance through PRO Insurance Managers, Inc.? You now have access to top-of-the-line national insurance programs. PRO is one of the nations leading independent insurance brokers and was chosen as the Direct Selling Association's exclusively endorsed program resource to all member companies.
Want to learn more and sign up?
To learn about the different types of coverage and to sign up, visit www.pro4.us/beachbody.asp or call 800-821-7383.
For more information, visit the Coach Online Office: FAQ 9844
---
2014 PRODUCT CATALOGS NOW AVAILABLE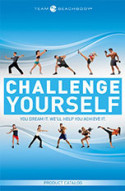 The 2014 Product Catalog, now including P90X3® and 21 Day Fix®, is now available in the TeamBeachbody.com Store! This is a valuable tool that you can share with your customers and show off the awesome Challenge Packs and our best-selling programs, nutritionals and accessories. Purchase a 5-pack for only $7.50!
Get it now in the TeamBeachbody.com Store > Coach Products > Beachbody Sharing Tools
For more information, visit: FAQ 2455
---
STRUT YOUR STUFF IN THE LATEST BEACHBODY FASHION APPAREL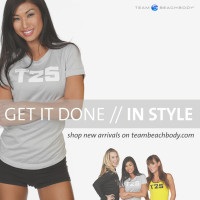 Head over to the TeamBeachbody.com Store for all the latest Beachbody apparel. Hot new apparel items include some of our top-selling FOCUS T25®, INSANITY®, and Shakeology® apparel from Summit 2013, plus brand new P90X3® apparel. This is the perfect way to show off your favorite brands and promote your Coach business!
To purchase your Beachbody apparel, visit the TeamBeachbody.com Store.
For more information, visit: FAQ 9803
© 2014 Beachbody. All rights reserved.