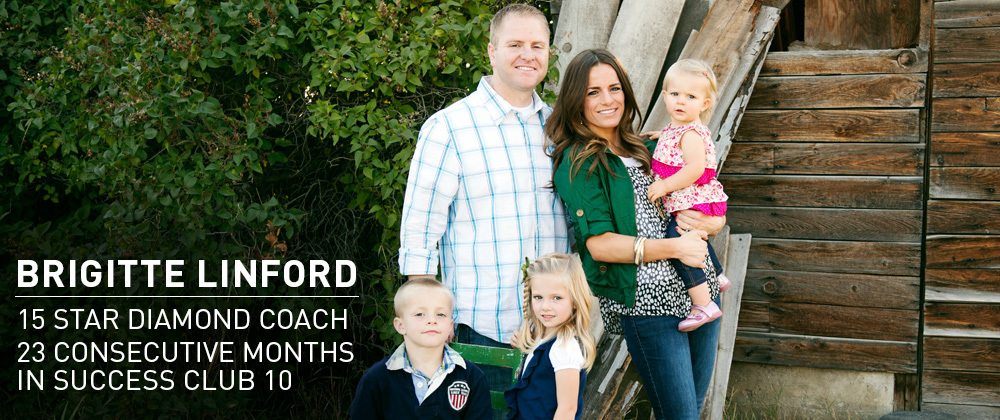 Everyone's fired up for Summit 2014. And one Coach who's ready to make the most of this monster opportunity? 15 Star Diamond Coach and Summit veteran, Brigitte Linford. Before Summit. During Summit. Post Summit. Brigitte has a rock-solid action plan for all aspects of the big event. So get ready to take some serious notes—and get ready to take Coach Summit by storm!
Q. What are you doing to get as many Team members as possible to Summit?
A. First, I'm letting them know how much I want them to be there with me. That's important because I've found my Coaches commit to going to Summit when I invite them personally. Second, I'm sharing my own experience and how Summit has helped grow my business exponentially. Last year, about 30 Coaches from my Team went. This year we have 125 committed to going. My goal is to push that number to 150!
Q. How do you organize your Team to cover your bases during Summit?
A. First and foremost; I enlist help from the leaders on my Team. Next, we have a private Facebook group for our Coaches who attend Summit. We all post and comment and figure out who is going to what workshop. That way we can all benefit from everything that's presented.
Q. How do you get your Team ready to hit the ground running after Summit?
A. I make sure to take LOTS of diligent notes during each workshop that my Team can put into action after the event. Also, I ask the different leaders on my Team to take turns hosting our weekly Team webinar. Last year, we shared the best business practices we learned at Summit and it was awesome!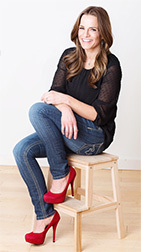 Q. How will you share all the breaking Summit news with Coaches that can't attend?
A. Videos! Last year I made one in my hotel room after the General Sessions. I shared all the big announcements with the Team, and made sure they were the first to know.
Q. How do you sustain momentum coming out of Summit beyond the first month or two?
A. It's key to have weekly Team webinars and trainings. I also make it a point to get my Team together in person as much as I can. I feel that by doing these two things, I'm creating 'mini Summit' experiences.
Q. What's the single most powerful reason you can give someone to get to Summit?
A. My own experience! I tell the story of how I went to Summit my first year even though I'd only been a Coach for 8 weeks. I couldn't even afford a plane ticket or a room at the MGM grand, but I drove 11 hours and stayed at some ghetto hotel. It was SO worth it! Summit shortened my learning curve, and I don't think I would have seen the same growth if I hadn't been there.
Q. Why should people commit now for next year's Summit?
A. When you buy that ticket to Summit beforehand, you're mentally making a commitment to this business. And to taste success, you have to commit fully. So if someone is serious about this business, they have to do WHATEVER it takes to be there!