Challenge Group Guide
Get content you can customize and share with your PiYo® Challenge Groups.
Getting Started
Challenge Group Best Practices
Use My Challenge Tracker. My Challenge Tracker was designed to help you run your Challenge Groups and get your customers the best results possible. Using the app, your participants can track their workouts, Shakeology, weight, measurements and progress photos, while interacting with one another in a closed forum. Simultaneously, with the Coach Portal, you can gain insights into your participants' daily activities to help keep everyone accountable.
Kick off with a group meeting and set expectations. Whether in person, via Zoom or over the phone, holding an initial group meeting is a great way to set clear expectations that can define a rewarding experience for your participants. It also creates a team culture where participants can feel a sense of belonging and gain encouragement from others. Walk them through the My Challenge Tracker app, showing them how to track their activity and engage within the group. Tell them what they need to do to be successful (i.e., check in daily, drink Shakeology, set realistic short-term and long-term goals, etc.). Share how you and others in the group will support them along the way.
Share the Team Beachbody meal prep guides. These guides are tailored to different calorie needs and make meal prep simple, providing grocery lists and step-by-step instructions for planning breakfasts, lunches, dinners and snacks — one week at a time.
Lead by example with our #1 Vital Behaviour, be proof the products work. Track your activity and share your experiences daily, so your participants can replicate actions that will help them succeed.
Connect and check in with participants constantly. Hold a weekly zoom call for your challengers to ask questions and share successes and challenges to increase group engagement and morale. Additionally, if you notice someone hasn't been logging their activity, reach out to them individually to make sure everything is okay and encourage them to get back on track. They'll be more likely to stick with the challenge if they know someone is holding them accountable.
Surprise your participants; throw down a challenge. Whether it's a day where everyone completes 10 push-ups, shares their favourite meal photo and recipe, or does the most squats in a minute, small prizes or contests can help keep your participants engaged and motivated.
Recognise, Recognise, Recognise! Another Coach vital behaviour, it's key to recognise the positive changes and healthier lifestyle choices people make, no matter how small. Recognition keeps challengers engaged and motivated. Consider designating a day of the week to highlight someone's success, or, better yet, do it daily.
Encourage participants to submit their results to the Beachbody Challenge. Everyone loves free stuff. Make sure your participants enter the contest once they complete their challenge to get rewarded with a free completion prize.
Continue with the momentum even after your Challenge Group ends. Check out these tips for effectively wrapping up your Challenge Groups and getting your participants to join your next challenge – or transition to become a Coach.
Note Regarding Links
This guide contains links to products and resources on TeamBeachbody.com. To ensure you receive credit for any sales made through these links, simply append this (inserting your OWN Coach repID) to the end of the URL: ?referringRepId=yourID
Example for Coach with repID of 2422 linking to the PiYo and Shakeology® Challenge Pack: https://www.teambeachbody.com/checkout/-/bbcheckout/challengepack/piyo?referringRepId=2422
---
OR FILTER BY
:
Select the content topics you'd like to view and then click "Filter."
Motivation
Shakeology
Nutrition
Fitness
Demo Move
Check-In
Getting Started
Success Story
Trainer Tips
Week 0
(Week prior to challenge start date)
Getting Started
Welcome, everyone to our PiYo Challenge Group! Throughout our journey, I'll be posting nutrition and fitness tips, success stories, inspirational thoughts, recipes, plus video updates from your trainer, Chalene Johnson.
Use this group to ask questions, get answers, and connect with each other to stay accountable to your goals. We are in this together, so let's start by getting to know each other. Copy and paste your answers to the following questions below in the comment section:
Where do you live?
What's your occupation?
What Shakeology flavour are you drinking?
Which part of your body would you like to work on the most?
Why did you choose PiYo?
What is one thing that your fellow group members and I can do to help you reach your goals?
Getting Started / Trainer Tip
If you haven't already, log in to Beachbody On Demand, where you can stream PiYo and other Beachbody workouts. If you're still waiting for your programme to be shipped, this is your chance to get a head start and look forward to what's to come!
Getting Started
If you haven't already, open your Challenge Pack box (if you have it) and then watch this video. Chalene "unboxes" a PiYo Challenge Pack, explaining all the items that come inside to help you get started. https://youtu.be/SnejtWJ41ZI
Follow with these action items:
Check out the Quick Start Guide and Get Lean Eating Plan to get familiar with the programme and set yourself up for your best results.
Use the Get Lean Eating Plan as your guide to prepare your kitchen. Clear all the junk food from your cupboards and grocery shop for the food/beverages listed in your eating plan.
Getting Started
Be sure to record your "before" weight, photos, and measurements, so as your body begins to transform, you can measure your changes against where you began. I know no one likes to document things about themselves they want to change, but trust me, do it now, and you'll be thankful later. Plus, the "before" and "after" info is the only way you can submit your results to the Beachbody Challenge to get a free PiYo T-shirt.
Getting Started
Choose your daily workout schedule and block off those times on your calendar so nothing else can get in your way.
Getting Started / Motivation
Tell your friends and family about your PiYo Challenge Group. You'll want their support along the way. Plus, it will be easier to stay committed if everyone close to you knows what you're up to!
Getting Started
Have everything? All the gear you need to get started with PiYo comes in your kit, but I recommend you have a towel, water, and yoga mat handy for all workouts, and a space wide enough to take a step in each direction.
---
Week 1
Day 1:
ALIGN: THE FUNDAMENTALS
Day 2:
DEFINE: LOWER BODY
Day 3:
DEFINE: UPPER BODY
Day 4:
SWEAT
Day 5:
REST
Day 6:
DEFINE: LOWER BODY
Day 7:
DEFINE: UPPER BODY
Getting Started / Trainer Tip
Hey, everyone! Welcome to Week 1 of your PiYo Challenge Group!
To help you get started, here's a message from Chalene Johnson with her top tips for beginning your journey and setting yourself up for success: https://youtu.be/tDBW6_SUurA
Nutrition
If you are looking to lose weight, make sure you have your calorie target finalised and ready to go!
And remember—these numbers are approximate, so don't be too stressed out about hitting an exact calorie amount. As long as you're eating healthy foods and staying within 200 calories of your calorie target, you should see results.
Nutrition
Are you all drinking at least 6 to 8 glasses of water a day? Make sure you do. It doesn't matter if it's flat or sparkling. I like to carry a bottle with me throughout the day so I don't forget. Also, be sure you drink at least 8 ounces of water with each meal. It helps you feel full and keeps you hydrated.
Demo Move / Fitness / Trainer Tip
Today is a Rest Day! Still feel like you want to do something? Why not watch Align: The Fundamentals again and make sure you're doing the moves correctly? You've probably encountered a few moves that you're not comfortable with yet, so I encourage you to watch Align as many times as you need until you master them.
The Kick Thru is one move that many people struggle with at first. So to give you a little extra help, Chalene made a video demonstrating how to progress through it at your own pace. https://youtu.be/JFQxY8AXrUQ
Shakeology
Nutrition is half the battle. While PiYo workouts get you up and moving, it's all about feeding your body with nutrient-dense ingredients. As a superfood protein shake, Shakeology is a great way to help you get the nutrition you'll need during this programme. Have you been drinking your Shakeology?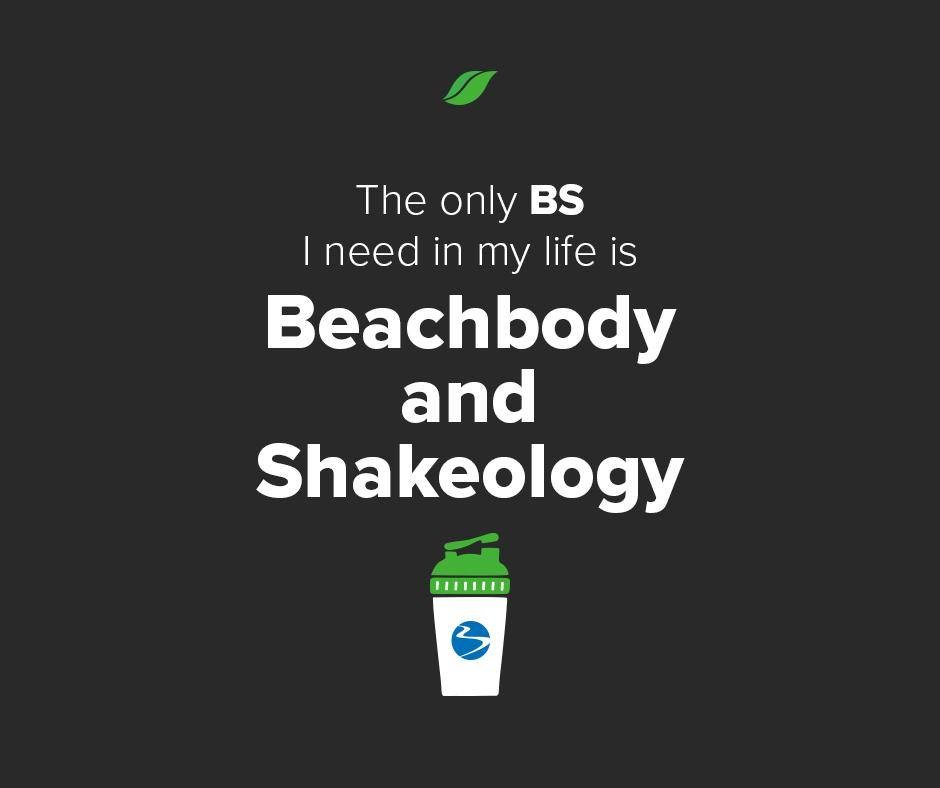 ---
Week 2
Day 1:
SWEAT
Day 2:
DEFINE: LOWER BODY
Day 3:
CORE
Day 4:
DEFINE: UPPER BODY
Day 5:
REST
Day 6:
SWEAT
Day 7:
CORE
Nutrition / Trainer Tip
When it comes to losing weight, building muscle, and having lots of energy, nutrition is just as important as your workouts! This week, Chalene walks you through the PiYo Get Lean Eating Plan so you know exactly how to eat to get incredible results. https://youtu.be/bt18YZDF0Io
Shakeology
Sometimes it takes something extra to get you where you want to be. This morning, I was feeling tired and wanted to skip my morning workout. But I didn't. Instead, I made myself Shakeology and nailed my workout. Sometimes starting off my day with a delicious guilt-free shake keeps me honest in my food choices later in the day. Anyone else feel the same?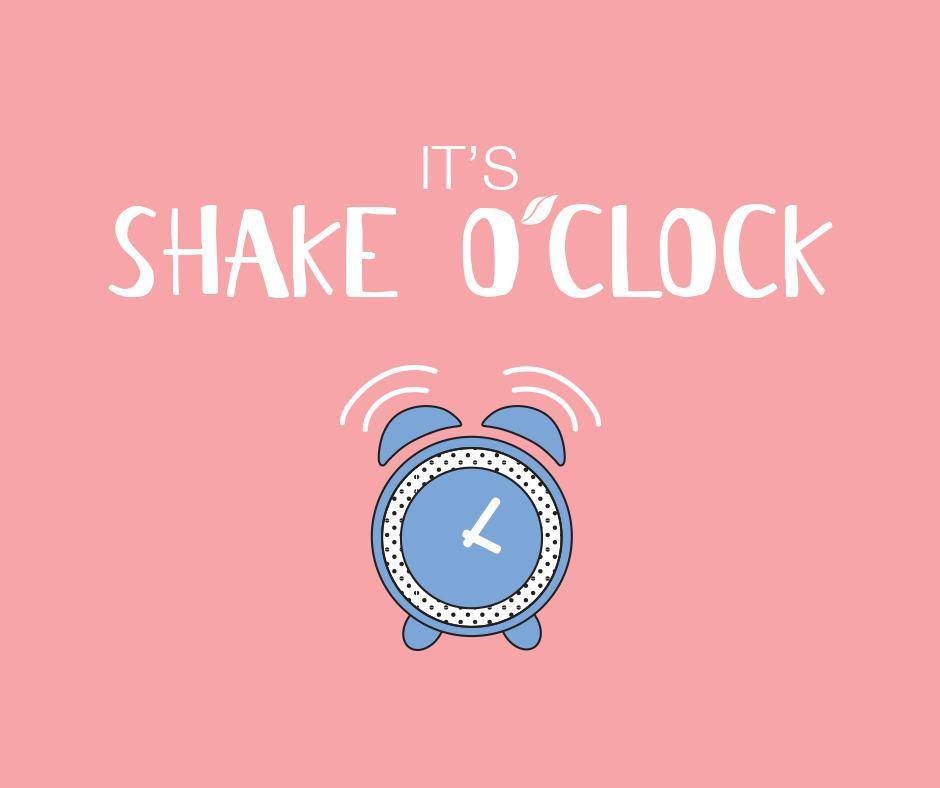 Demo Move / Fitness / Trainer Tip
Today's workout is Define: Upper Body. Are you ready? Before you do it, check out these two videos where Chalene demonstrates the Tricep Push-Up and the Crouching Push-Up. These are challenging moves, but work your way up to them, and before you know it, you'll have them mastered!
Tricep Push-Up: https://youtu.be/-Z8vmAJtH-o
Crouching Push-Up: https://tbbcoa.ch/recover_science
Shakeology
This recipe is oh-so-simple, yet oh-so-tasty! Try it and let me know what you think.
Carl Daikeler Special:
1 serving Chocolate/Chocolate Vegan Shakeology
1 cup water
1 medium banana
1 Tbsp. all-natural peanut butter
For the best taste experience, use a blender and add ice. The more ice, the thicker it gets. Enjoy!
---
Week 3
Day 1:
DEFINE: UPPER BODY
Day 2:
BUNS
Day 3:
CORE
Day 4:
DEFINE: LOWER BODY
Day 5:
REST
Day 6:
SWEAT
Day 7:
STRENGTH INTERVALS
Trainer Tip
We are so pumped and ready for Week 3! Do you have questions about getting your family to eat healthy? Want some shopping tips from an expert? Watch this video from Chalene—she's a busy mom of two and has been there: https://youtu.be/AD3nMEXTTgQ
Check-In
Challenge of the Day! Fill in the blanks in the comment section: Before we started this Challenge, (1) I felt ______________________. (2) This week I am really proud of myself for ________________________. (3) I promise myself that this weekend I will _____________________. (4) Next week I am going to ___________________________
Demo Move / Fitness / Trainer Tip
Are you having trouble with the PiYo Pike? I promise you will get stronger! But if you're struggling, watch Chalene break it down in this video. She even gives you some modifications to follow as you're progressing: https://youtu.be/GlbkeTTe2JY
Motivation / Trainer Tip
Here are some words of wisdom..."Never measure yourself against magazine covers. Every 'perfect' body you see in a magazine is a result of weeks of dieting and exercise. And airbrushing." —Chalene Johnson
Fitness
Today's workout was Strength Intervals! 25 minutes is all you need to totally sculpt and carve your body! Train hard and think like an athlete. Tell yourself you can do it. Remember to keep your head up and try not to bow when you squat to keep proper alignment. Alignment is everything.
---
Week 4

Day 1: SWEAT
Day 2: CORE or HARDCORE ON THE FLOOR
Day 3: BUNS
Day 4: DRENCH
Day 5: REST
Day 6: STRENGTH INTERVALS
Day 7: SWEAT

---
Week 5
Day 1:
SCULPT
Day 2:
SWEAT
Day 3:
CORE
Day 4:
DRENCH
Day 5:
REST
Day 6:
BUNS
Day 7:
STRENGTH INTERVALS
Trainer Tip
Just because you're in this Challenge Group doesn't mean you can't be social! Chalene has some words of wisdom on how to stay on your plan and still dine out: https://youtu.be/MTh_WaQkSlI
Check-In
Guess what? It's already time to take your Day 30 photos! Make sure you take your pictures today, even if you are not seeing big changes just yet. It will help keep you accountable and will show you your complete journey.
Check-In
What's your favourite Chalene-ism from the workouts thus far?
Shakeology
I'm having a debate with myself: Which Shakeology flavour is the best? All of the flavours of Shakeology do the same thing: help you build lean muscle mass, provide healthy energy† and support healthy digestion‡, and support normal immune system function*. But what about FLAVOUR? It changes weekly for me. This week I am all about Vanilla, but last week it was nothing but Chocolate Vegan.
† Vitamins C, B6, and B12 contribute to normal energy-yielding metabolism.
‡ Calcium contributes to the normal function of digestive enzymes.
*Vitamins A, C, and Selenium contribute to the normal function of the immune system.
Success Story
Who's willing to share their experiences and successes so far? This is a great chance to reflect on how well you've already done, and understand the opportunities you have to improve in Month 2. Readjust and set new goals for yourself, now that you have a realistic picture of what you can do in the next 30 days.
I'll start off with my own Success Story. [Coach, insert YOUR Success Story and your "Why" Story for becoming a Coach.]
---
Week 6

Day 1: DRENCH
Day 2: CORE or HARDCORE ON THE FLOOR
Day 3: BUNS
Day 4: SCULPT
Day 5: REST
Day 6: DRENCH
Day 7: SWEAT

---
Week 7
Day 1:
SCULPT
Day 2:
SWEAT
Day 3:
CORE or HARDCORE ON THE FLOOR
Day 4:
BUNS
Day 5:
REST
Day 6:
DRENCH
Day 7:
STRENGTH INTERVALS
Motivation / Trainer Tip
Two weeks left! It's time to push through to the end. So how do you stay motivated? Chalene's got a few tricks up her sleeve (I love her idea of a "Pride List"!). Check out what she has to say, and let's keep moving: https://youtu.be/p6TsUNyxZLE
Fitness
Here's a tip for when you do the Core workout, which is going to hit your powerhouse from every angle. If you feel unstable during moves like Standing Core, widen your stance. A wider base gives you added stability!
Shakeology
Shakeology isn't just for shakes. Try these delicious Vanilla Energy Balls: https://tbbcoa.ch/2aZ2E4Z
Nutrition
Today, I've got 5 nutrition tips for you to keep in mind:
1. Don't substitute fruit juices for whole fruits.
2. Eat whole, fresh, and unprocessed foods.
3. When buying packaged foods, read the nutrition labels carefully.
4. Never cut any food group out of your diet, including carbohydrates.
5. Don't eat until you're stuffed.
Demo Move / Fitness / Trainer Tip
You're so close to the finish line! But your results don't have to stop when you've completed the programme. Has anyone tried the Strength Slides yet? Just in case you missed the video we posted last time, this is what the Strength workouts look like using the Strength Slides. Definitely takes PiYo to the next level! https://youtu.be/wGjC-XHm4QE
---
Week 8
Day 1:
DRENCH
Day 2:
BUNS
Day 3:
SWEAT
Day 4:
CORE
Day 5:
REST
Day 6:
SCULPT
Day 7:
DRENCH
Motivation / Trainer Tip
We're almost there! I'm so proud of you for staying with me through this challenge. This is your last week, so push hard! And watch Chalene's special message to you as you close out this round of PiYo: https://youtu.be/Lwzv8BF_sGA
Check-In
What are some of the awesome compliments you've received since working out with PiYo? Here's your opportunity to brag. 😉
Nutrition
Words to live by. Don't get in a position where your only option is a cheat meal. Be sure that on your off days you cook enough food to portion out and refrigerate for the week. That way, when you go to school or work throughout the week, your food is ready to go and you'll always have healthy options.
Check-In
Loving your PiYo results? It's almost time to take your final measurements and photos for this round! You don't have to share them unless you want to. This is your chance to see just how far you've come, so don't skip this one! Remember, the scale isn't always an accurate gauge of your progress. That's why it's important to use other means of tracking.
Check-In / Motivation
You've made it! Day 60, baby! Take your Day 60 photos, weight, and measurements, and remember to submit your results to the Beachbody Challenge at https://bit.ly/2otV2Po to get your free T-shirt.
You guys have rocked it! Thanks for your commitment over the last 60 days. Don't stop now—keep up your strong and sexy results by continuing to do PiYo and following your nutrition plan.
---