KEEP THINGS SIMPLE WITH THE SEPTEMBER CHALLENGE PACK PROMOTIONS
21 DAY FIX® Challenge Pack Promotion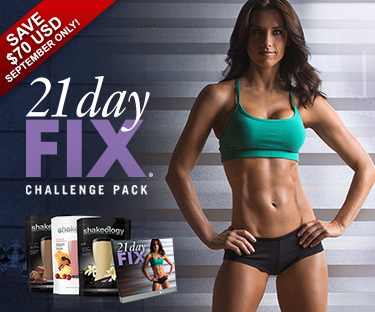 Only $140 USD (normally $160 USD).
SPANISH 21 DAY FIX® Challenge Pack Promotion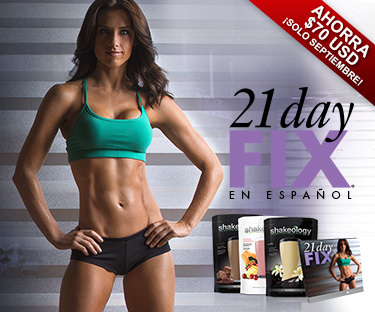 Only $140 USD (normally $160 USD).
September Challenge Pack Promotions details here: FAQ 9755
---
PROMOTE P90 WITH OUR AWESOME SEPTEMBER SUCCESS CLUB PRIZES
Get your hands on the first P90 gear! How? Achieve Success Club 5 and earn a P90® shirt. Want even more brand new apparel? Achieve Success Club 10 and earn a P90® shirt AND a P90® hat. Now we're talking!
For more information about the August Success Club Promotion, visit: FAQ 1287
Events
SUPER SATURDAY IS BACK SEPTEMBER 27, 2014
Rally your Team. Hear the latest Team Beachbody News. Get your Team and fellow Coaches pumped up and on the same page. How? At a Super Saturday on September 27, 2014!
Learn About Super Saturday:
Visit the Coach Online Office > News & Training > Events > Super Saturday
Don't forget, you can now host a French Super Saturday. Which means you can play the Super Saturday video with French subtitles. Talking points and powerpoint slides will also be available in French.
Find a Super Saturday Event in Your Area:
NEW! Check out the interactive map to find a location in your area: //tbbcoa.ch/SuperSatMap
Host a Super Saturday Event:
Register your event here: //tbbcoa.ch/Sept27_SupSat
For more information, visit, FAQ 9792
---
BE THE FIRST TEAM BEACHBODY FALL CLASSIC CHAMPION!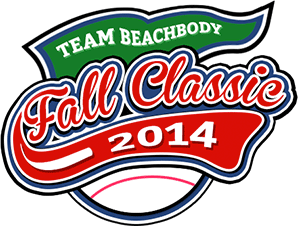 Rally everyone on your Team to step up to the plate in the first-ever Beachbody Fall Classic. Challenge them to find a major-league accountability partner for a chance to win big. What's up for grabs? In addition to enormous pride, Coaches will earn Success Club points and compete to win prizes, as well as a paid trip to Beachbody Headquarters!
Registration opens September 18th at 9:00 am PT and closes on September 30th at 11:59 pm PT
Coaches pair up in teams of two, with only one Diamond Coach rank or above per team
Four prize tiers (awarded based on Success CLub points earned), plus the Grand Slam Club and Fall Classic Champion title are up for grabs
For more information about the Fall Classic, including prize info, visit: FAQ 1854
---
WANT TO BE THE NEXT PIYO® INFOMERCIAL STAR?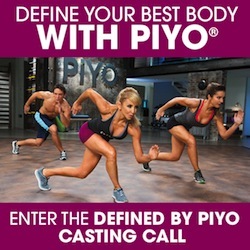 Listen up PiYo fans, this is your chance to be in a PiYo infomercial! We want you and your customers to submit PiYo Day 1 and Day 60 photos, plus your measurements. The reward? 12-15 lucky winners will be flown to Southern California where you'll meet and workout with Chalene Johnson and could be featured in an infomercial. Plus, you'll get a FREE T-shirt just for entering your results!
---
WIN A P90® BASE KIT AND SIGNED P90 POSTER
Coming this Fall, P90® – the latest and greatest gateway to getting fit from Tony Horton, celebrity trainer and creator of P90X®, P90X2® and P90X®. With P90, Tony created shorter, simpler workouts that are less extreme, but just as effective. Spread the word NOW, and send everyone to the P90 email collector to be in with the chance to win a P90 base kit and signed P90 poster later!
HOW TO ENTER: Be one of the top ten Coaches to bring in the most email addresses to the P90 email collector: www.P90TBB.com?referringRepId=yourcoachID
**Remember to use your Coach Rep ID so you get the credit!
CONTEST DATES: June 19, 2014 at 4:00 p.m. PT through on September 21, 2014 at 11:59 p.m. PT.
WINNERS: The top ten coaches will be notified on or around September 30, 2014
MORE INFORMATION AND LEGAL RULES: Visit FAQ 688
To learn more about P90, visit FAQ 9839
Training Spotlight
JOIN THE BEACHBODY CHALLENGE CANADIAN TOURS


It's your last chance to catch the Beachbody Challenge Canadian Tour. The final stop in Winnipeg on September 6th, will feature Beachbody updates, a live workout with Autumn Calabrese, creator of the 21 Day Fix®, and free samples! All attendees receive one pack of Shakeology®, one pack of Results and Recovery®, and a raffle ticket for a drawing for one 2015 Summit Ticket. Admission is only $20.
Winnipeg: Featuring Autumn Calabrese
Date: Saturday, September 6, 2014
Time: 10:00am –2:30pm CST
Register Here: https://bb.pulsemob.com/event/bbwinnipeg/
For more information about the Canadian Tour events, visit FAQ 552
---
COACH BASICS BLITZ: KEEP UP THE MOMENTUM!
Stay engaged with your Coach Basics group this month. Now is a great time to revisit and review the content from the Summit 2014 Workshops. Start with videos like, "Challenge Groups: New Ways to Achieve Group Success" and "Overcoming Objections Like a PRO". You can find these and more in the Coach Online Office in the Video Library > Coach Training Academy > Event Workshops.
Product News
21 DAY FIX® CONTAINERS NOW SOLD SEPERATELY
21 Day Fix Standalone Containers are now available for purchase in the Team Beachbody Store. You can get the 7-piece container set for just $17.85 plus S+H.
For more information, visit: FAQ 9729
---
NEW REDUCED PRICE: BODY BEAST®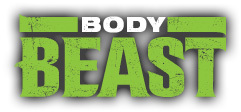 If you haven't already heard, your favorite muscle-building program from Celebrity Trainer, Sagi Kalev is available at an incredible new low price. Get Body Beast in the Team Beachbody Store now.
For more information on pricing, visit: FAQ 823
---
NEW REDUCED PRICE: BRAZIL BUTT LIFT®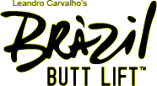 Good news! Brazil Butt Lift, your favorite booty-sculpting program from Celebrity Trainer, Leandro Carvalho is now available at a reduced price in the Team Beachbody Store.
For more information on pricing and timing of availability, visit: FAQ 9888
---
ROCK YOUR FAVORITE BRAND WITH NEW APPAREL
So many brands – so many choices! Check out the hot new apparel in the Team Beachbody Store. There's great swag from all your favorite brands including as PiYo®, 21 Day Fix®, FOCUS T25®, Shakeology®, INSANITY®, Body Beast®, Brazil Butt Lift®, P90X®, Turbo Wear™, and Ultimate Reset®!
For more information on the new apparel, visit FAQ 9803
In Case You Missed It
LOOKING FOR INFORMATION ON THE LAUNCH OF CANADA?
Are you a Coach living in Canada? Make sure you're ready to go by reviewing this EASY, short checklist of things you absolutely need to do: //tbbcoa.ch/CAComp
Get all the Canadian Launch details here: //tbbcoa.ch/CanadaWYNTK
For more information on Team Beachbody Canada, visit FAQ 9970
---
RANK ADVANCE IN STYLE
The NEW Coach Recognition Program is launching THIS month! No more pins. Now each rank advancement features anything from sports bands to awesome apparel, and more!
Learn about the program here: www.tbbrecognition.com
OR
Visit, FAQ 9675
© 2014 Beachbody. All rights reserved.