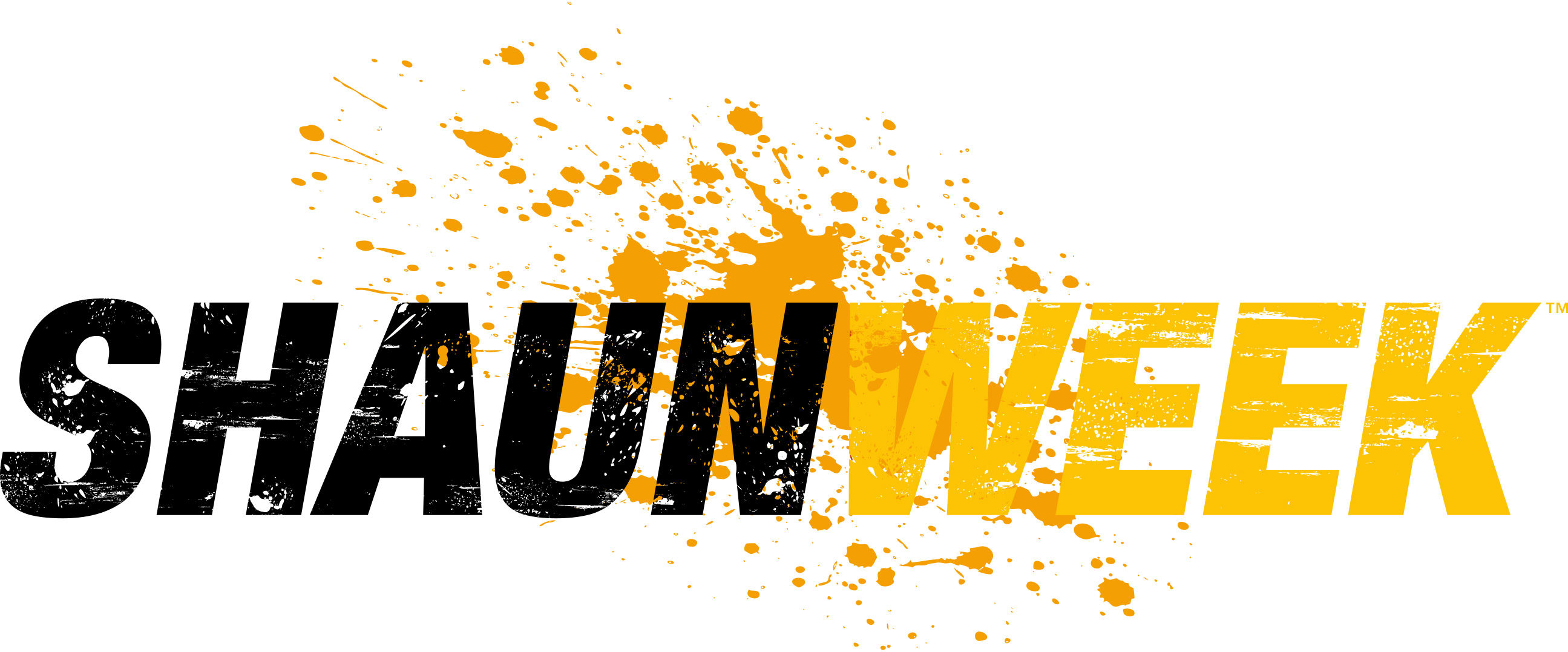 Get content you can customize and share with your SHAUN WEEK™: INSANE FOCUS Challenge Groups.
---
OR FILTER BY
:
Select the content topics you'd like to view and then click "Filter."
Motivation
Shakeology
Nutrition
Fitness
Beachbody Performance
Getting Started
Beachbody On Demand
Download all images in this Challenge Guide
PREP WEEK
(Week prior to challenge start date)
Getting Started / Motivation
Welcome to our SHAUN WEEK Challenge Group! Whether you are looking to jump start a new fitness regimen, get back on track, or simply amp up your workout schedule, you are in the right place.
SHAUN WEEK: INSANE FOCUS is a seven-day, full-body boot camp that will surely challenge you – but don't let that scare you. I will be here to keep you motivated every step of the way and want you to treat this as your support group. Ask questions, share your experiences, and connect with other members. Staying accountable to each other is the best thing you can do to ensure your success.
Also, know that, although SHAUN WEEK is designed to be tough, there is a modifier option for every workout. If you find yourself struggling at any point, take a step back and follow the modification move. There's no shame in using the modifier – just be sure to give it your best shot.
Let's kick things off with introductions. Copy and paste your answers to the questions below:
Why are you committing to SHAUN WEEK?
Where do you live?
What's your occupation?
Are you drinking Shakeology and/or taking any Beachbody Performance supplements?
What can we do to help you succeed?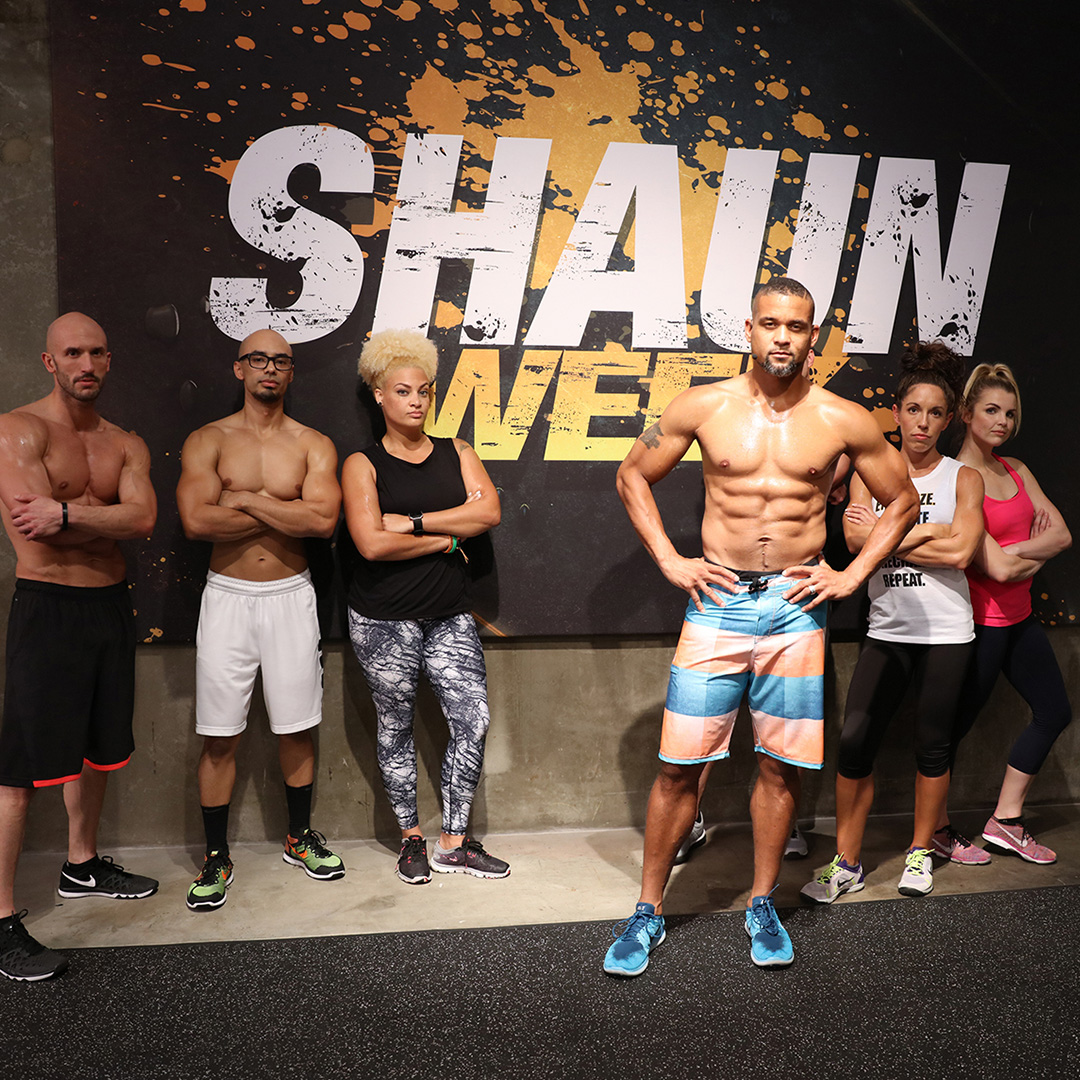 Getting Started / Beachbody On Demand
If you haven't already, get familiar with Beachbody On Demand since this is where you'll stream SHAUN WEEK! Here are some things to keep in mind:
You can stream your workouts from your laptop, tablet, or smartphone. You can also stream Beachbody On Demand through your TV using Apple TV, Roku, Amazon Fire TV, and Chromecast or download the Beachbody On Demand app for iPhone and iPad.
While SHAUN WEEK doesn't have a specific eating plan, you can access nutrition plans from dozens of programs, such as FOCUS T25® and INSANITY®. I encourage you to start one. You'll want to back up your workouts with a healthy diet.
Beachbody's healthy cooking show, FIXATE®, features some awesome easy-to-follow recipes prepared in perfect portions for healthy weight loss.
Aside from SHAUN WEEK, you can access more than 600 workouts, so your fitness regimen doesn't have to end after SHAUN WEEK.
Log in now: www.beachbodyondemand.com (Subscription fees apply. See website for full details.)
Getting Started / Fitness
As you prepare for SHAUN WEEK, be advised that two of the workouts incorporate weights. You should get at least one set of medium weight dumbbells, but for even better results, have a light set for your upper body and a heavier set for your lower body. Weights are needed for the Insane Weights (Day 3) and Ripsanity (Day 5) workouts.
Need help determining how much weight you should use? Always lift the heaviest weight that will allow you to complete not only all of your sets of a given exercise, but the entire workout.
I also recommend getting a good mat for the 25 Abs (Day 4) floor workout – such as the Beachbody Core Comfort mat.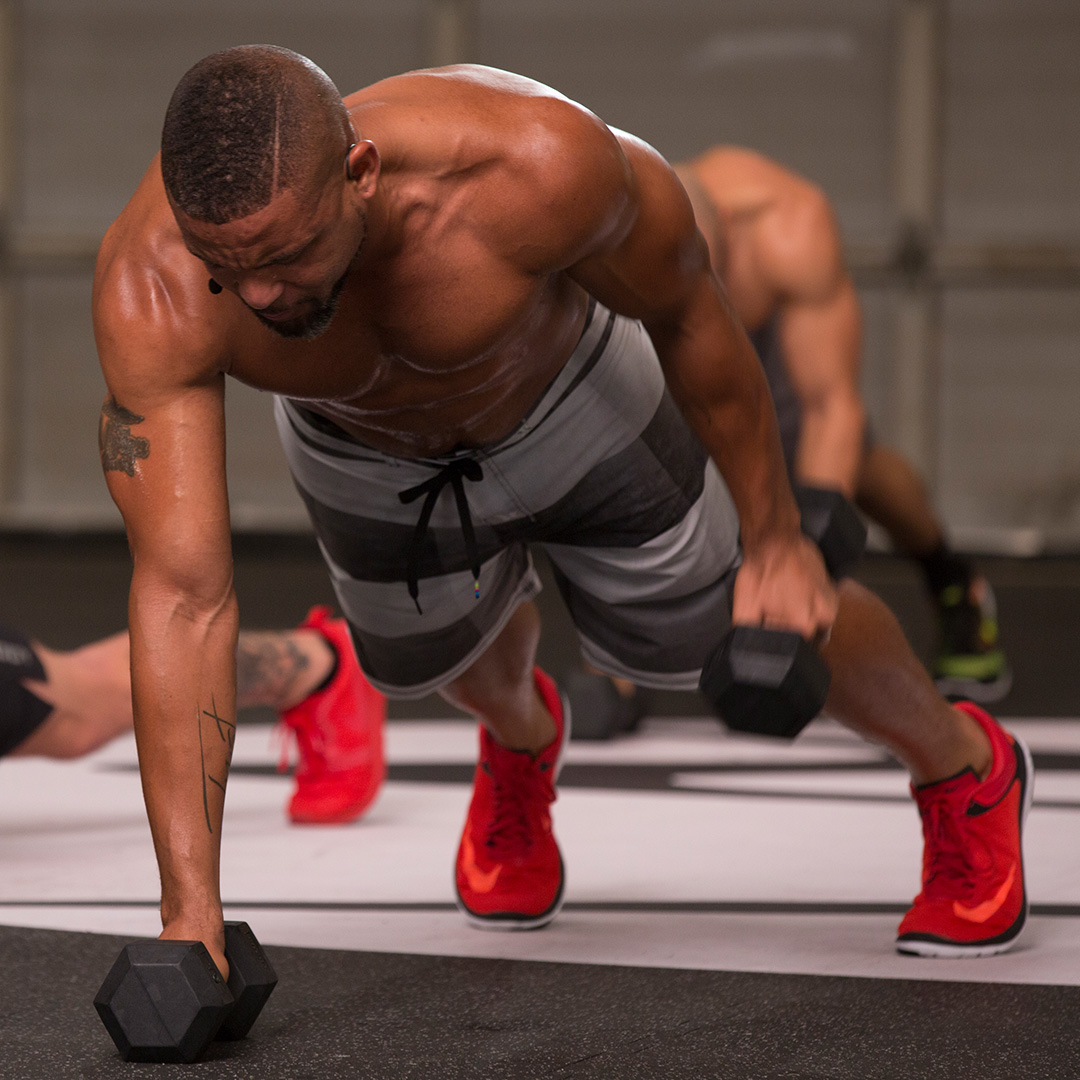 Motivation
"Joining a group is great because you get to share your experiences, your ups and downs, and maybe someone else can give you a tip on how they got through a struggle you're having. I'm all about being in an accountability group. When you have people relying on you and you're going through those workouts together, helping each other, it makes the whole process that much more powerful."
Words directly from Shaun T, and I couldn't agree more. I hope you are as excited to be here as I am to have you. Together, we are going to crush it!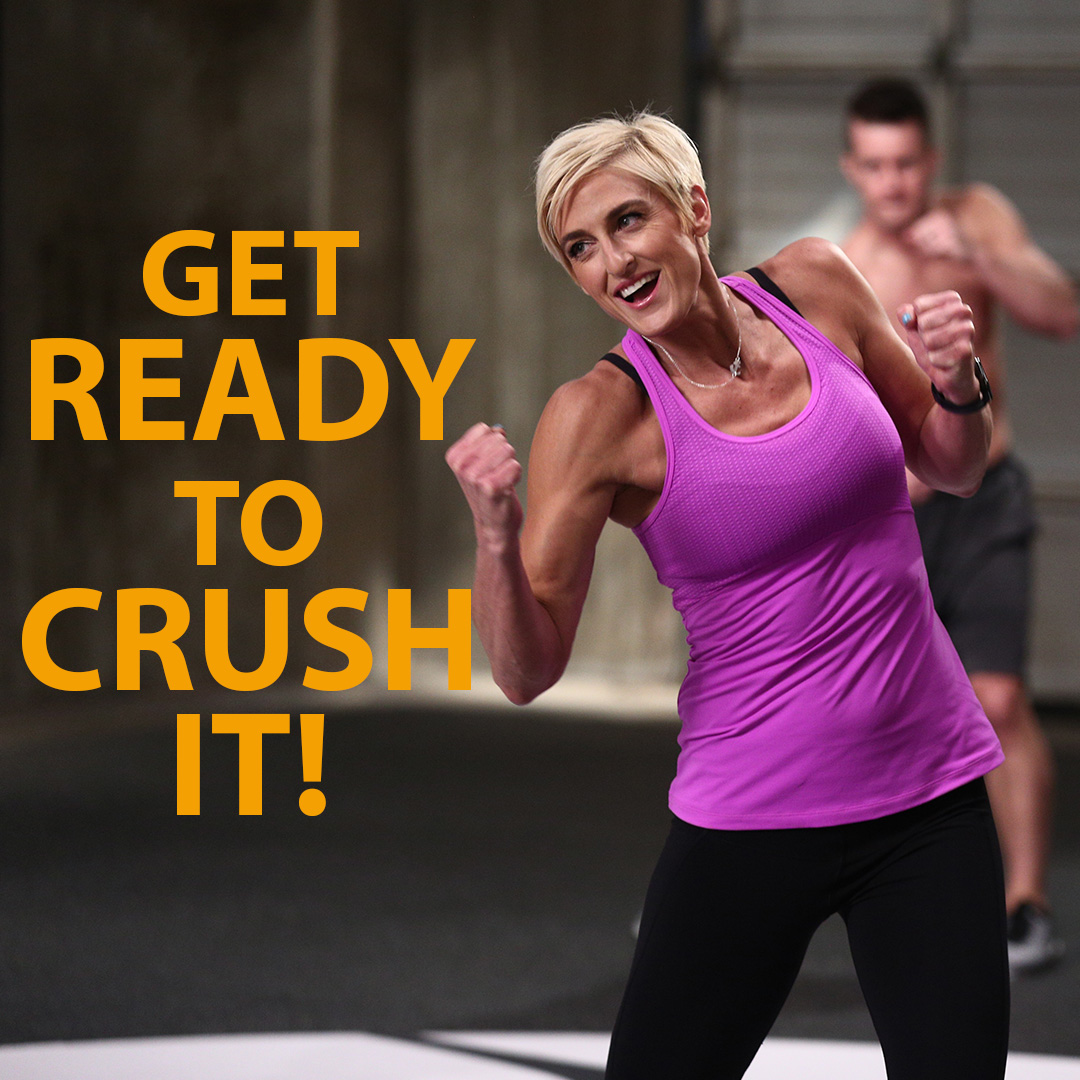 Getting Started / Nutrition / Shakeology
I mentioned yesterday that SHAUN WEEK doesn't have a nutrition plan, but I want to stress the importance of eating right as you complete this boot camp. Working out is only half the battle. For the best results, you need a combination of exercise AND healthy nutrition.
Definitely look at the nutrition plans available on Beachbody On Demand. Because SHAUN WEEK is only 7 days, you have a lot of flexibility as to which nutrition plan you choose. However, to make sure you're properly fueled and recovered for these demanding workouts, we recommend one of these options:
If you want to keep this week 100% Shaun T, use the INSANITY Elite Nutrition Plan.
If you want to use the portion control container system, try the Portion Fix® Eating Plan. When calculating your Calorie Target, select "Extremely Challenging" under star B. (But you probably already knew that.) Note, you can purchase the portion control containers here if you don't already have them: https://teambeachbody.com/shop/-/shopping/BBPrtnFixCont?referringRepId=

yourID
If you're not ready to commit to one, at the very least, try to maximize your fruit and veggie intake and minimize processed foods while completing SHAUN WEEK.
Another way to keep your nutrition in check is by drinking Shakeology daily. Shakeology is a superfood supplement shake packed with premium proteins, probiotics, vitamins, minerals, and more. It can help you lose weight, curb junk food cravings, gain more energy, and get more "regular."* I drink it every day and love how it makes me feel. Plus it tastes great!
These statements have not been evaluated by the Food and Drug Administration. This product is not intended to diagnose, treat, cure, or prevent any disease.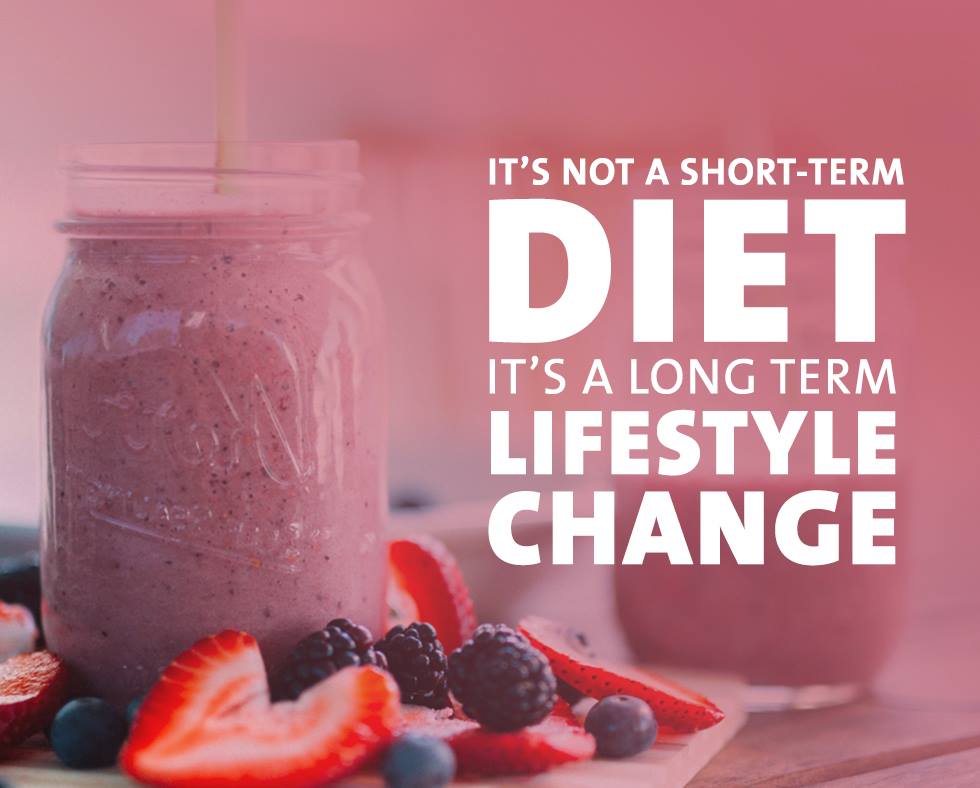 Nutrition / Beachbody Performance
I've said it before – SHAUN WEEK is going to challenge you, and I promise you're going to be drenched in sweat after each workout, so be sure to stay hydrated!
It's crucial to your performance during a workout. Staying hydrated ensures you maintain your body's fluid balance, as just a little loss of fluid through sweat can significantly impair your power and performance.
Of course, water is always great choice for hydrating! Another option is Beachbody Performance Hydrate. It's loaded with electrolytes and unlike most sports drinks you'll find in the grocery store, it has no artificial flavors, sweeteners, or colors, and it works wonders at keeping me hydrated during my workouts.*
*These statements have not been evaluated by the Food and Drug Administration. This product is not intended to diagnose, treat, cure, or prevent any disease.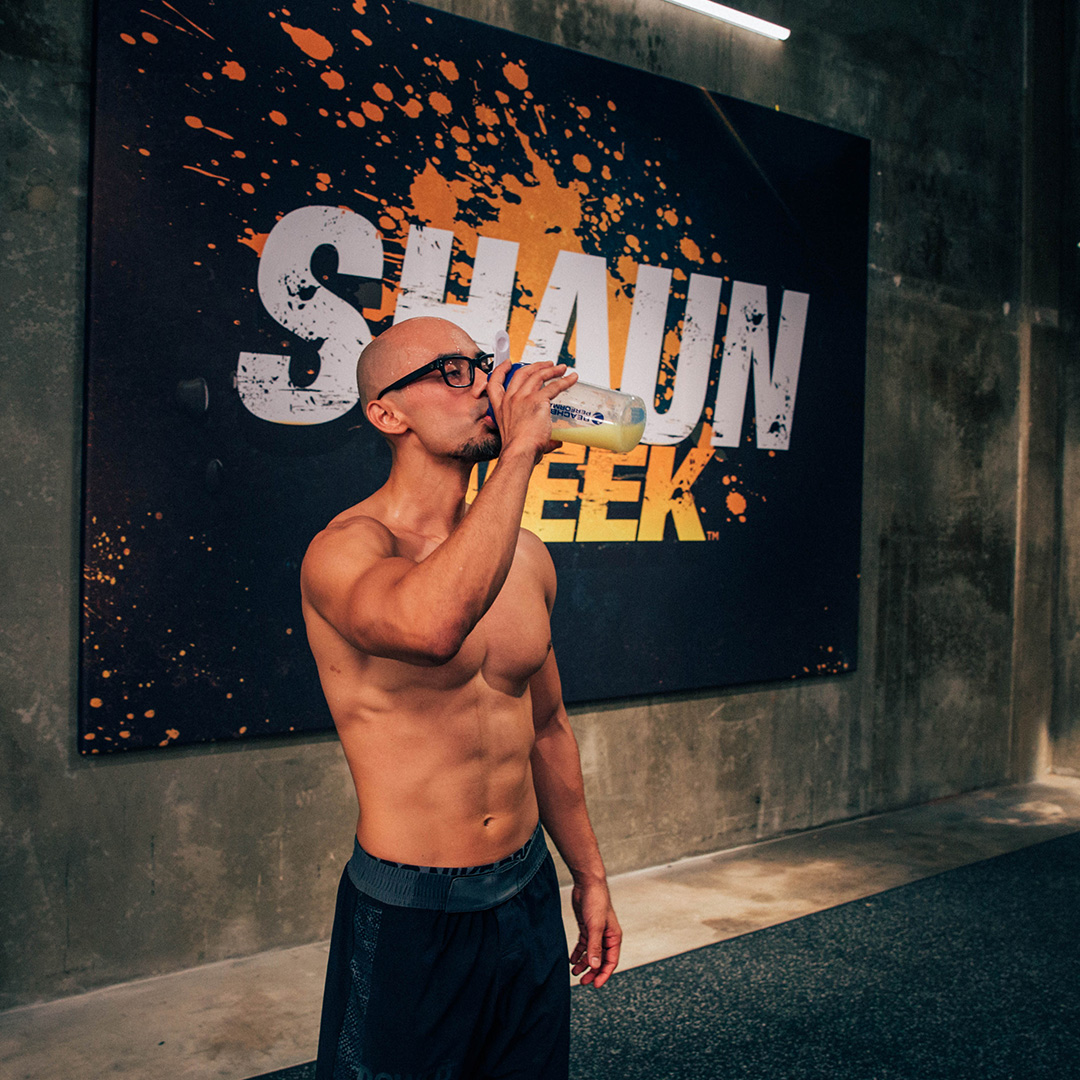 Getting Started / Fitness
Who's ready to crush a week of intense, sweat-drenching workouts, starting tomorrow!?
Have you thought about where you will work out? One of the reasons I love Beachbody On Demand is you can basically do your workouts wherever you have internet connection. And for times when you don't have internet, you can save several workouts to view offline using the iPhone app. (Hint, hint: you have no excuses to miss a day of SHAUN WEEK.)
When determining your workout space, keep in mind that SHAUN WEEK includes a good amount of jumping exercises, so I recommend you stay away from hard surfaces like cement. Your body will thank you for it.
Now, switching gear a bit. Shaun T has a few pointers that will help you succeed with SHAUN WEEK. Check out the video!
---
SHAUN WEEK

Day 1: Insane Basics
Day 2: Pure Cardio 2
Day 3: Insane Weights
Day 4: 25 Abs
Day 5: Ripsanity
Day 6: Speed 4.0
Day 7: Dig Deep

---