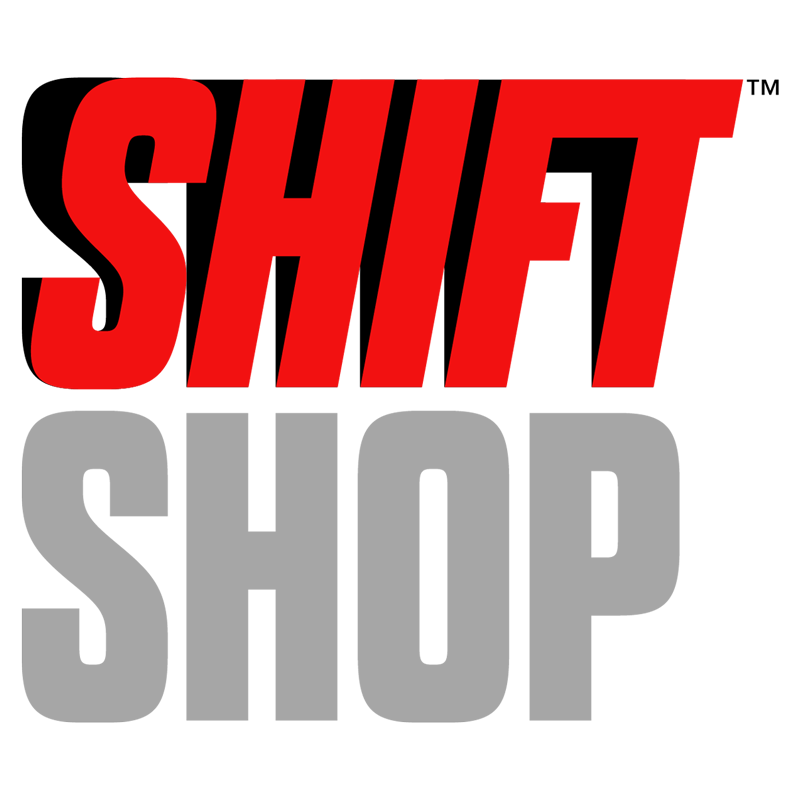 Get content you can customize and share with your SHIFT SHOP™ Challenge Groups.
Getting Started
Challenge Group Best Practices
Use My Challenge Tracker. My Challenge Tracker was designed to help you run your Challenge Groups and get your customers the best results possible. Using the app, your participants can track their workouts, Shakeology, weight, measurements and progress photos, while interacting with one another in a closed forum. Simultaneously, with the Coach Portal, you can gain insights into your participants' daily activities to help keep everyone accountable.
Kick off with a group meeting and set expectations. Whether in person, via Zoom or over the phone, holding an initial group meeting is a great way to set clear expectations that can define a rewarding experience for your participants. It also creates a team culture where participants can feel a sense of belonging and gain encouragement from others. Walk them through the My Challenge Tracker app, showing them how to track their activity and engage within the group. Tell them what they need to do to be successful (i.e., check in daily, drink Shakeology, set realistic short-term and long-term goals, etc.). Share how you and others in the group will support them along the way.
Share the Team Beachbody meal prep guides. These guides are tailored to different calorie needs and make meal prep simple, providing grocery lists and step-by-step instructions for planning breakfasts, lunches, dinners and snacks — one week at a time.
Lead by example with our #1 Vital Behavior, be proof the products work. Track your activity and share your experiences daily, so your participants can replicate actions that will help them succeed.
Connect and check in with participants constantly. Hold a weekly zoom call for your challengers to ask questions and share successes and challenges to increase group engagement and morale. Additionally, if you notice someone hasn't been logging their activity, reach out to them individually to make sure everything is okay and encourage them to get back on track. They'll be more likely to stick with the challenge if they know someone is holding them accountable.
Surprise your participants; throw down a challenge. Whether it's a day where everyone completes 10 push-ups, shares their favorite meal photo and recipe, or does the most squats in a minute, small prizes or contests can help keep your participants engaged and motivated.
Recognize, Recognize, Recognize! Another Coach vital behavior, it's key to recognize the positive changes and healthier lifestyle choices people make, no matter how small. Recognition keeps challengers engaged and motivated. Consider designating a day of the week to highlight someone's success, or, better yet, do it daily.
Encourage participants to submit their results to the Beachbody Challenge contest. Everyone loves free stuff. Make sure your participants enter the contest once they complete their challenge to get rewarded with a free completion prize, and a chance to win some cash.
Continue with the momentum even after your Challenge Group ends. Check out these tips for effectively wrapping up your Challenge Groups and getting your participants to join your next challenge – or transition to become a Coach.
Note Regarding Links
This guide contains links to products and resources on TeamBeachbody.com. To ensure you receive credit for any sales made through these links, simply append this (inserting your OWN Coach repID) to the end of the URL: ?referringRepId=yourID
View Chris Downing's Challenge Group videos
To share any of these videos on My Challenge Tracker, uncheck the "Share with playlist starting from current video" box before copying the video link.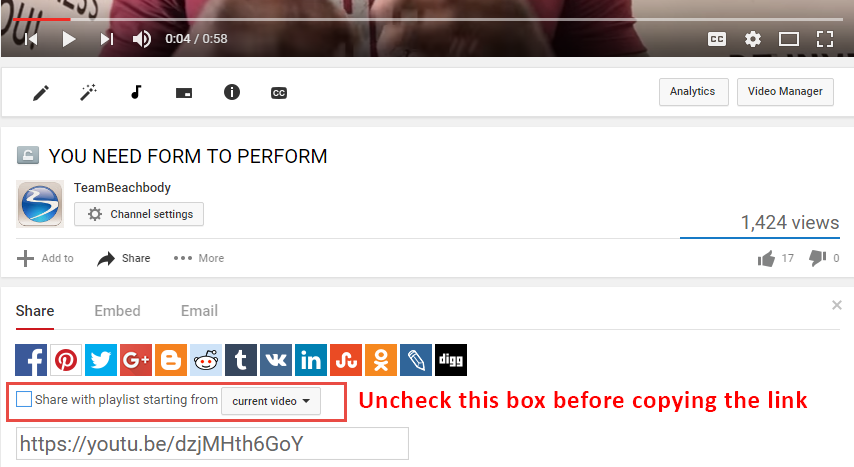 ---
OR FILTER BY
:
Select the content topics you'd like to view and then click "Filter."
Motivation
Shakeology
Nutrition
Fitness
Beachbody Performance
Check-In
Getting Started
Success Stories
Beachbody On Demand
Trainer Tips
Shop Rules
Daily Sunshine
Download all images in this Challenge Guide
Week 0
(Week prior to challenge start date)
---
Week 1

Day 1: Speed :25
Day 2: Strength :25
Day 3: Speed :25
Day 4: Strength :25 AND Shift Core
Day 5: Speed :25
Day 6: Strength :25 AND Shift Core
Day 7: Shift Mobility OR Rest

---
Week 2
Day 8:
Speed :35
Day 9:
Strength :35
Day 10:
Speed :35
Day 11:
Strength :35 AND Shift Core
Day 12:
Speed :35
Day 13:
Strength :35 AND Shift Core
Day 14:
Shift Mobility OR Rest
Fitness / Nutrition / Shakeology / Shop Rule
It's Week 2! Now that your body has adapted to cleaner eating and increased physical activity, it's time to ramp it up a bit.
You're going to push a little harder with 35-minute workouts each day. Plus, you're going to consume more protein while cutting back on starchy carbs.
Fortunately, as Spartan as this diet becomes, you still can indulge in Shakeology to help you get the extra protein and nutrition your body desires. Plus, it helps fight cravings and keeps you satisfied.
As you embark on Speed :35, note the intensity increases, along with the formations. The workout is designed to improve your agility, build your stamina, and burn more calories. So as you're rocking the routine, keep this in mind...
Shop Rule #5: DON'T LET THE MOVE FINISH YOU—FINISH THE MOVE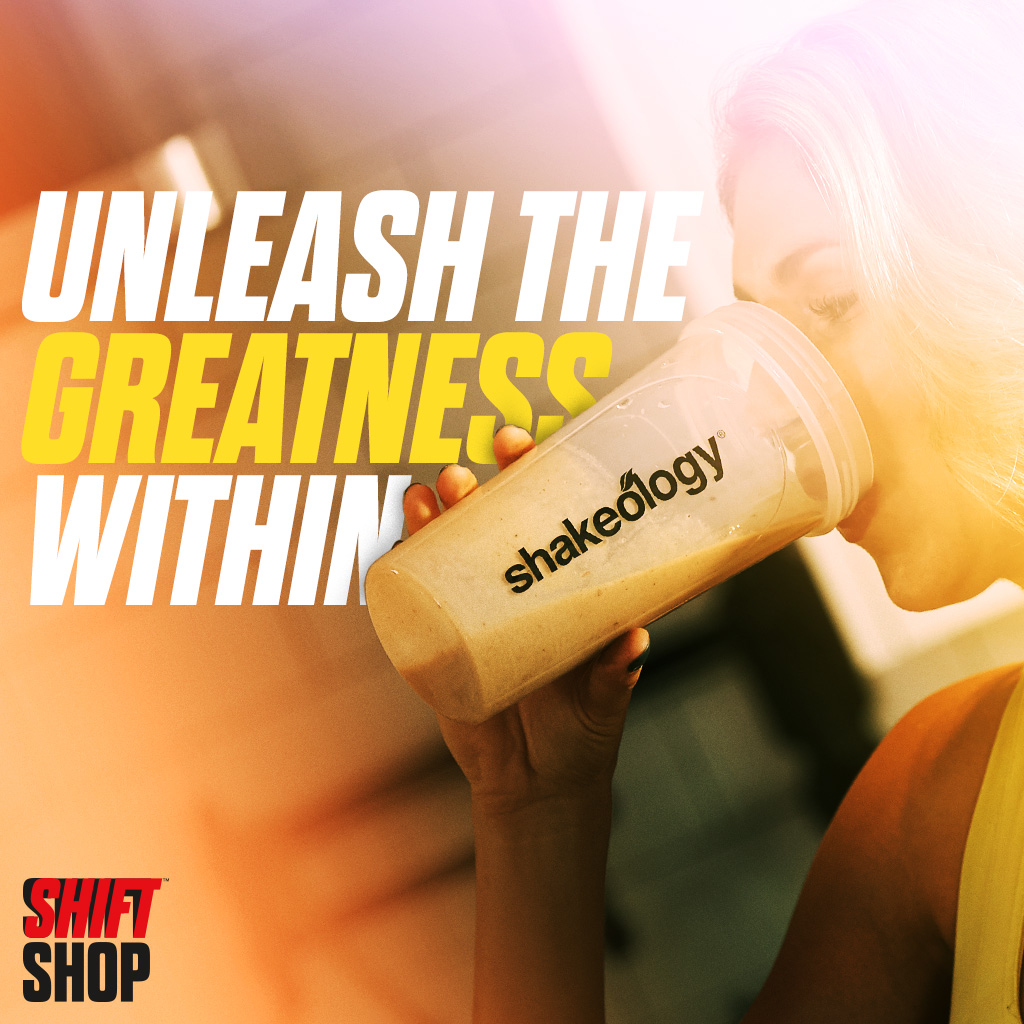 Check-In / Fitness / Shop Rule
It's a brand-new day! How are you doing?
Remember, the first two weeks of the SHIFT SHOP gear you up to take on the third week—which is when all the results come together. So stick with it, you're almost there!
Today's Strength :35 workout combines foundational moves, ramps up the intensity, and creates new challenges as you continue to gain strength. I know you have it in you. In fact, this is the mindset Chris wants everyone to have...
Shop Rule #6: GO TOWARD THE BURN
When you're really feeling the fire I want you to get into it rather than shy away from it. This, once again, is Chris challenging us and testing our will. This is how we're going to get better.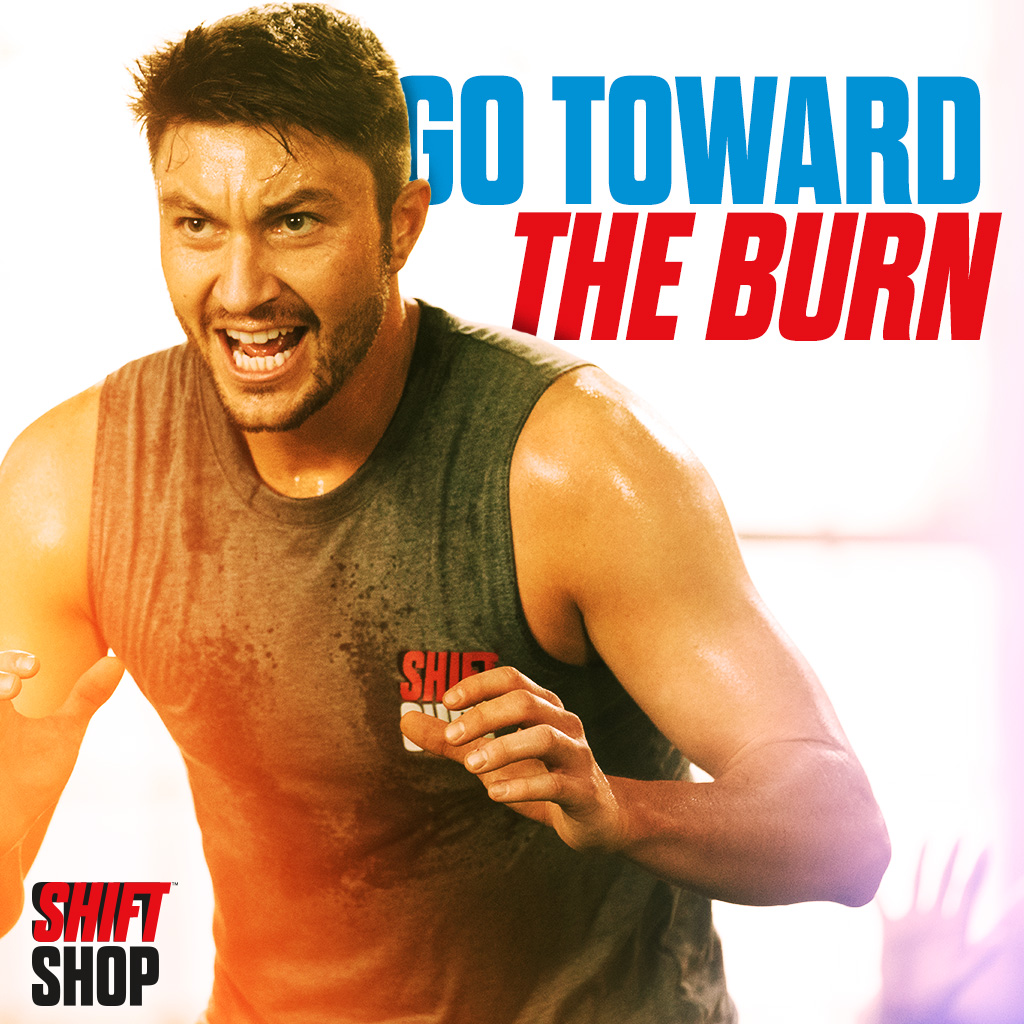 Beachbody Performance / Fitness
Hey gang, we've got Speed :35 again today!
Is there a move you're getting better at as the days go by? Let everyone know!
Also make sure you're drinking enough water every day, as recommended by the hydration calculator. If you need a boost in hydration during your workout—with an optimal balance of carbs, electrolytes, and water to help quickly replenish what's lost through sweat—try Beachbody Performance Hydrate.*
*These statements have not been evaluated by the Food and Drug Administration. This product is not intended to diagnose, treat, cure, or prevent any disease.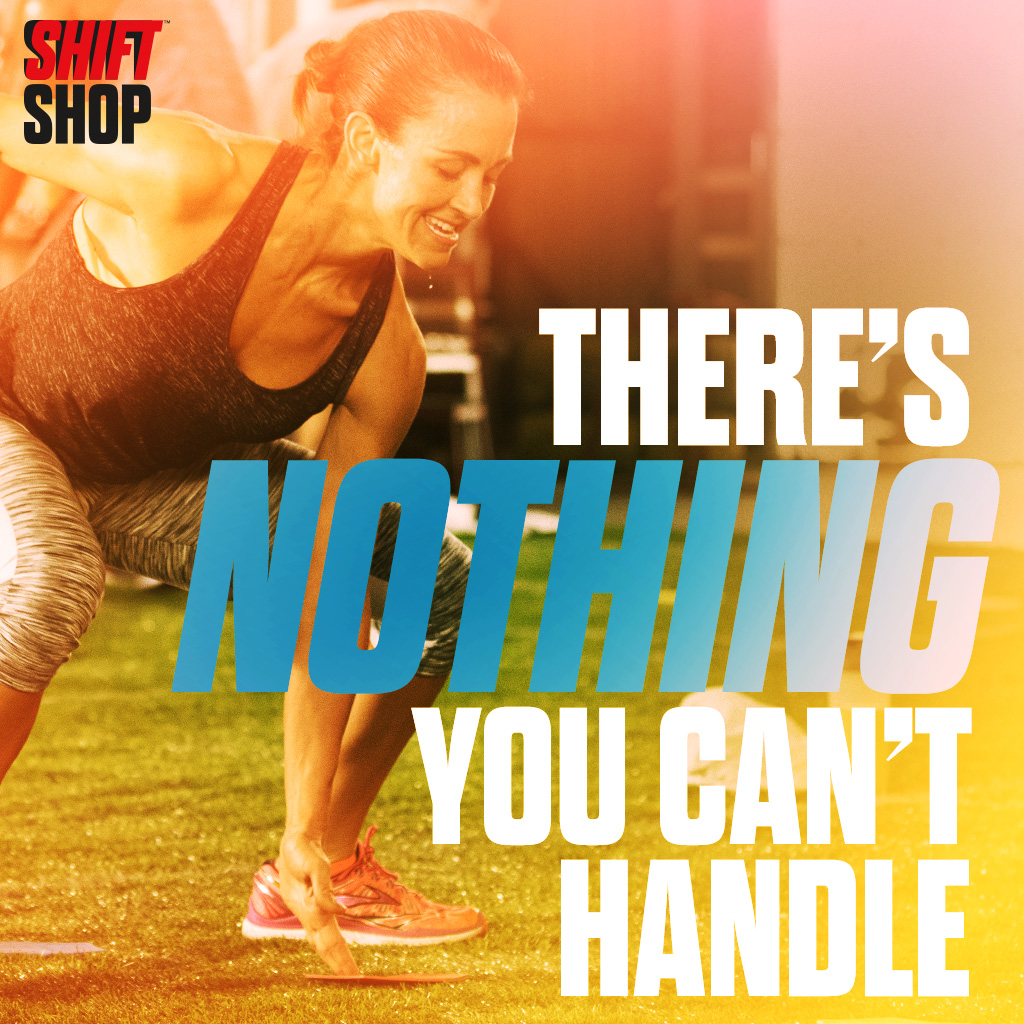 Fitness / Motivation
OK, today is where we're testing ourselves with our first combination of the Strength :35 and Shift Core workouts.
It's all about one thing...
FEEL NO FEAR.
No need to feel intimidated, because Chris has been slowly ramping you up.
And remember, anytime you feel you have to follow the modifier to complete the workout, do so.
Let's do this!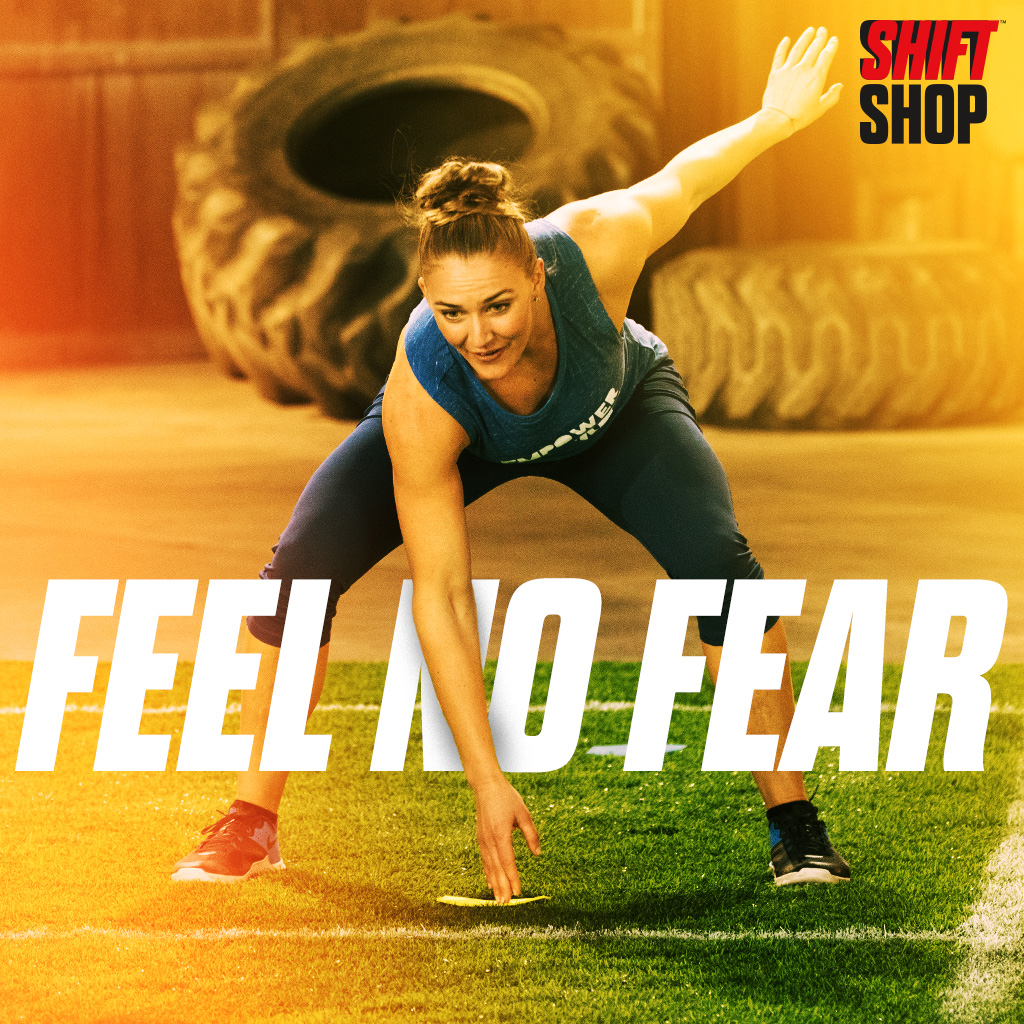 Check-In / Motivation / Success Story
Since we're almost 2 weeks into the program, I'd like you to check in with the Transformation Tracker.
Keep in mind that, often times, your shift won't show up right away on the scale or in the exact photo you're taking. But there are huge health and fitness victories outside of that. As long as you adopt the SHIFT SHOP mindset, you're going to continue to improve as the program goes along, and even long after the program is completed.
So snap a few pics and share with the group if you'd like. Would love to see your progress!
Here's Rayna's awesome SHIFT SHOP results. Talk about motivation...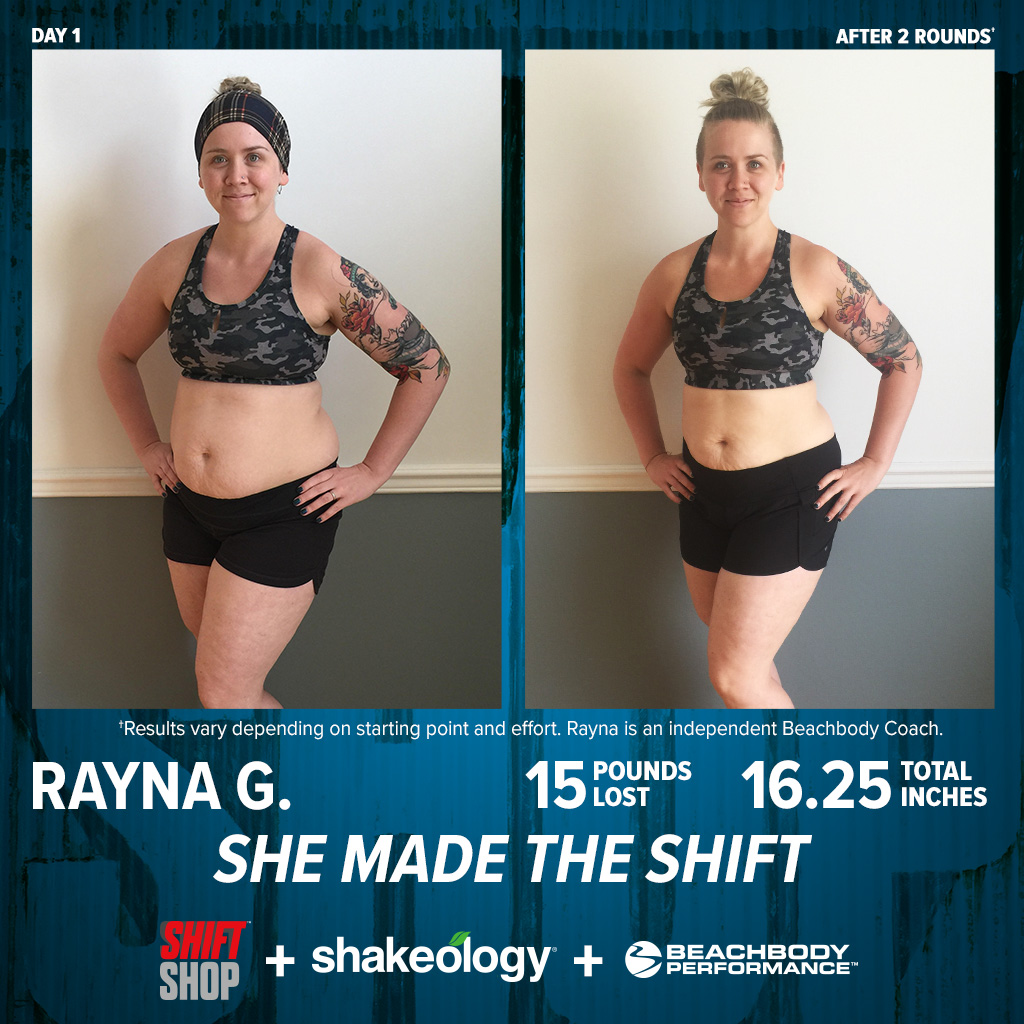 Motivation
Congrats on getting through Week 2! With only one week left, I know YOU CAN DO THIS!
Remember where you were two weeks ago—and focus on where you want to be. Week 3 is when everything comes together.
Do yourself a favor and plan your meals out for the entire week, so nothing can stand in the way of your success.
And as you think about the task ahead, keep in mind Chris' personal philosophy, which will carry you through the next week and beyond...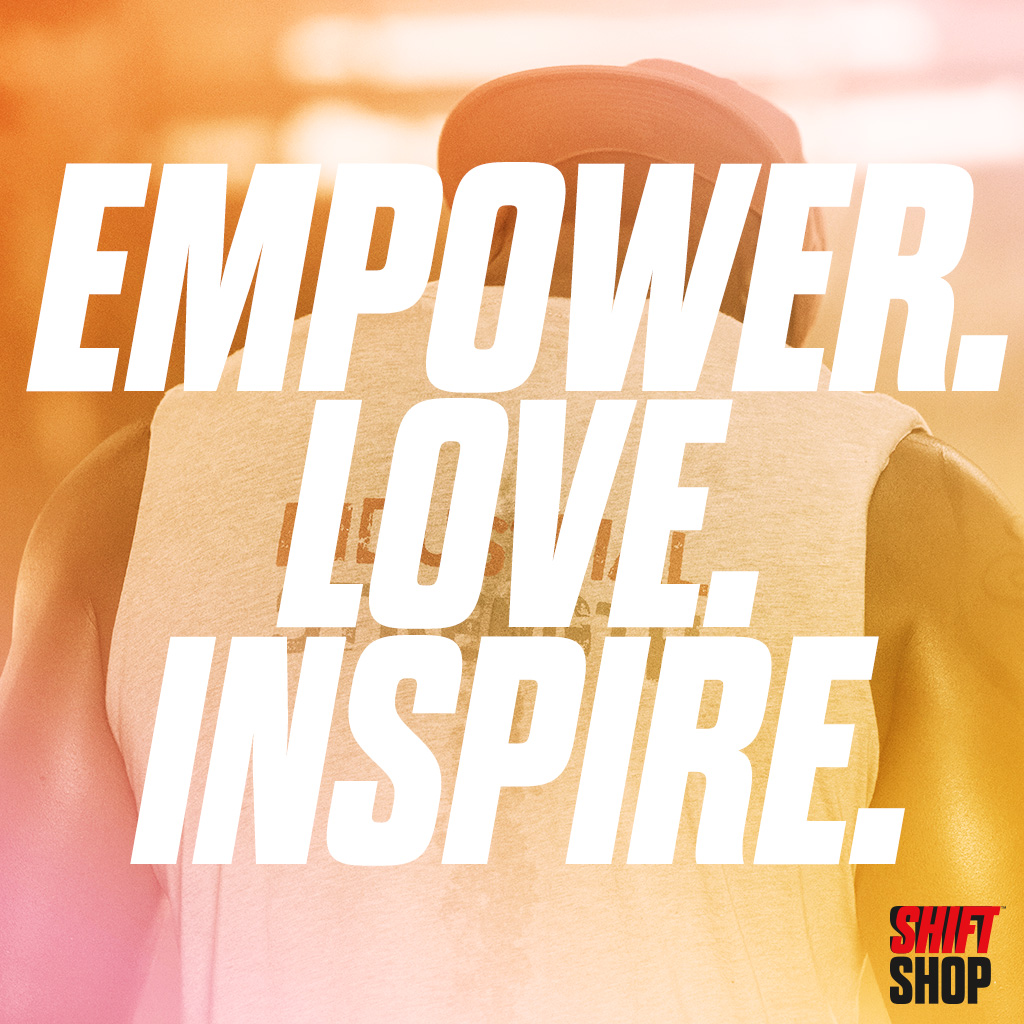 ---
Week 3

Day 15: Speed :45
Day 16: Strength :45
Day 17: Speed :45
Day 18: Strength :45 AND Shift Core
Day 19: Speed :45
Day 20: Strength :45 AND Shift Core
Day 21: Shift Mobility OR Rest


---