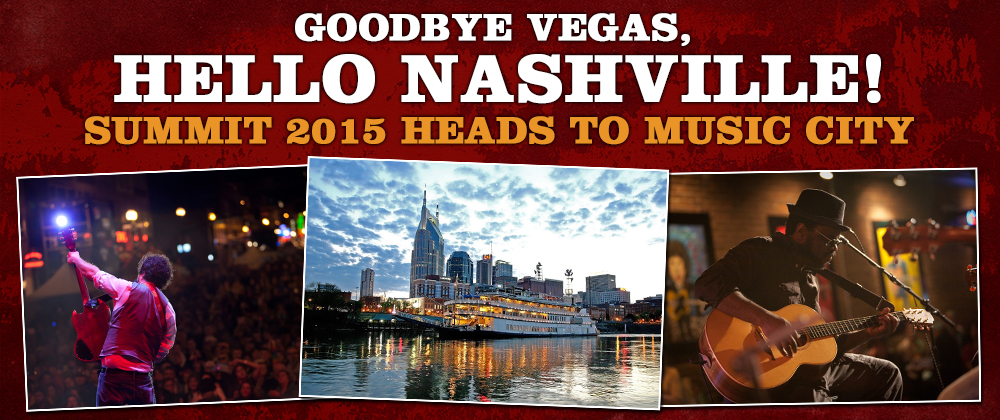 Big news was revealed on the Summit stage last week: we're leaving Las Vegas and on our way to Music City, USA—Nashville, Tennessee!
You thought Summit 2014 was off the charts. Well, it was. But next year's event will be even cooler. New city. New venue. Not to mention tons of new, business-building opportunities.
July 16-19, 2015, may be nearly a year away, but that won't stop the enthusiasm and excitement from mounting.
Heading for the heartland
Why is Summit changing scenery after three memorable years in the desert?
"Las Vegas has been fantastic, but we felt it was time for a change," says SVP, Global Sales, Jeff Hill. "Nashville is going to offer a fresh flavor and personality that our Coaches are going to fall in love with."
Vice President, Beachbody® Global Events, Kelli Gilbert says that the shift eastward means an opportunity to reach out to scores of new people. "We're so excited to move to a more central location in the country," she explains. "Hopefully this move will open up Summit to a brand new Coach population."
Kelli continues, "The change in venue allows us to re-imagine all the things that make Coach Summit so great!"
Get to know Nashville
One of the most iconic cities in the U.S., Nashville is home to the Country Music Hall of Fame, the Grand Ole Opry—and now, Summit 2015.
Sure, country music is alive and well in Nashville. But if you think this city is all cowboy hats and honky-tonks, you'd be mistaken.
It's a well known fact that Nashville has evolved into one of the best overall entertainment destinations in the country.
Here are a few fun facts about Nashville you probably didn't know:
Nashville was founded on Christmas Eve 1779.
In 1941, Nashville was granted the first FM radio license in the United States.
Elvis recorded more than 200 of his songs at RCA's historic Studio B on Music Row in downtown Nashville.
The Grand Ole Opry is the world's longest-running, live music radio show, broadcasting every week since 1925.
What else can you expect? Friendly people. Historic bars. Legendary southern food. Not to mention a city that's known for being easy to navigate.
And how about the new Summit venue, you ask?
Center of the action
You're in luck, Coaches; all the liveliest action in town is centered right where Summit will be taking place: the Bridgestone Arena and Music City Center.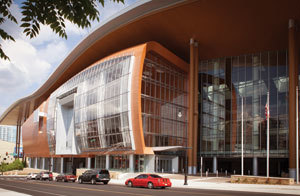 You'll be enamored with Summit's new home. This state-of-the-art convention center is also one of the nation's highly-acclaimed entertainment and sports venues. In fact, performing at Bridgestone earlier this year were pop music superstars Paul McCartney, Cher, Justin Timberlake, and Katy Perry.
And let's not forget about the music from the scores of street musicians who decorate the Nashville nightlife. "The entire town is overflowing with music and great energy," says Kelli. "Coaches are going to love that they can just walk out of the hotel and be at countless different venues with every type of live music you can imagine."
In other words, expect the unexpected and a true, one-of-a-kind experience.
A Team Beachbody hit!
It's easy to see why Nashville is going to be a hit, but let's not forget about the best reason of all to put Summit 2015 on your must-do list: success!
It's true; each year the world-class training and life-changing opportunities at Summit just seem to get better and better.  
So what are you and your Team waiting for? Start planning now for Summit 2015.