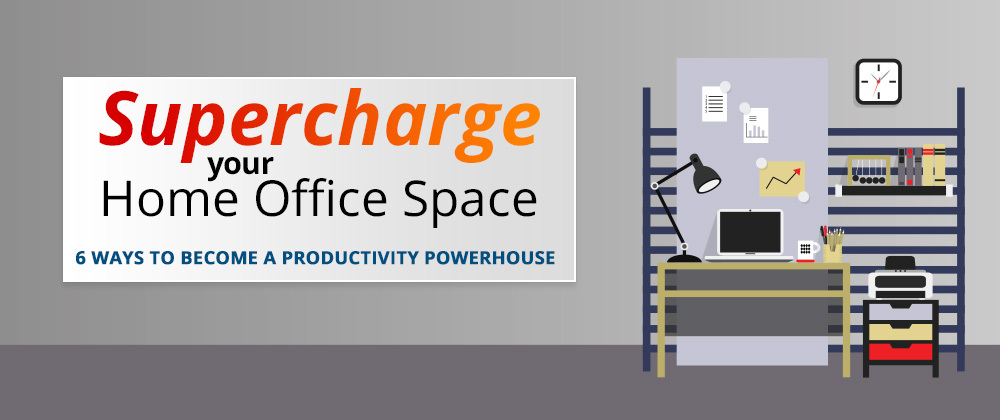 Your home office—it's where Coach magic happens.
There's never a shortage of things to do. Following up with new contacts. Checking in with your Team. Managing your business online. Getting the lowdown about new products and programs. But all of these important tasks require ditching distractions and brushing up on your time-management chops. It's time to find your groove and ramp up your productivity with these great tips!
---
1. Don't start your day without a game-plan.
What's the best way to get your day going in the right direction? Having a strong, focused plan of attack — daily!
Make a list of high-priority action items—then, knock those out first. Crossing them off the list will make everything else manageable and will give you momentum to power through the day.
Power tip: Don't forget to carve out time for Personal Development every day. Even listening to a half hour of a motivational Personal Development CD can offer fresh ideas and growth. Need suggestions? Check out the Success on Demand tab in the Coach Online Office for quality, motivational content.
2. Establish clear-cut boundaries.
Constantly hitting the brakes to play with your kids or entertain guests makes it hard to establish rhythm. To find your flow faster, retreat to your own office space and make it clear to everyone that you're in "work mode."
Power tip: If you live with others, post your work schedule on the fridge. That way, everyone will know your "office hours."
3. Surround yourself with inspiration.
The key to creating a sanctuary of success?  Making sure it's a place that gets you pumped!  Have a playlist ready with your favorite music, hang your "BEFORE" and "AFTER" pictures—anything that inspires you.
Power tip: Proudly display a picture of your "WHY" on your desk or wall. It'll give you the ultimate dose of inspiration and remind you why you're working so hard in the first place.
4. Stay accountable with Google Drive.
If you haven't started using the Business Activity Tracker, now's the time! It's your virtual checklist that helps you stay on top of daily and weekly tasks so your business never falters.
Power tip: Unleash the tracker's full potential—and boost your Team's productivity—by uploading it to Google Drive. There, everyone can view each other's progress and hold each other accountable.
5. Invest in all-star apps.
If you have a need, chances are there's an app for it. Here are some of our top picks:
Evernote: This note-taking app turns heads with its practical scanning feature that makes gathering contact info easier than swapping business cards.
Phonto: Need to up your Instagram cred? This free app gives you an easy way to add text and apply filters for images that set you apart from the crowd.
FocusLock:  Get ready to kick social media distraction to the curb—for good! This no-nonsense app sets a timer that "locks" you out of Facebook, Twitter, Candy Crush—you name it!
Doodle: Struggling to find a time that works for your Team call? Doodle makes scheduling a cinch!
Hootsuite: Ok, so it's not technically an app, but this free platform is a must-have. It streamlines your social media use by helping you manage all your accounts in one central place.
6. Max out your success with the Coach Online Office
You already know the Coach Online Office is the hub for business management. But are you taking full advantage of all it has to offer? From training videos and documents, to the Success on Demand tab, it's bursting with resources, designed to help your business boom!
Plus, check the Coach Breaking News in COO every Monday, Wednesday, and Friday for the latest Team Beachbody news. Mark your calendars. And don't forget, every Monday you get an email with the weekly forecast on Coach TV (watch past Coach TVs here: //tbbcoa.ch/CoachTV ). And for up-to-the-minute news, follow TBBCoach411 on Facebook, Twitter, and Instagram.
---
Putting these powerful tips into motion will have you well on your way to creating a productive and zen-like at-home work environment.
And even if you're just starting out, you need to adopt a "corner office" mentality.  After all, you're the CEO and the boss of your own business. Having this mindset will not only bring a new level of confidence, but will help you commit to making your business soar!