Get content you can customize and share with your YOUv2™ Challenge Groups.
---
OR FILTER BY
:
Select the content topics you'd like to view and then click "Filter."
Motivation
Shakeology
Nutrition
Fitness
Recipe
Check-In
Getting Started
Beachbody On Demand
Download all images in this Challenge Guide
Week 0
(Week prior to challenge start date)
Getting Started / Motivation
Welcome to our YOUv2 Challenge Group! This is your opportunity to make positive lifestyle changes to become a healthier, more confident YOU. And the best part: we're going to do it together.
If you've ever struggled to reach your health and fitness goals, YOUv2 will remind you how fun it is to get moving to great songs, and lose weight while you're doing it. There's proof that changing habits is easier than you might think.
We're going to hold each other accountable and support one another throughout the next 4 weeks. Along the way, we're also going to drink more water, and follow an easy-peasy nutrition plan that can help make your results come much faster.
I want you to treat this challenge as your support group. Ask questions, share your experiences, and connect with other members. Staying accountable to each other is the best thing you can do to ensure your success.
From now until the end of our 4-week challenge, I will provide fitness and nutrition tips, as well as recipes to make this journey super-simple and fun. I will also give you guidance on how to follow the YOUv2 meal guide, and of course plenty of inspiration and motivation to keep you moving toward a new version of you.
If you're ready to make the commitment, introduce yourself. Copy and paste your answers to the following questions below:
Why are you committing to this journey?
Where do you live?
What's your occupation?
Which Shakeology flavor(s) are you drinking?
Why did you choose YOUv2?
What can we do to help you reach your goals?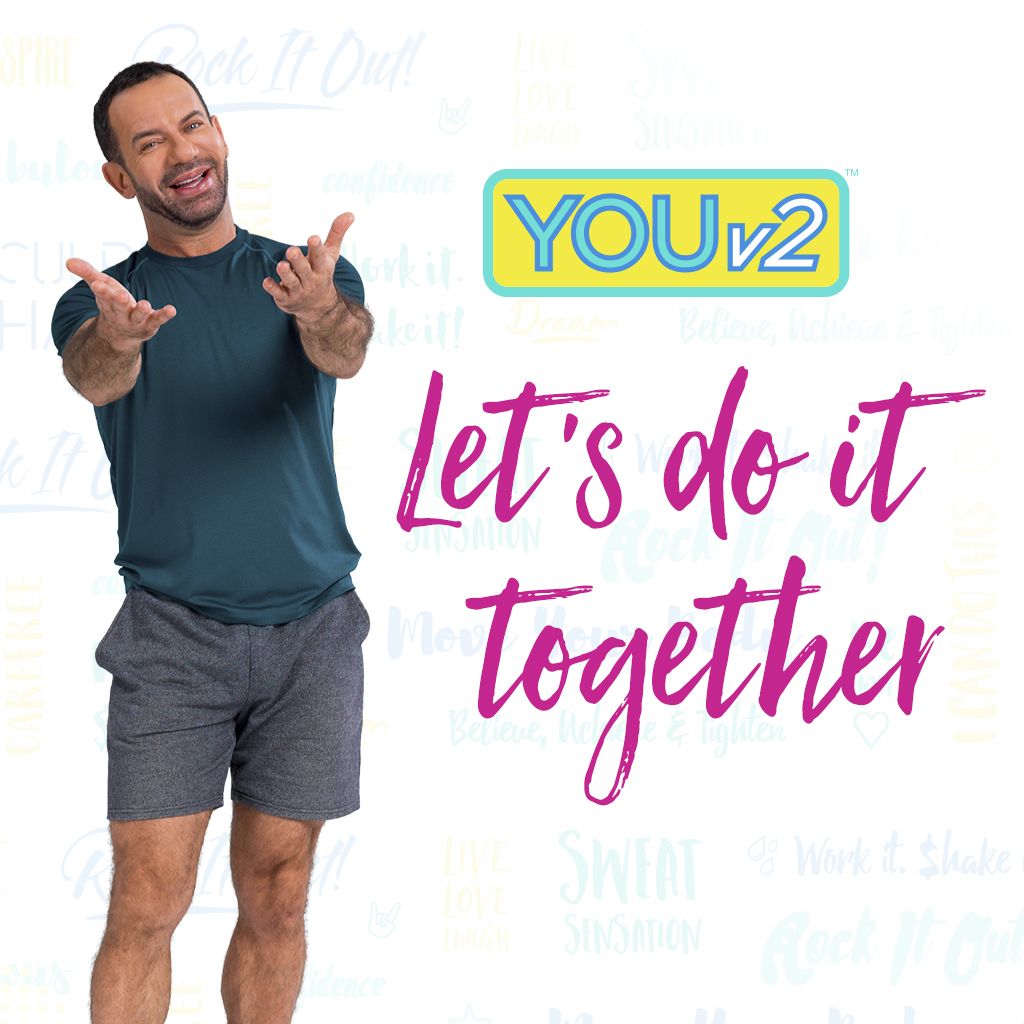 Getting Started / Beachbody On Demand
Be sure to check out Beachbody On Demand. You can stream your YOUv2 workouts right from your laptop, tablet, smartphone, or TV—anywhere you have an internet connection. Plus, you can access tons of tools, like the YOUv2 calendar, nutrition plan, and more. And when you're done with YOUv2—which I know you're going to love—you can browse other programs to continue on your health and fitness journey.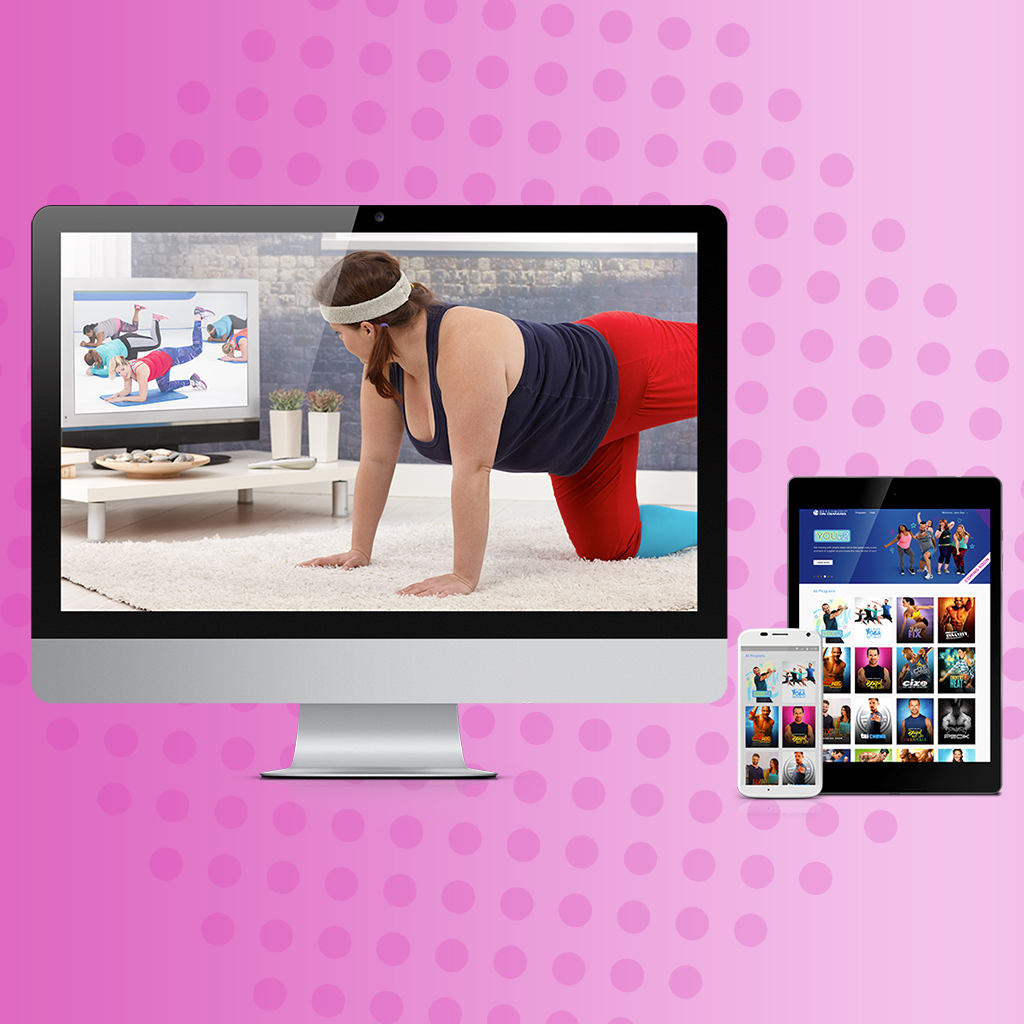 Getting Started / Nutrition
Time to get acquainted with your K.I.S.S. (Keep It Super Simple) & Just Eat! Meal Guide. What I love about this guide is it doesn't ask us to go "cold turkey," change all our eating habits right away, or go on a strict diet. Instead, it's all about how we can make small, simple changes over the course of 4 weeks. Totally achievable, right?
Which recipe are you most excited to try?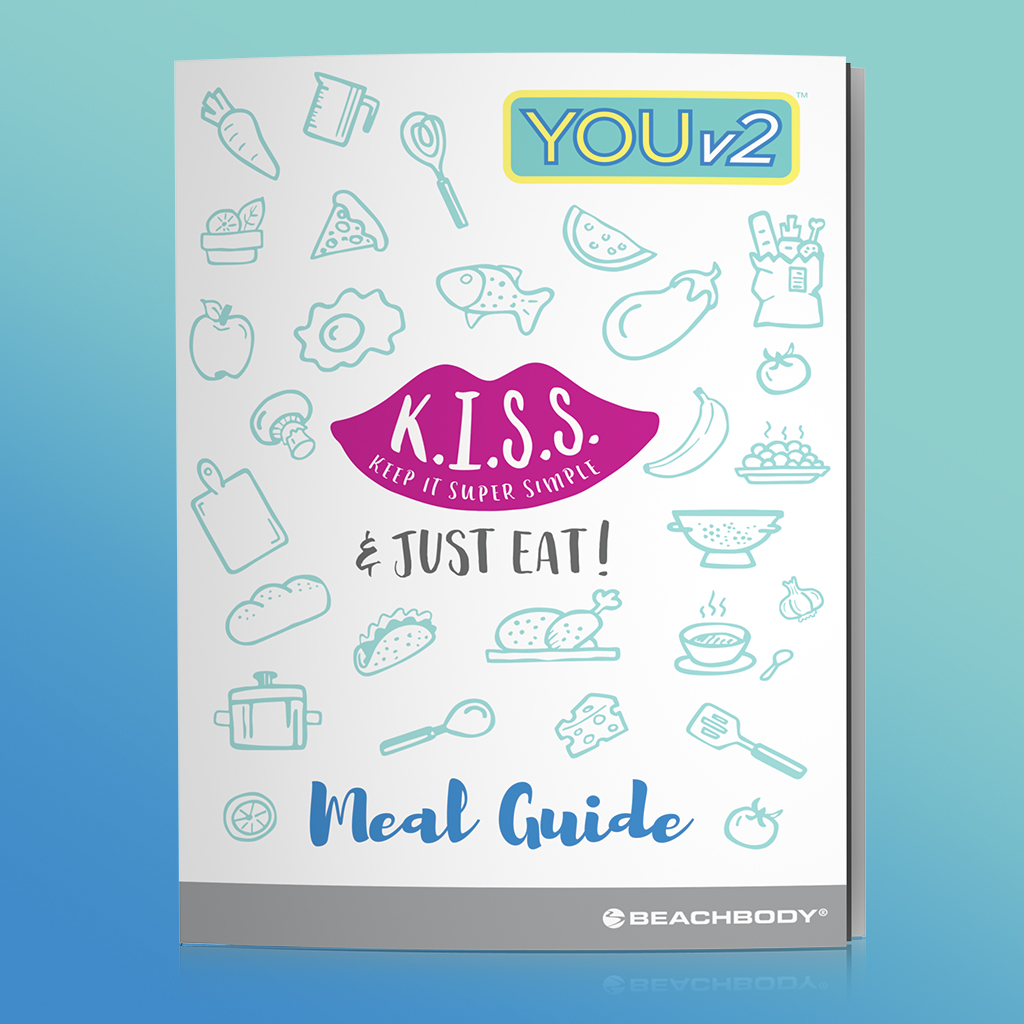 Getting Started / Nutrition
Getting started with something new can be stressful. Trust me, I'm right there with you. The good news is there are tons of great resources to help you during this challenge. Here's a great place to start—check out the Team Beachbody meal prep guides. They're tailored to different calorie needs, and packed with tons of yummy ideas to make meal prep simple.
What's inspiring you to get started today?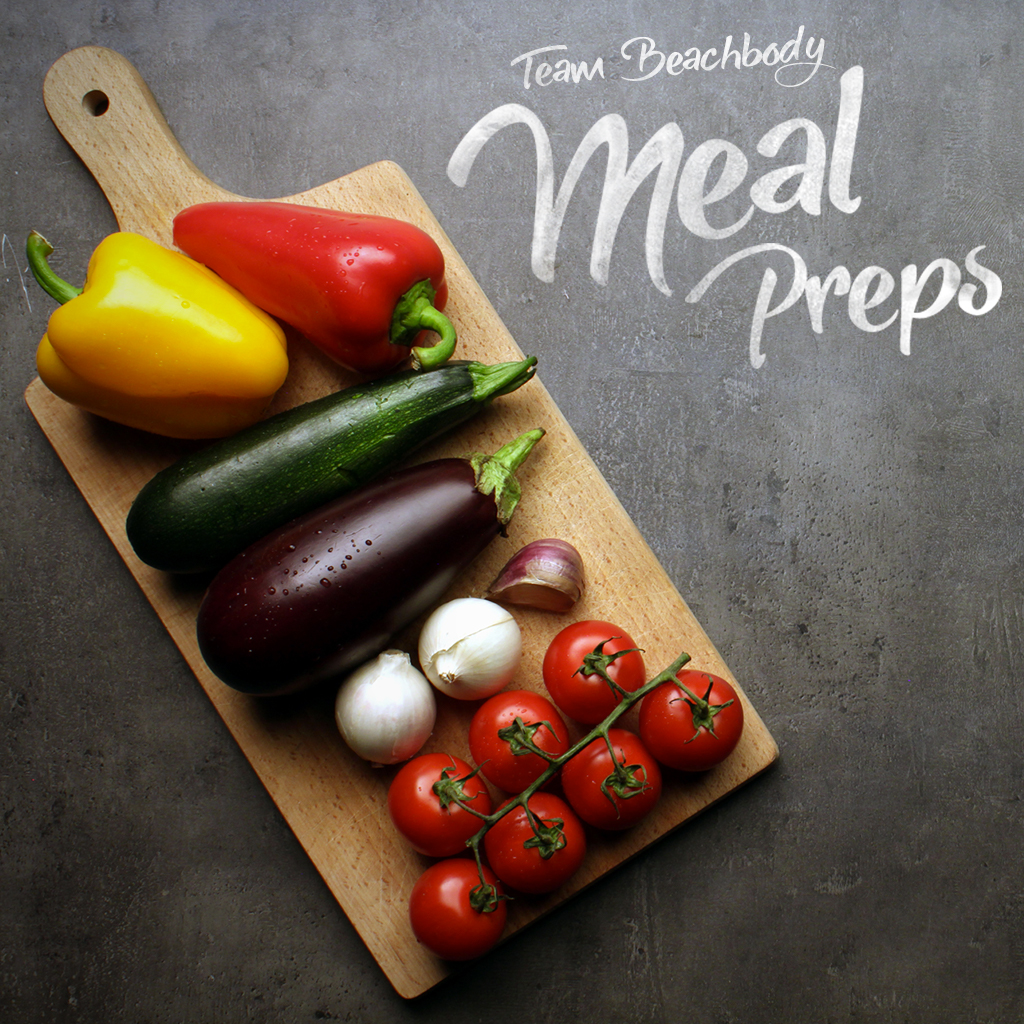 Getting Started
Have you told your friends and family about the YOUv2 journey you're about to start with us? If not, do it! You'll want their support along the way. Plus, it will be easier to stay committed to your goals if everyone close to you knows what you're up to. (And you'll totally want to show off all the fun dance moves you'll learn!)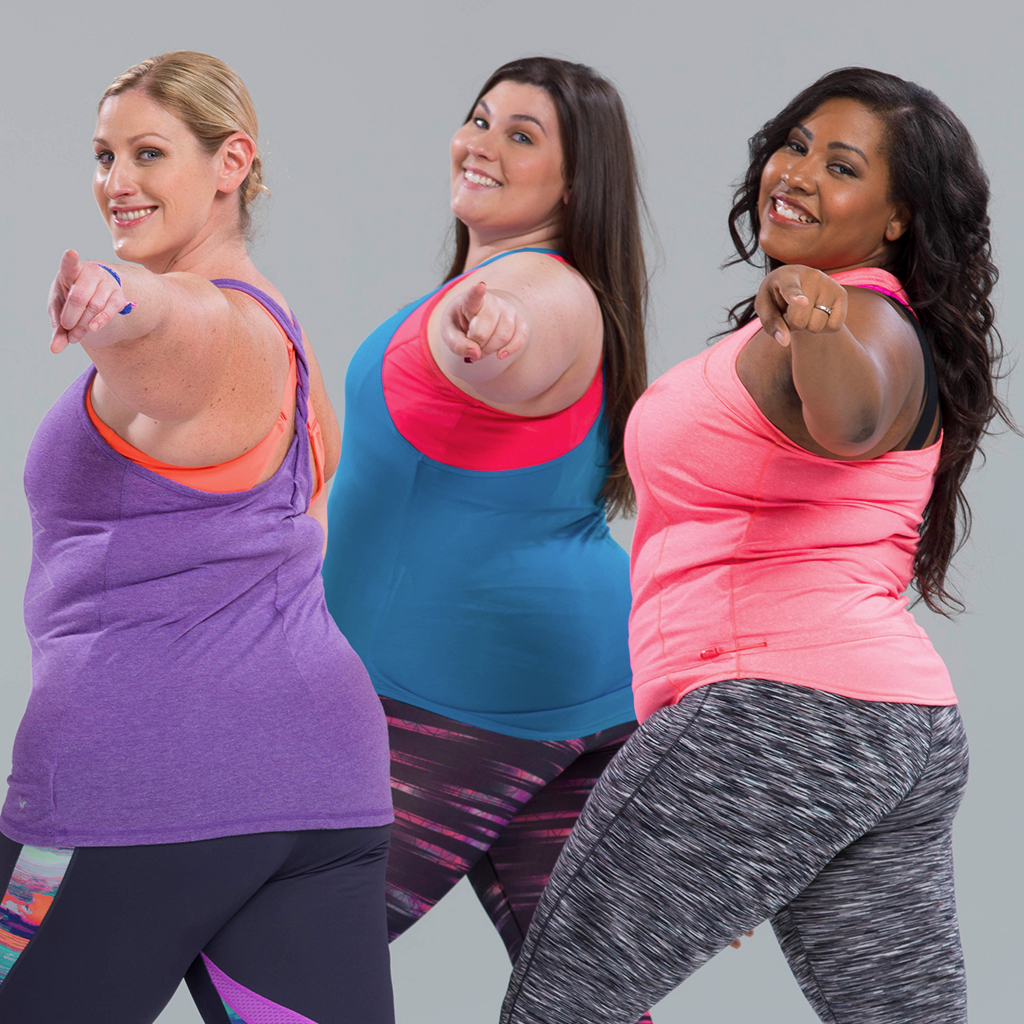 Getting Started / Shakeology
Who's started drinking their Shakeology? Even though the challenge begins in two days, it's never too early to start. It's not just a delicious superfood, protein-packed shake—it's a daily part of your YOUv2 nutrition plan. With so much flavor and supernutrients packed into every sip, you'll wonder how you ever lived without Shakeology. Plus, it has some great benefits, like helping curb your cravings, support healthy weight loss, and more.*
*These statements have not been evaluated by the Food and Drug Administration. This product is not intended to diagnose, treat, cure, or prevent any disease.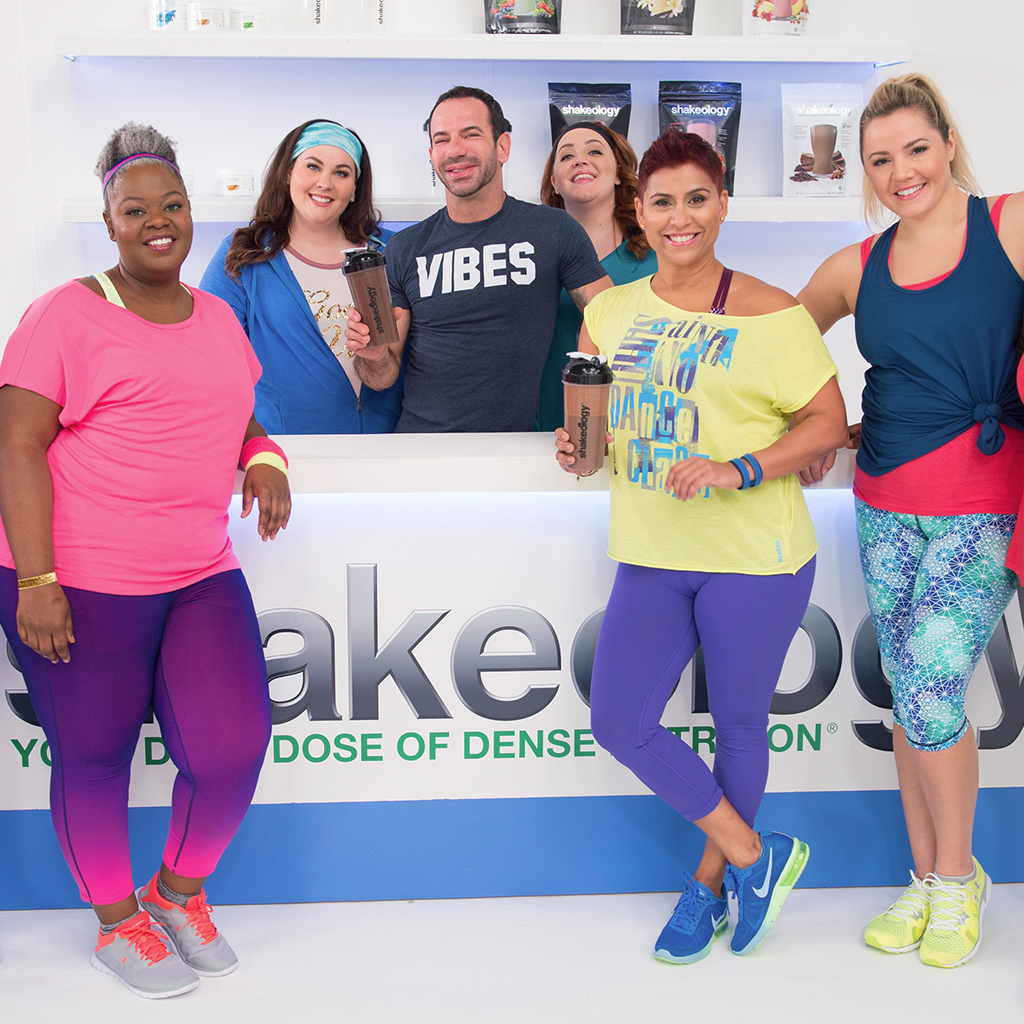 Getting Started
We are ONE DAY AWAY! Who's excited? Who's a little nervous? Here's a great task to get you ready for tomorrow: Take your "version 1" (aka "before") photos today, so you can keep track of your progress throughout the next 4 weeks. I know not everyone likes to document things about themselves—but trust me, you'll be thankful you took this step so you can show off your transformation to the new version of YOU!
As an extra incentive, if you keep track of your photos, weight, and measurements, when you finish the program you can enter the Beachbody Challenge by visiting BeachbodyChallenge.com. When you enter and submit your results, you will also receive a free gift (while supplies last) to celebrate your success. So keep track of everything! You'll be amazed by your results in the end!
---
Week 1
Day 1:
Move Your Body
Day 2:
Move Your Body
Day 3:
Move Your Body
Day 4:
Move Your Body
Day 5:
Move Your Body
Day 6:
Rest
Day 7:
Rest
Motivation
HERE WE GO! Get ready to become the new you! Today you'll do your first workout, Move Your Body. It's super-fun, easy, and I promise it'll fly by.
Also, you'll want to use your Oh Hello YOUv2 Journal to set goals, track your progress, and keep note of how you're feeling throughout the next 4 weeks. You'll start to recognize habits that may be setting you back and this can help you get out of your own way to reach your goals.
And of course, make sure you're using the meal guide so you're eating right as you begin this amazing journey.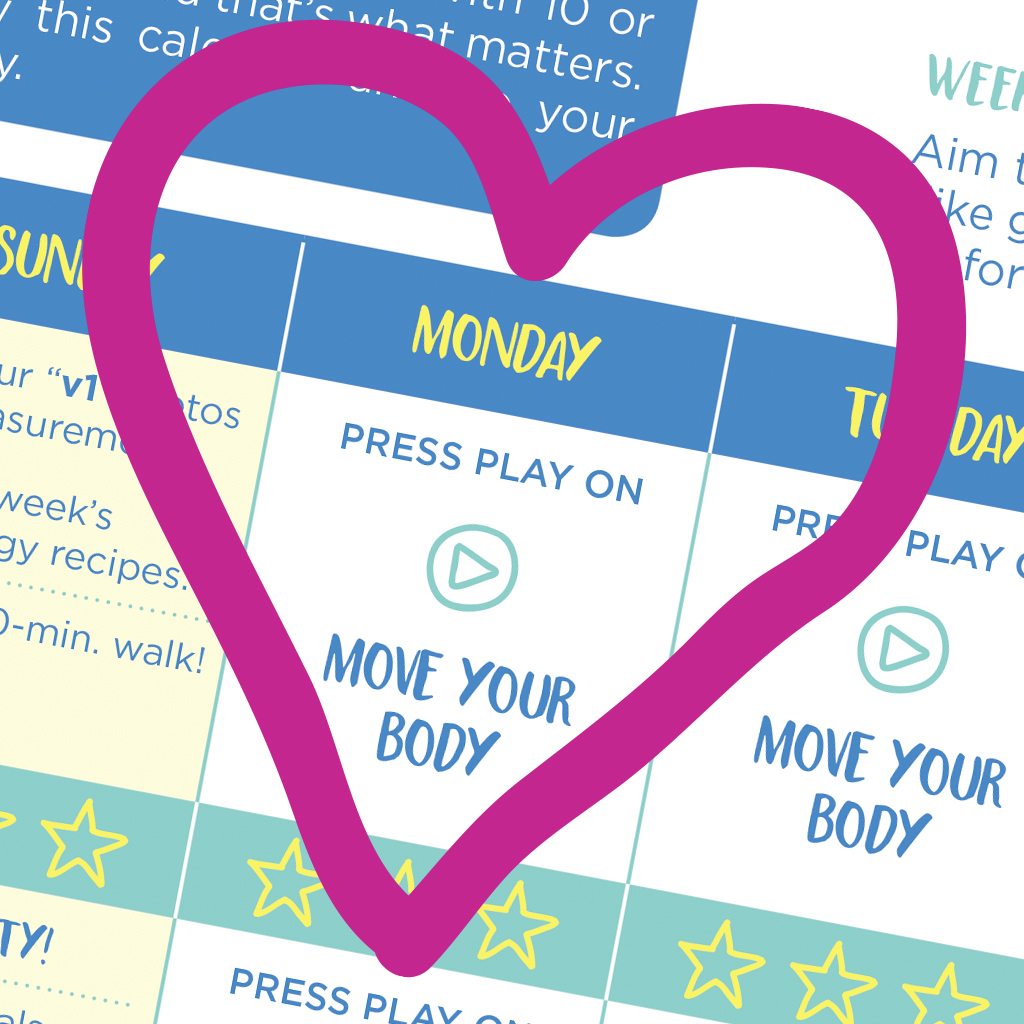 Shakeology / Nutrition
Step 1 of your K.I.S.S. (Keep It Super Simple) & Just Eat! Meal Guide is to drink Shakeology every day. As a reminder, drinking Shakeology can help you reduce junk-food cravings and lose weight, plus it can provide you with healthy energy and help support regularity.*
Coach Tip: Share your favorite recipe or tip for meal prep—and encourage your group to drink Shakeology.
*These statements have not been evaluated by the Food and Drug Administration. This product is not intended to diagnose, treat, cure, or prevent any disease.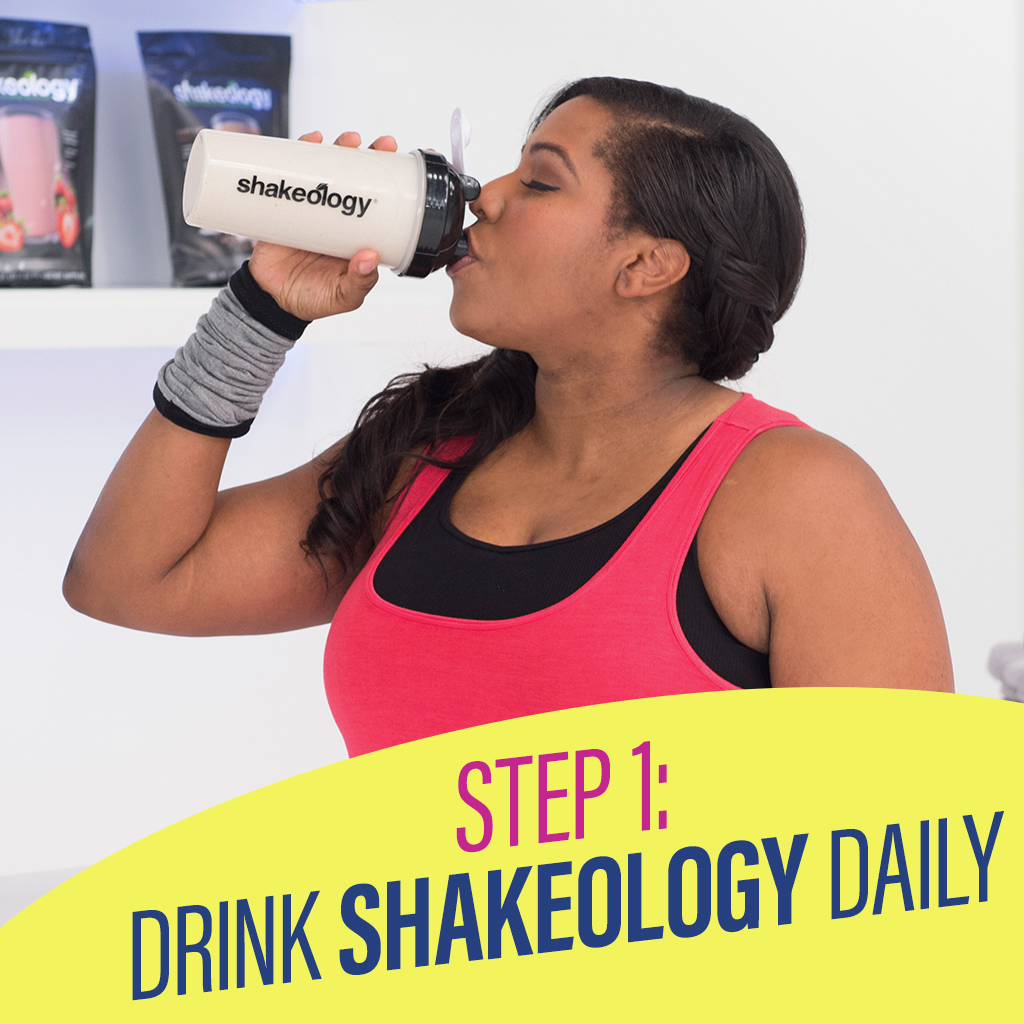 Fitness
Let's talk about today's workout, Move Your Body. What did you like? Did you have fun? As you can tell by now, Leandro can be pretty inspiring. If you've already done the workout, you've just accomplished 30 minutes of fun, healthy moving. If you haven't yet pressed play, get ready to sweat and have some fun.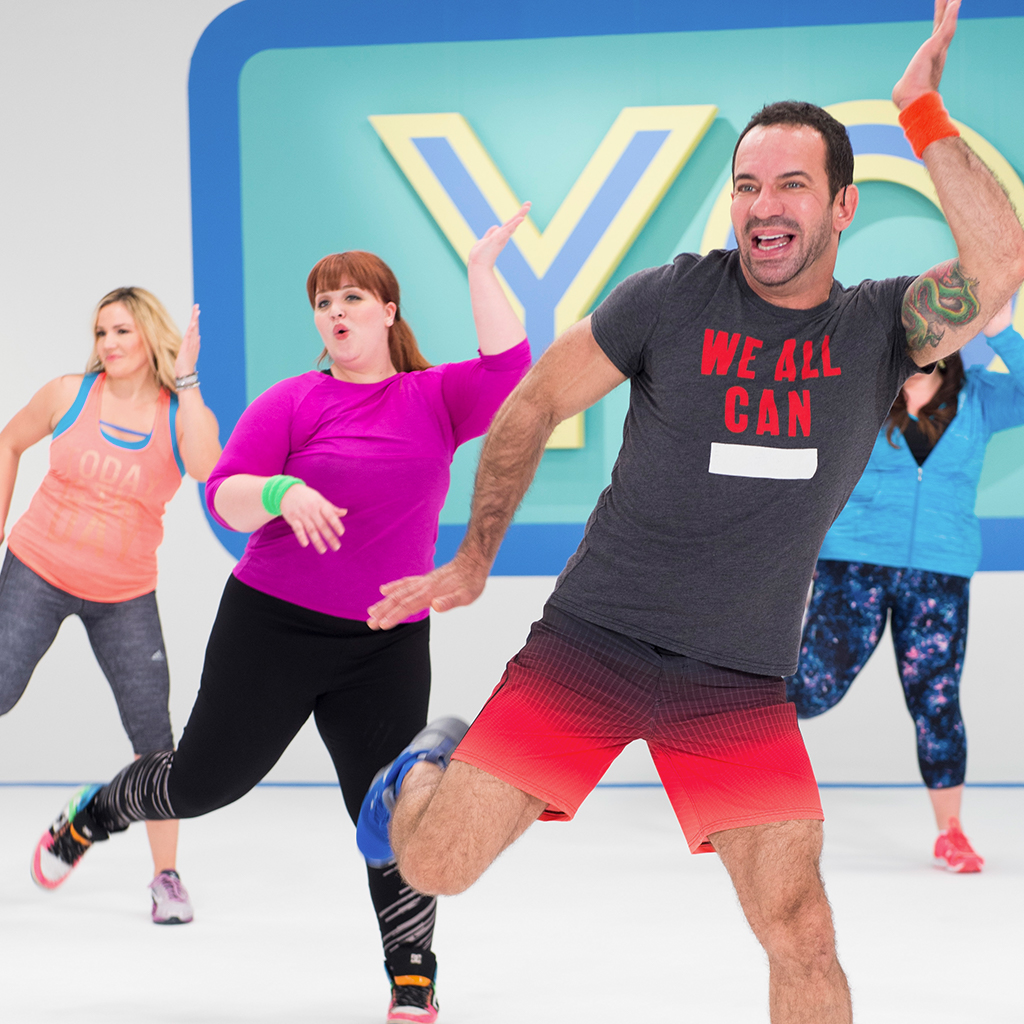 Shakeology
When do you drink your Shakeology? First thing in the morning? Afternoon snack? Right after your workout to avoid grabbing a sweet treat later on in the day? Getting meaningful results and reaching your goals takes a commitment to not only your fitness, but also your nutrition—which is where Shakeology comes in. The idea here is that we are rewiring your body and changing those bad habits into healthier ones.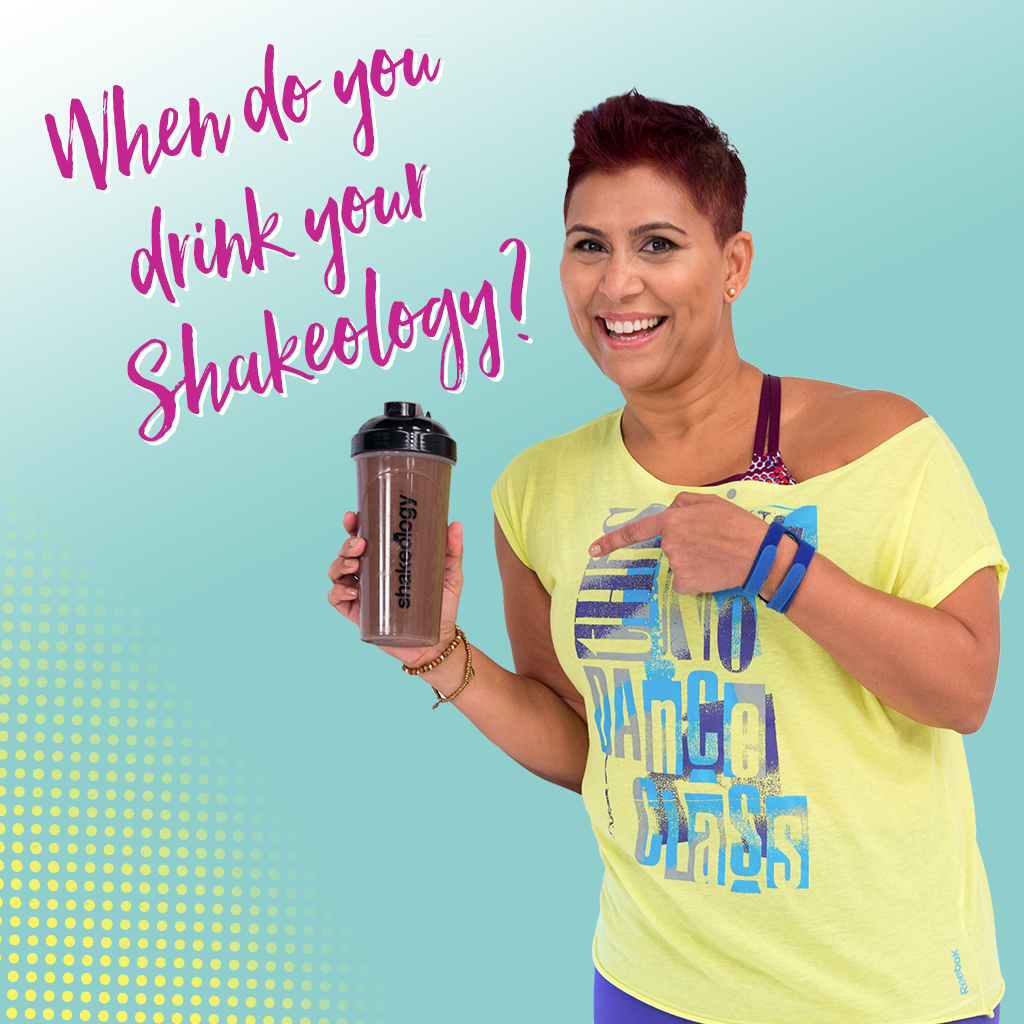 Motivation / Nutrition
Coach Tip: Celebrate the success of someone in your group. It helps you build rapport and dialogue with your community and encourages them to stick with YOUv2. Sample post: [Name] is crushing the workouts this week! Tag [Name] in a post and congratulate her on her hard work!
A very important habit to learn from the YOUv2 meal guide is to drink more water. By increasing your water intake, you're helping your body flush toxins, regulate your digestion, boost your immune system, and so much more. Plus, it can help you lose weight and prevent cramps and sprains. Check out the Water Bar in your K.I.S.S. Meal Guide for some fun ways to jazz up your H2O. Here are some more helpful tips on how to drink more water: https://tbbcoa.ch/2pDMirR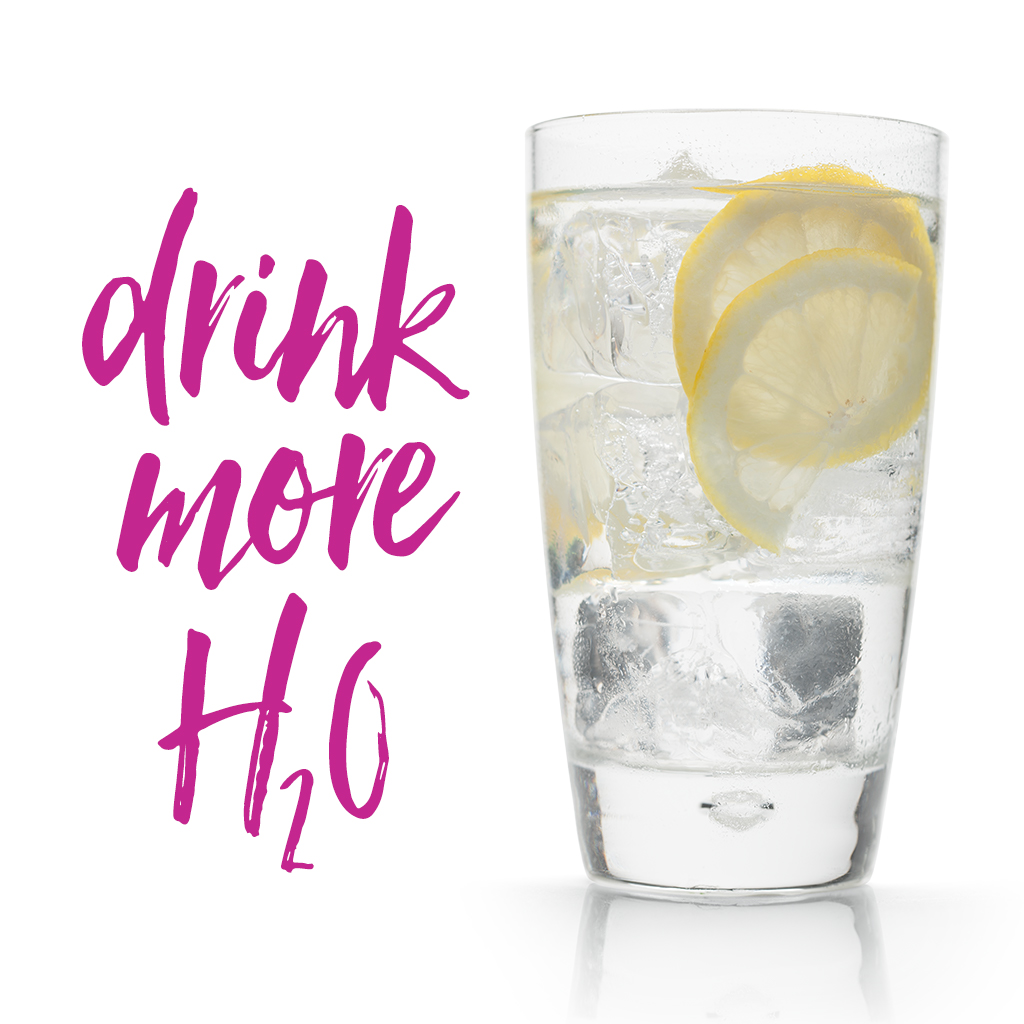 Check-In
You're almost done with your first week of this 4-week journey. How are you feeling? Muscles sore? If so, try soaking in Epsom salts to reduce any tenderness.
What is your favorite part so far? What do you want to achieve? What are you looking forward to most? Since we're all in this together, what words of advice can you share with our group?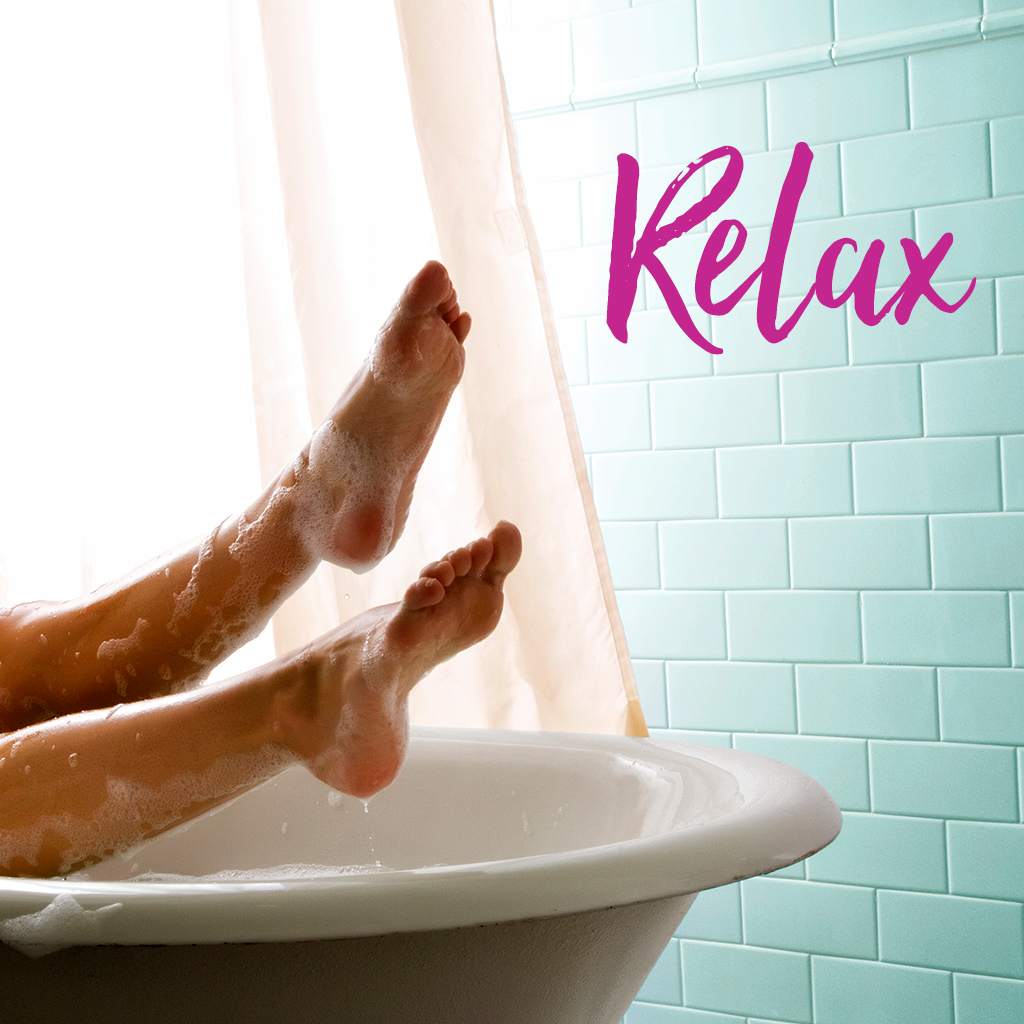 Beachbody On Demand / Nutrition / Recipes
If you've been scanning through Beachbody On Demand, you've probably noticed it's not all fitness, but nutrition as well. I love the FIXATE healthy cooking show, which features perfectly portioned, delicious recipes! Make sure to check out the "Containers 101" video on FIXATE which explains how the portion-control container system works and why portion-controlled meals and snacks can give you even better results. Need ideas for what to put in your containers? Check out your K.I.S.S. Meal Guide for some great tips for the containers. Then tell me what you think!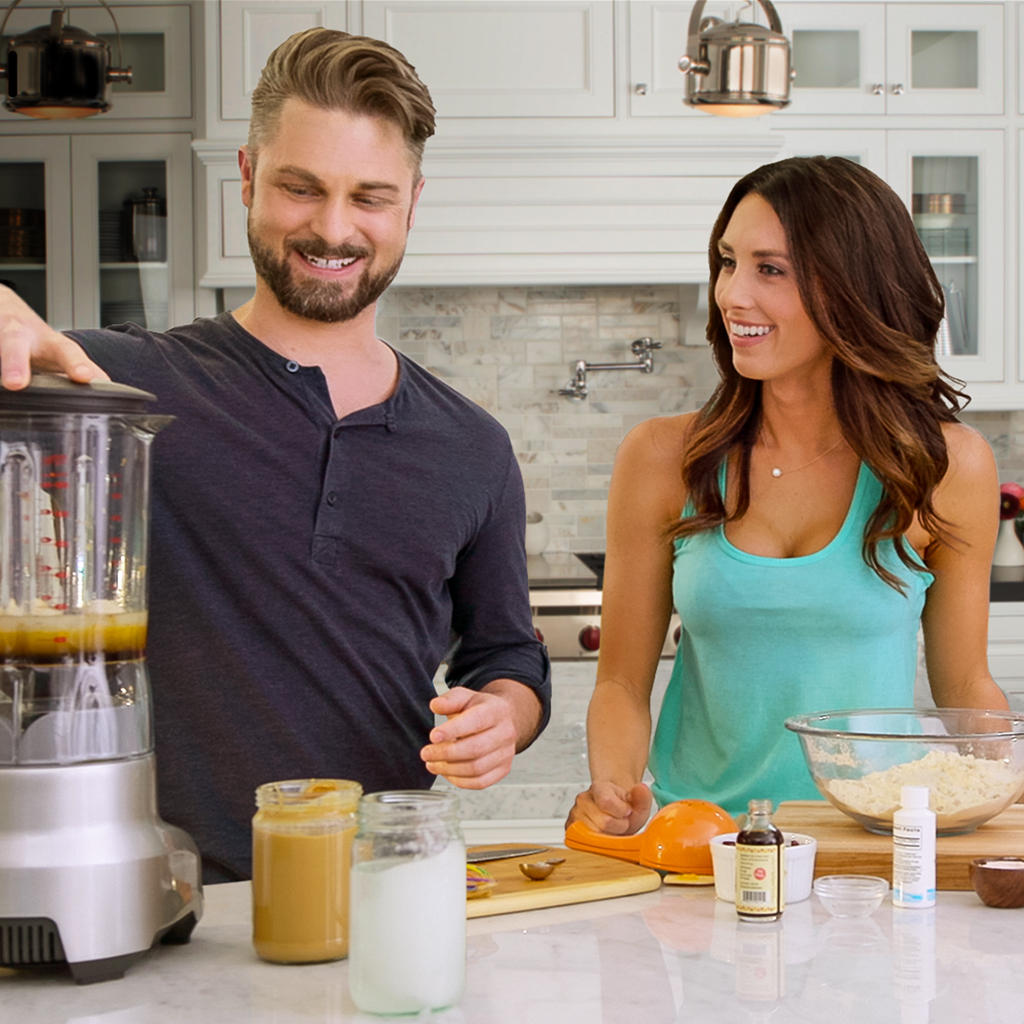 ---
Week 2

Day 8: Work It. $hake It!
Day 9: Work It. $hake It!
Day 10: Work It. $hake It!
Day 11: Work It. $hake It!
Day 12: Work It. $hake It!
Day 13: Rest
Day 14: Rest

---
Week 3

Day 15: Rock It Out!
Day 16: Sculpt Shack
Day 17: Rock It Out!
Day 18: Sculpt Shack
Day 19: Rock It Out!
Day 20: Rest
Day 21: Rest

---
Week 4

Day 22: Sweat Sensation
Day 23: Believe, Achieve & Tone
Day 24: Sweat Sensation
Day 25: Believe, Achieve & Tone
Day 26: Sweat Sensation
Day 27: Rest
Day 28: Rest

---